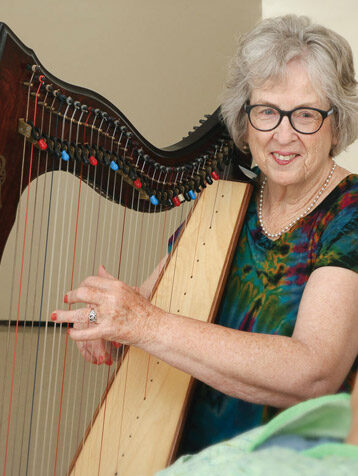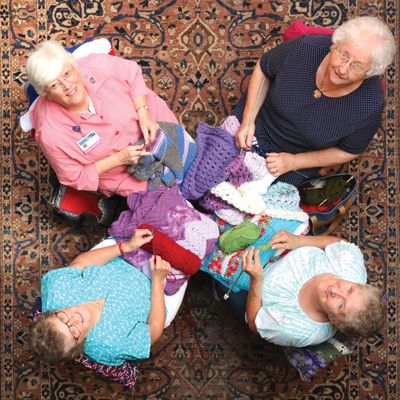 Auxiliary Raffle
Thank you to all those who bought raffles tickets this spring to help support scholarships for our next generation of healthcare professionals! A total of $9,500 in scholarships were awarded to five students!
A special thank you to the businesses and individuals who donated prizes:
Jay Peak Resort
Kingdom Flight
Kingdom Mountain Trails
Stratton Mt. Resort
Smuggler's Notch Resort
Judy Thielmann
Vermont Teddy Bear Co.
Share Your Time and Improve the Lives of Others.
The dedicated volunteers at NVRH are made up of individuals, both male and female from all backgrounds. Volunteers are able to match their skills and interest with their assignments. Volunteers may be retired individuals, individuals with extra hours to give their community, adults and students interested in pursuing a healthcare career or needing to gain valuable employment skills. Anyone over the age of 15 interested in helping the hospital meet its community-based mission, can apply. Students 14 years old are accepted in limited and need-based roles.
NVRH volunteers give generously to the NVRH community, and the time they devote is a true gift. Volunteers share their time and talents within the hospital community to improve the lives of patients, and visitors. 
At NVRH, we are fortunate to have over 140 active adult and junior volunteers who contribute to the quality of care for our patients and staff.  Our exceptional staff is supported by our volunteers to help ease their workloads.
Looking for more info?
Please call Pat Forest, Director of Volunteer Services, at 802-748-7310.
Congratulations to our NVRH Auxiliary for receiving the New England Association for Healthcare Philanthropy's highest honor, the
 

Distinguished Service to Philanthropy Award.

This video shows the impact of our volunteers and Auxiliary at NVRH.
Rewards of Volunteering
Share your interests and skills, form new friendships, give of yourself, explore career possibilities, fulfill educational and personal goals, or simply give back to your community.
Benefits of Volunteering
When you volunteer at NVRH, you receive membership to the NVRH Auxiliary, meals while you are on duty, an annual flu shot, recognition at the Annual Recognition Dinner, job experience for those interested in a healthcare field, annual training, and discounted over-the-counter drugs.