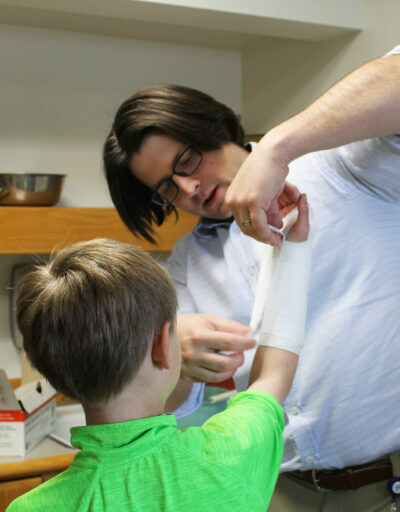 Keep Moving!
Four Seasons Orthopaedics at NVRH is here to keep you active and mobile – no matter the season. General orthopaedists care for a wide array of conditions, including arthritis, sports injuries, fractures, repetitive stress disorders, and work related injuries.
Four Seasons offers telehealth visits through MyPortal.
This means we can visit with you virtually and continue to provide quality care. For more information on telehealth and to sign up through MyPortal, click here.
If you would like to make a telehealth appointment, please call the office at 802-748-5361.
Services
Total joint replacements

Rotator cuff repair

Carpal tunnel release

Minimally invasive knee and shoulder surgery

Knee ligament reconstruction

Tennis elbow repair

Ganglion cyst removal

Tendon repair: Achilles, quadriceps, biceps

Fracture repair

Trigger finger release

Joint injections
Read more about our team approach to same-day knee and hip joint replacement, click here.
Location
Four Seasons Orthopaedics
41 Sherman Drive
St. Johnsbury, VT 05819
Hours
Monday – Friday, 7 a.m. – 4 p.m.
Contact
Phone: 802-748-5361
Fax: 802-751-8271

Northeastern Vermont Regional Hospital © 2020