Language Translation Services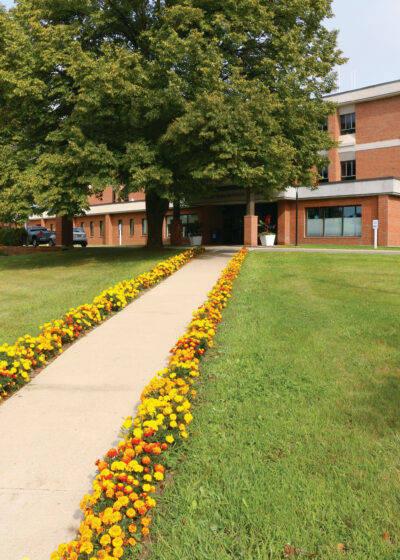 English
ATTENTION: If you speak another language, language assistance services, free of charge, are available to you. Ask for assistance.
Français / French
Northeastern Vermont Regional Hospital respecte les lois fédérales en vigueur relatives aux droits civiques et ne pratique aucune discrimination basée sur la race, la couleur de peau, l'origine nationale, l'âge, le sexe ou un handicap.
Español / Spanish
ATENCIÓN: si habla español, tiene a su disposición servicios gratuitos de asistencia lingüística. Pedir ayuda.
繁體中文 / Chinese
注意:如果您使用繁體中文,您可以免費獲得語言援助服務。尋求幫助。
Tiếng Việt / Vietnamese
CHÚ Ý: Nếu bạn nói Tiếng Việt, có các dịch vụ hỗ trợ ngôn ngữ miễn phí dành cho bạn. Xin được giúp đỡ.
नेपाली / Nepali
ध्यान ?दनुहोस:् तपाइ?ले नेपाल? बोल्नहन्छ भन तपाइ?को ?निम्त भाषा सहायता सवाहरू ?नःशल्क रूपमा उपलब्ध छ ।
सहायताको लागि सोध्छन्।
Srpsko-hrvatski / Serbo-Croatian
OBAVJEŠTENJE: Ako govorite srpsko-hrvatski, usluge jezičke pomoći dostupne su vam besplatno. Pitajte za pomoć.
Deutsch / German
ACHTUNG: Wenn Sie Deutsch sprechen, stehen Ihnen kostenlos sprachliche Hilfsdienstleistungen zur Verfügung. Bitte um Hilfe.
Italiano / Italian
ATTENZIONE: In caso la lingua parlata sia l'italiano, sono disponibili servizi di assistenza linguistica gratuiti. Chiedi assistenza.
لعربية / Arabic
ملحوظة: إذا كنت تتحدث اذكر اللغة، فإن خدمات المساعدة اللغویة تتوافر لك بالمجان. طلب المساعدة.
Русский / Russian
ВНИМАНИЕ: Если вы говорите на русском языке, то вам доступны бесплатные услуги перевода. Попросите о помощи.
Tagalog / Tagalog-Filipino
PAUNAWA: Kung nagsasalita ka ng Tagalog, maaari kang gumamit ng mga serbisyo ng tulong sa wika nang walang bayad.
Humingi ng tulong.
Português / Portuguese
ATENÇÃO: Se fala português, encontram-se disponíveis serviços linguísticos, grátis. Peça assistência.
日本語 / Japanese
注意事項:日本語を話される場合、無料の言語支援をご利用いただけます。援助を求めます。
ภาษาไทย / Thai
เรียน: ถ้าคุณพูดภาษาไทยคุณสามารถใช้บริการช่วยเหลือทางภาษาได้ฟรี ขอแรง
KEY PHONE NUMBERS

Office of the CEO 802-748-7400
Billing & Financial Services 802-748-7518
Care Management 802-748-7367
Chaplain 802-748-7473