Patient Rights and Responsibilities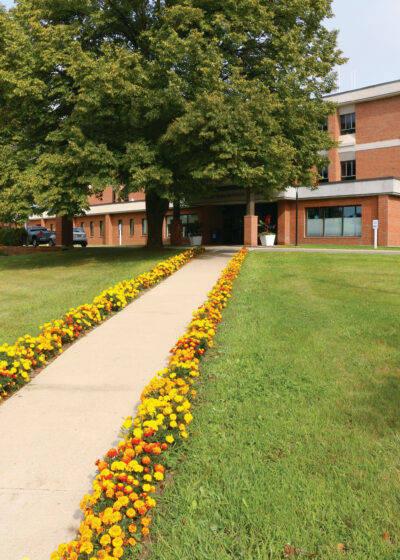 Patient Rights and Responsibilities
You are a partner in the healthcare you receive. Being well informed, involved in treatment decisions, and communicating openly with those providing your care will help you receive the most effective care possible. We respect your personal preferences and values, and while you are a patient in the hospital, you have certain rights and responsibilities.
As a patient you have the right:
To receive considerate and respectful care free at all times of verbal or physical abuse or harassment with recognition of your personal dignity.
To receive necessary care regardless of your race, color, sex, age, religion, national origin, sexual orientation, disability, or source of payment.
To have an attending physician who is in charge and responsible for coordinating a patients care.
To obtain, from the physician coordinating your care, complete and current information concerning your diagnosis, treatment and any known prognosis in terms that you can understand.
To give your consent, or if you are unable to understand or are not competent, to have an immediate family member, guardian or a reciprocal beneficiary, obtain from the physician coordinating your care, complete and current information concerning your diagnosis, treatment and any known prognosis in terms they can comprehend.
To be given all information necessary to give informed consent prior to the start of any procedure or treatment, or both expect in emergencies. Such information for informed consent should include the specific procedure or treatment, or both, the medically significant risks involved and the probable duration of incapacitation.
To designate and receive visitors of your choosing. NVRH ensures that all visitors have equal visitation privileges, however NVRH may impose reasonable restrictions on visitors where it is clinically necessary for the individual patient or other patients or for the safety of patients and staff.
To withdraw or deny your consent to visitation at any time.
To access people outside the hospital by means of visitors and verbal or written communication.
To be informed of medically significant alternatives for care or treatment exist, or when the patient requests information concerning medical alternatives, to know by name the attending physician primarily responsible for the procedures or treatment, or both.
To consent to or refuse treatment throughout your hospital stay and to be informed of the consequences.
To expect privacy, to the extent feasible, during provision of care. Case discussion, consultation, examination, and treatment are confidential and shall be conducted discreetly. Those not directly involved in the patients care must have the permission of the patient to be present. This right includes the right upon request to have a person of one's own sex present during certain parts of a physical examination, treatment or procedure performed by a health care professional of the opposite sex, and the right not to remain disrobed any longer than is required for accomplishing the medical purpose for which the patient was asked to disrobe.
To expect that all communications and records pertaining to your care are confidential. Only medical personnel or individuals under the supervision of medical personnel directly treating the patient or those persons monitoring the quality of treatment, or researching the effectiveness of that treatment shall have access to the patient's medical records. Others may have access to those records only with the patient's written authorization.
To expect that within its capacity a hospital shall respond reasonably to the request of a patient for services. To receive a complete explanation of a need for transfer to another facility along with the alternatives to such a transfer.
To know the identity and professional status of individuals providing service you, and to know which practitioner is primarily responsible for your care. This includes the patient's right to know of the existence of any professional relationship among individuals who are treating him or her, as well as the relationship to any other health care or educational institutions involved in your care.
To expect reasonable continuity of care. The patient has the right to be informed by the attending physician of any continuing health care requirements following discharge.
To receive an itemized, detailed, and understandable explanation of charges regardless of the source of payment and to be provided with information about financial assistance and billing and collections practices.
To know the hospital rules and regulations that apply to you as a patient.
To have immediate family members, guardians or reciprocal beneficiaries stay with you 24 hours a day whenever possible, if you are terminally ill.
To have a parent or guardian stay with you 24 hours a day, whenever possible, if you are a pediatric patient.
To have an interpreter if a language barrier or a hearing impairment makes it difficult for you to understand your care/treatment.
To receive evaluation of pain and effective means of pain management in a timely manner.
To be informed in writing of the availability of hospice services and the eligibility criteria for those services.
To be free from restraints, unless interventions have been determined to be ineffective. Patients may only be subject to restraint and seclusion to ensure the immediate physical safety of the patient, a staff member, or others and must be discontinued at the earliest possible time.
To review your medical record and to have information explained.
To have access to spiritual and psychological support.
To complete advance directives, with assistance if needed, and to know that they will be honored.
To know about hospital resources, such as patient representatives and the Ethics Committee, which may help resolve problems or questions about your hospital stay and care.
To submit a complaint or grievance to the Hospital and/or to the governmental agencies.
To refuse to take part in research affecting your care.
To report a grievance to the Department of Aging and Disabilities, Division of Licensing and Protection without first reporting to the hospital.
To request an explanation of the charges for hospital services.
As a patient you have the responsibility:
To provide accurate information about your health, including past illness, and other matters relating to your health status.

To ask questions when you do not understand information or instructions.

To follow the treatment plan decided upon by you and your health care team.

To report unexpected changes in your condition to the nurse or physician.

To recognize the effect that your lifestyle may have on your health.

To inform care givers of specific needs with regard to personal values and beliefs.

To observe safety regulations and respect our smoking policy.

To be considerate of other patients by respecting their privacy and by limiting visitors.

To treat hospital personnel with consideration and respect.

To provide information about insurance and to arrange payment when necessary.

To provide a copy of your Advance Directive to the hospital and your physician if one has been made.

To promptly report any grievance related to the quality of care you receive.
Grievance and Complaint Process
If you have a grievance or a complaint to file, we have a process available. The purpose of this process is to improve the quality of care and service to you and our other customers. If you have an immediate concern, you are encouraged to communicate this to any of the following:
the person providing you with the service,
the department manager of the service involved or the nursing supervisor,
Patient Experience, 802-748-7421, or
the Risk and Compliance Department at 802-748-7349.
A written or verbal acknowledgment of receipt of the grievance/complaint will be sent to the complainant, patient or patient's representative from Risk Management or Patient Experience within three business days. Complaints will be answered through verbal or written notification within 30 business days.
If you feel it is necessary to discuss your problem with someone outside the hospital, you may contact any of the following: 
Division of Licensing and Protection, Department
of Aging and Disabilities
HC 2 South, 280 State Drive Waterbury, VT 05671-2060
802-241-0383 or 1-888-700-5330; ahs.dailscintake@vermont.gov
Vermont Department of Health 
108 Cherry St. PO Box 70 Burlington, VT 05402-0070; 802-863-7200;
1-800-464-4343; fax 802-865-7754
VT Board of Medical Practice
108 Cherry St. PO Box 70
Burlington, VT 05402
1-800-745-7371; 1-802-657-4220; fax 802-657-4227
Office of the Health Care Advocate 1-800-917-7787
KEY PHONE NUMBERS

Office of the CEO 802-748-7400
Billing & Financial Services 802-748-7518
Care Management 802-748-7367
Chaplain 802-748-7473