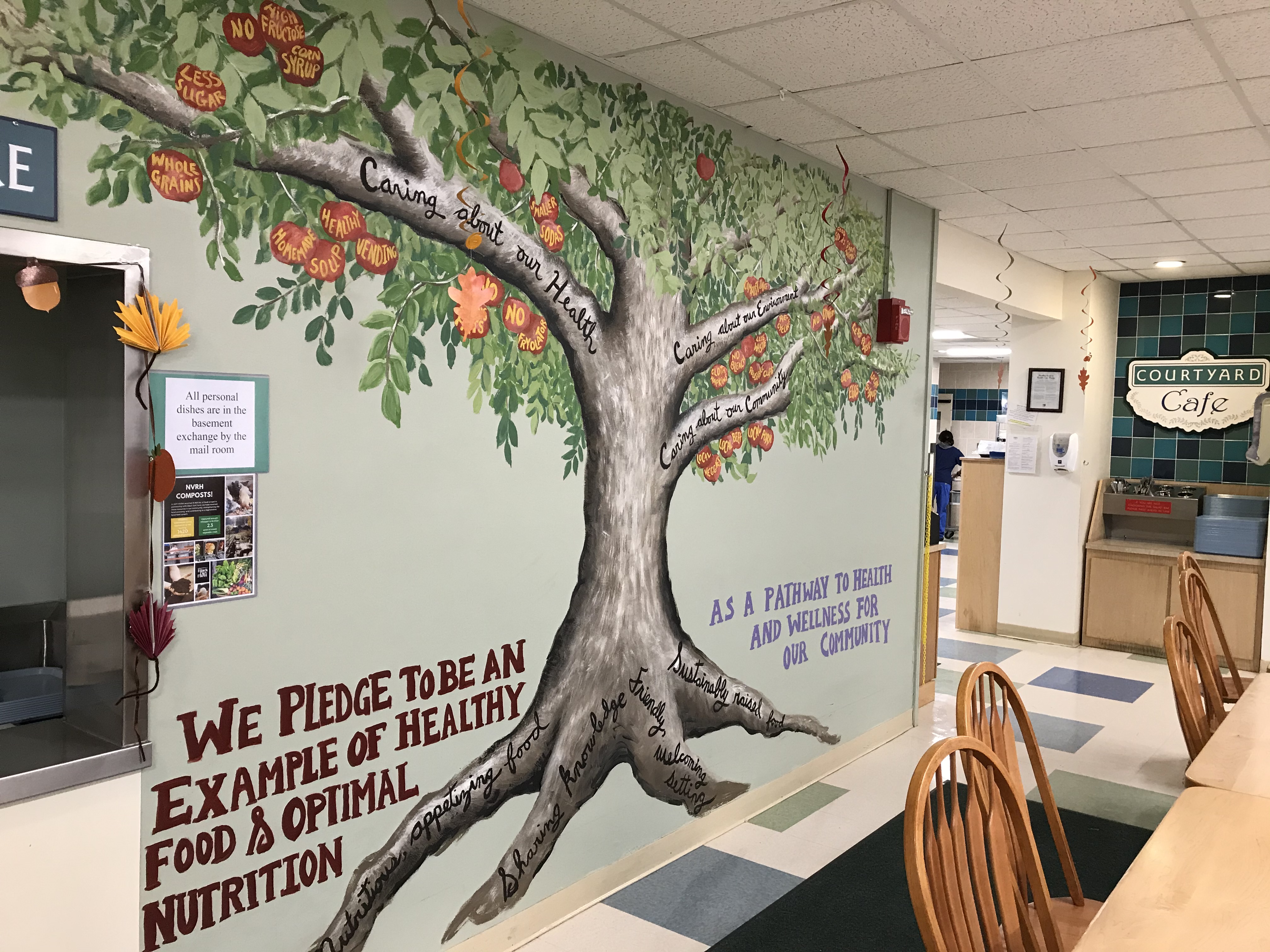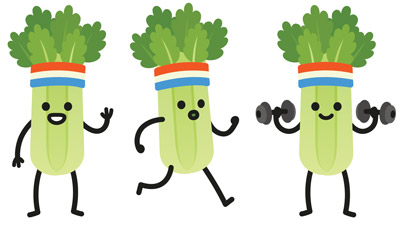 Serving as a Pathway to Health and Wellness for our Community
NVRH nutrition and food service is dedicated to offering nutritious, appetizing, and sustainably raised food to our community of patients, visitors, and staff. Our informed staff is committed to sharing their knowledge of quality food and environmental responsibility, in a friendly and welcoming setting. NVRH Nutrition and Food Service practices the initiatives of the Healthy Food in Healthcare Pledge by buying local, sustainably raised, organic food when possible.
Outpatient Nutrition Counseling
NVRH offers outpatient nutrition counseling (medical nutrition therapy) by registered dietitians. With a referral from your healthcare provider, you may receive medical nutrition therapy for diabetes, weight management, high cholesterol, hypertension, eating disorders, gastrointestinal disorders, and many other nutritional issues. The registered dietitians are available to speak on nutrition topics to the community as well. To contact a registered dietitian call 802-748-7433 or 802-748-7490.
Patient Meals
Inpatients at NVRH receive nutrition care through daily visiting from Certified Dietary Managers and supported by Registered Dietitian Nutritionists who are attentive to each individual's nutritional needs and food preferences. Registered Dietitians are ready to visit patients who wish for nutrition information regarding their particular meal plan.*Note: Kosher food is available, however we are not a kosher certified kitchen.
Courtyard Café
Guests, visitors, and the community are welcome at the Courtyard Café.  Our menu includes locally raised beef, chicken raised without antibiotics, dairy products and fresh vegetables from Vermont when available.
NVRH Courtyard Café features homemade muffins, locally baked bread and bagels, a fruit bar, and hot breakfast every morning. Breakfast specials are omelets made to order Mondays and Fridays, pancakes, breakfast sandwiches, and French toast on other days.
Lunch and supper offer both meat and vegetarian entrees, freshly made salad bar, and a sandwich bar at lunch.
The Courtyard Café is open for breakfast,
lunch, and dinner every weekday, and breakfast
and lunch on the weekends.
Breakfast is 6:30 ‒ 10:30 a.m.,
Lunch is 11:00 a.m. ‒ 1:30 p.m., and Dinner is 5:00 ‒ 6:15 p.m.
Northeastern Vermont Regional Hospital © 2020