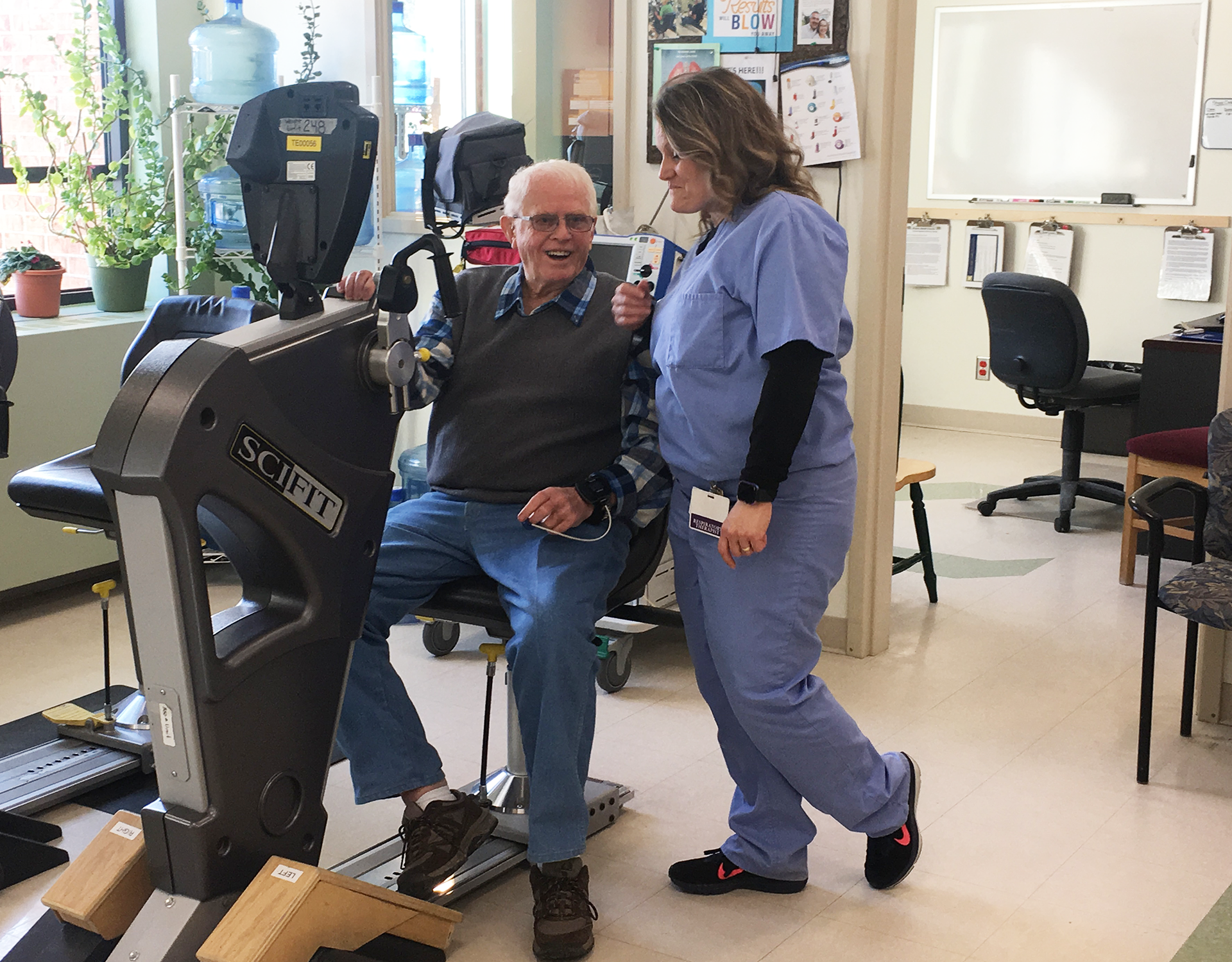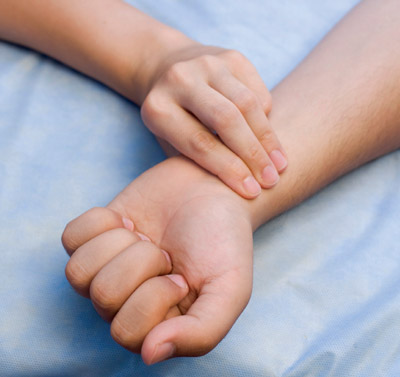 High-Quality Care for Patients with Chronic Respiratory Disease
Staffed by respiratory therapists and critical care nurses, Pulmonary Rehabilitation is a program for patients with chronic lung diseases such as COPD, emphysema, asthma, cystic fibrosis, sarcoidosis, or for patients about to undergo or those who recently underwent lung surgery. You'll exercise with other participants and staff and learn how to control the symptoms and complications of lung disease. For the most beneficial results, it is recommended that patients attend Pulmonary Rehab three times per week for approximately three months.
Program Goals
To improve quality of life

To reduce respiratory symptoms

To improve and maintain physical conditioning

Less frequent hospital admissions

To increase knowledge of pulmonary disease and its management

To return to work or leisure activities

Smoking cessation
Services
Your team includes a board certified pulmonary physician (medical director), pulmonary rehabilitation therapist, referring physician, and most importantly, you, the patient. Our Pulmonary Rehabilitation Program is supervised by a physician and trained interdisciplinary staff. Patients are carefully monitored and each team member is certified in Advanced Cardiac Life Support. Oxygen therapy is available for those who may need it.
We offer both Phase 2 and Phase 3 Maintenance Programs. Patients receive a thorough evaluation and individualized treatment plan, which includes:
Respiratory assessment

Six-minute walk test

Nutritional assessment with a licensed dietician

Psychosocial assessment and support for the patient and family

Home exercise program

Monitored exercise

Breathing exercises and retraining

Energy conservation techniques

Education of medications and delivery techniques
Insurance Coverage
Pulmonary Rehabilitation is recognized by most insurance carriers and coverage is available. It is recommended that you check your benefits with your individual carrier. Our Maintenance Program (Phase 3) is not a covered insurance benefit. However, it is offered for a minimal fee per session.
How to Enroll
If you have a chronic respiratory condition, you can be referred by your primary care physician or other specialty physician. You will need a signed prescription. Our staff will contact you to set up an appointment as soon as we receive the required information needed for your enrollment.
Northeastern Vermont Regional Hospital © 2019