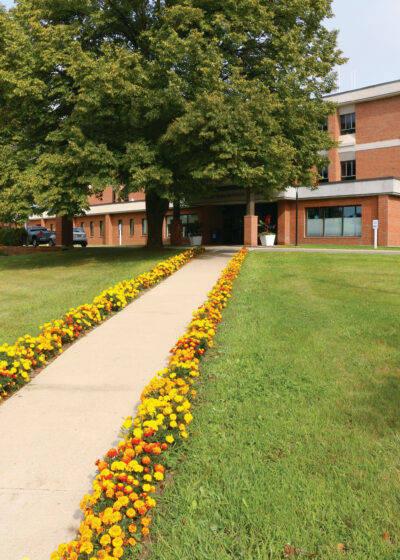 Together, we're choosing health.
At Northeastern Vermont Regional Hospital, we're enhancing lives today and strengthening our communities for tomorrow. We provide high-quality, cost-effective healthcare services to the people who call Vermont's Northeast Kingdom home and the many who enjoy our scenic, historic, and recreation opportunities year-round.
Our robust rural health system includes a 25-bed critical access hospital, multiple primary care clinics, specialty and surgical services, birth center, and a 24-hour, physician-staffed emergency department. Our commitment to a lifetime of health and well-being extends beyond our hospital walls through  community health initiatives aimed at keeping you and your loved ones healthy throughout life.