Self Management Workshops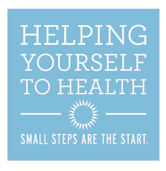 There are many small steps you can take to improve your health
Steps like quitting smoking, making better eating choices, and learning to manage stress. Our free programs can help you get started—and provide the support you need to keep going.
NVRH offers a variety of self-management programs to help you take charge of your life to give you the skills and confidence to effectively manage your life, family, work, and medical conditions:
Diabetes Prevention Program
Healthier Living Workshop for people with chronic condition
Chronic Pain Workshop
WRAP Wellness Recovery Action Plan
Tobacco Cessation 
Let us know if you would like more information about how to live a healthier life.
Northeastern Vermont Regional Hospital © 2020