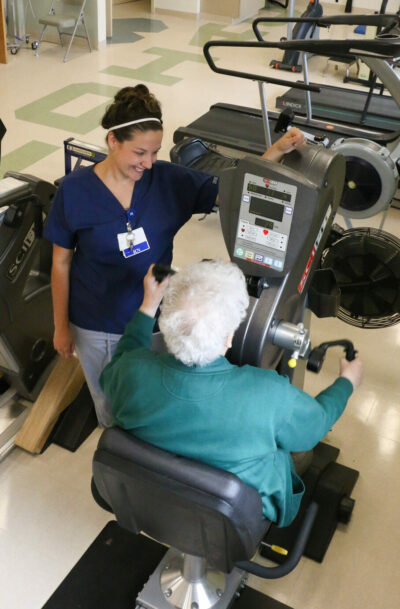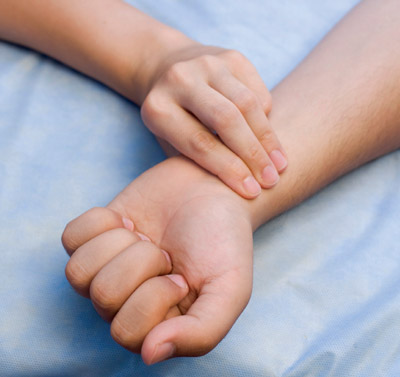 Individuals with heart disease greatly benefit from medical treatment and guidance, education, regular exercise, and close monitoring. The goal is to help heart patients increase physical fitness, reduce cardiac symptoms, improve overall health and reduce the risk of future heart problems. We want our patients to return to their highest levels of physical, mental, and social functioning through our exercise, education and counseling services.
Physician referral required. For more information, contact               Lyndi Medico, RS BSN, 802-748-7401.
Services
Our Cardiac Rehabilitation here at NVRH offers three levels of cardiac care and monitored exercise programs.
Phase 1 is offered to inpatients who have had a heart event. It is the very first step in teaching individuals about heart disease and helping them in the recovery process.
Phase 2 is offered after an individual is discharged from the hospital and is a monitored, progressive aerobic exercise program. Anyone who has had a heart attack, stable angina, bypass surgery or percutaneous intervention, heart valve surgery, or diagnosis of chronic heart failure is eligible for this program with a physician's referral.
Phase 3 is a maintenance program. This is a 2 or 3 day a week exercise program offered to patients who have completed Phase 2, patients with multiple risk factors for heart disease or at high risk for cardiac events. This program is not covered by insurance companies and there is a monthly fee for participation.
Educational Materials
Listen to Cardiac Rehab nurse Katherine talk about risk factors for cardiovascular disease in the video below:
And click here to watch a video on stress and stress management.
Northeastern Vermont Regional Hospital © 2019