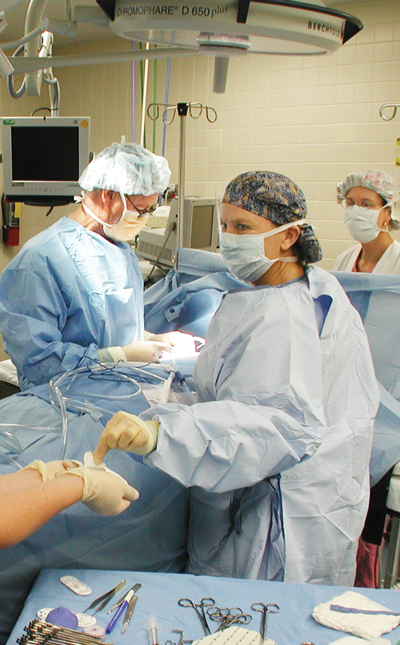 Complete Surgical Care: Close to Home
Eliminate unwanted stress around surgery. Northeastern Vermont Regional Hospital's skilled team offers a full range of general surgery in their state-of-the-art facility — right in your community. By staying local, you'll have peace of mind in knowing your surgeon will be with you throughout your recovery.
General Surgical services include: 
Your Title Goes Here
Breast Care
Breast Care includes mastectomy/lumpectomy, breast ultrasounds, and minimally invasive biopsies.
Skin Lesions
For skin lesions, we perform punch biopsies, excision biopsies, and treat chronic ulcers.
Gall bladder removal
Hernia repair
Advanced laparoscopy, including colon resection
Endoscopy/colonoscopy
Curious about what to expect from your colonoscopy prep?
Or click here to view information on colonoscopy prep.
A Leader in Minimally Invasive Surgery
General Surgery at NVRH remains a leader in minimally invasive surgery. Gall bladder, hernia repair, and other advanced hand-assisted laparoscopic procedures allow patients to return to daily activities with a markedly shortened recovery time.
Your Title Goes Here
Location
Medical Arts Building
1290 Hospital Drive, Suite 1
St. Johnsbury, VT 05819
Contact
Phone: 802-748-2984
Fax: 802-748-1778