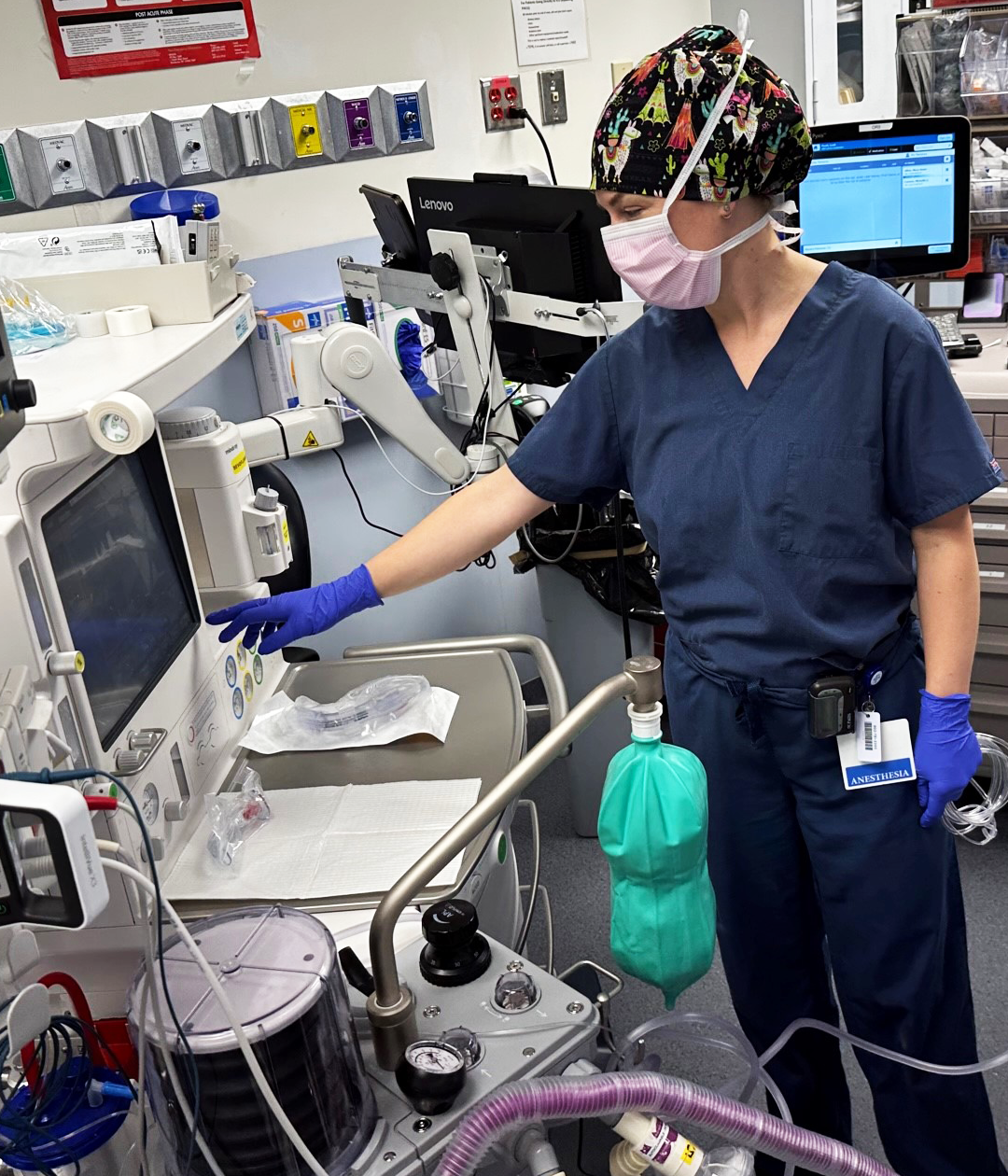 Dedicated to keeping you safe and comfortable.
We're committed to ensuring your surgical experience at NVRH is comfortable and safe. Prior to your surgery, you will meet with a nurse anesthesiologist to discuss the best type of anesthesia given your age, surgery, and health history. Common types of anesthesia include general anesthesia, spinal/epidural anesthesia, sedation and regional anesthesia.
Services
Preoperative anesthesia evaluation
Anesthesia for adults and pediatrics
Acute and postoperative pain management
Obstetric pain management, including labor epidurals and intrathecal injections
Services outside the operating room include vascular access, lumbar puncture, airway management, acute pain consults, and peripheral nerve blocks
A Word on Opioids
While narcotic or opiate pain medication has a place in acute and chronic pain management and can be used safely, we strive to do our best to limit the use of these medications while providing alternatives. Below are a few links to learn more about what you can do.
Opioid Abuse or Misuse
Safe opioid storage, tapering, and disposal
Location
Gregory Rubin Reynolds Building
1315 Hospital Drive
St. Johnsbury, VT 05819
Hours
24 hours a day, seven days a week.
Northeastern Vermont Regional Hospital © 2020