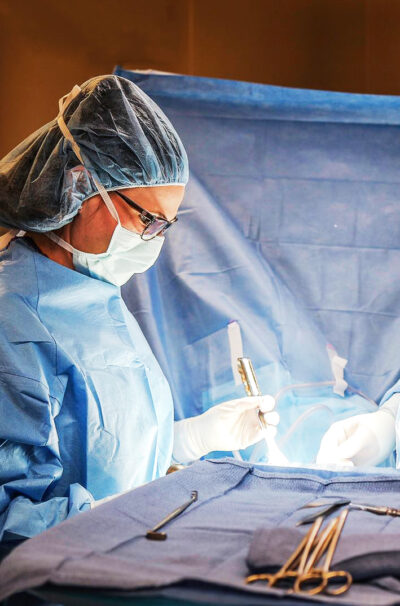 Helping you heal.
The Day Surgery Center provides preoperative care for patients having elective surgery as well as postoperative care for patients going home the same day as their surgery.
The Day Surgery staff teach both patients and families how to care for themselves before and after surgery.
Call the Day Surgery Unit
if you have questions, comments, of if your health changes prior to surgery at 802-748-7467.
Preoperative Visits
If your surgery requires a a preoperative visit, you may be asked to report to the hospital before your surgery for tests. During this visit you will meet with a nurse to review your medical history and the results of your preoperative tests. You may also discuss your individualized anesthesia plan.
On the Day of Your Surgery
You should go directly to the Day Surgery Center,  located on the first floor of the hospital. After surgery, you may go back to the Day Surgery Center for recovery or discharge, or you may be admitted to the nursing unit within NVRH.
Location
Gregory Rubin Reynolds Building
1315 Hospital Drive
St. Johnsbury, VT 05819
Northeastern Vermont Regional Hospital © 2020