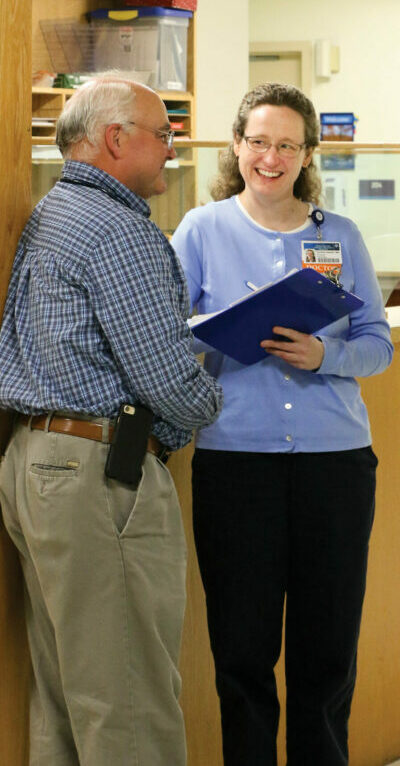 A Team Approach to Mental Health
Mentally Healthy  =  Coping well with the normal stresses of life, reaching your potential, and contributing to your community. Dr. Cynthia Swartz, board certified general psychiatrist and board certified child and adolescent psychiatrist, joined NVRH in October 2017.
As the NVRH psychiatric consultant, Dr. Swartz supports the work of primary care providers. On the medical-surgical unit, Dr. Swartz works with the medical team to address the mental health concerns impacting patients' illness and recovery.
Looking for a referral?
For a referral, see your primary care provider.
Providers
Location
The Bloch Building
1080 Hospital Drive, Suite #5
St. Johnsbury, VT 05819
Northeastern Vermont Regional Hospital © 2020