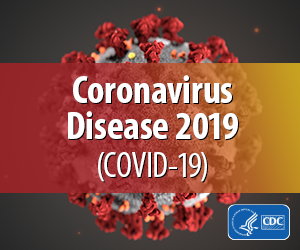 Everyone 16 years of age and older can now get a COVID-19 vaccine.
You can register online, or by calling a phone number.  Click here for information on vaccine clinics and to make an appointment.
You will not be able to make an appointment by calling any other Health Department phone number. Please do not call your health care provider, hospital, pharmacy, or 211 for vaccine appointments.
Pregnant or breastfeeding and wondering if you should get the vaccine?  Click here to watch a short video to help inform your decision.
Are you fully vaccinated and wondering what you can and cannot do? Click here for the most up to date information on how to protect yourself and others.
Connecting Safely with Friends and Family
Staying home is the best way to avoid COVID-19.  There are steps you can take to lower your risk of getting or spreading the virus when visiting family and friends.  Click here to learn how.
There are even ways to safely hug close friends and family! Click here for tips.
If you are sick, stay home, rest, and stay in isolation.  The best thing you can do is convalesce at home.  If you are sick and plan to see your healthcare provider or come to the emergency department, call the office or emergency department before your visit.  The office or emergency department can give you advice on how to avoid spreading any illness, such as what steps to take while traveling to the office and what to do when you arrive.
Coronavirus Resources: COVID-19
The Vermont Department of Health, the CDC, and the World Health Organization are all good resources for the most current information.  Click here for the latest information about traveling to Vermont or returning from out of state.
Testing for COVID-19: All testing is being done in coordination with the Vermont Department of Health.  Your healthcare provider can help you decide if you need to be tested.  If you are sick, call your healthcare provider first.  If you do not have a healthcare provider, call NVRH at 748-8141.  Click here for more information about who should be tested and where to get tested.   Click here for more information on testing at NVRH.  Click here if you have been tested and are awaiting results.
The State of Vermont is setting up testing sites around the state.  This is the fastest and most convenient place for asymptomatic (people with no symtoms) to get tested.  For example, if you are seeking a test after traveling to reduce your quarantine.  For locations, dates, times, and information on how to register to be tested click here. 
Click here for the NVRH COVID-19 Dashboard of testing and results.
Click here for the Vermont Dashboard of COVID activity.
Antibody testing: the CDC and UVM Medical Center have information about antibody testing.
What to expect if you come to the hospital or a medical office: On May 4, the State of Vermont issued guidelines for healthcare facilities to safely reopen for some services.  The guidelines are designed to keep both patients and staff safe.  When you come to one of the NVRH medical offices or the hospital for emergency care, diagnostic testing, or a surgical procedure, you will be screened for signs and symptoms of COVID-19 and will be required to wear a mask.  Please bring a mask with you if you have one or one will be given to you.
Before coming to NVRH or one of our medical offices, please read our visitors policy.  We know family members and loved ones play a key role in comforting those who are sick, but as we seek to prevent the spread of COVID-19 we are making these temporary changes.  Our visitor policy changes often based on the number of active COVID cases in our region and in the surrounding counties and states,

Listen to a conversation with Chief Medical Officer Dr. Michael Rousse on the importance of following the  guidelines as well as the COVID-19 vaccine here.
Masks: Health Commissioner Mark Levine MD, recommended, and Vermont Governor Scott mandated, that Vermonters wear cloth facial masks, or coverings, if they need to leave their homes for essential purposes like grocery shopping or the pharmacy, or like going outdoors if other people are nearby. This advice is based on new data about how COVID-19 can spread before a person has any symptoms.  Because people may have COVID-19 but no symptoms, wearing a face mask may help keep people from spreading the virus. Face coverings are not a substitute for physical distancing and other prevention measures.
Resources For Business: The Vermont Department of Health and the Vermont Agency of Commerce and Community Development have good information for business owners and employees.
It's Not Over Yet!
Flattening the Curve
New science is coming in about how COVID-19 is transmitted – including how much that may happen before people experience any symptoms. While we don't yet have all the answers, we do know that staying home and keeping your distance during essential activities is now more important than ever.
Protective measures like wearing a mask and physical distancing can help stop the spread of COVID-19. Click here to learn more.
Confused about the difference between physical distancing, isolation, and quarantine?  Click here to learn more.
Northeastern Vermont Regional Hospital © 2020