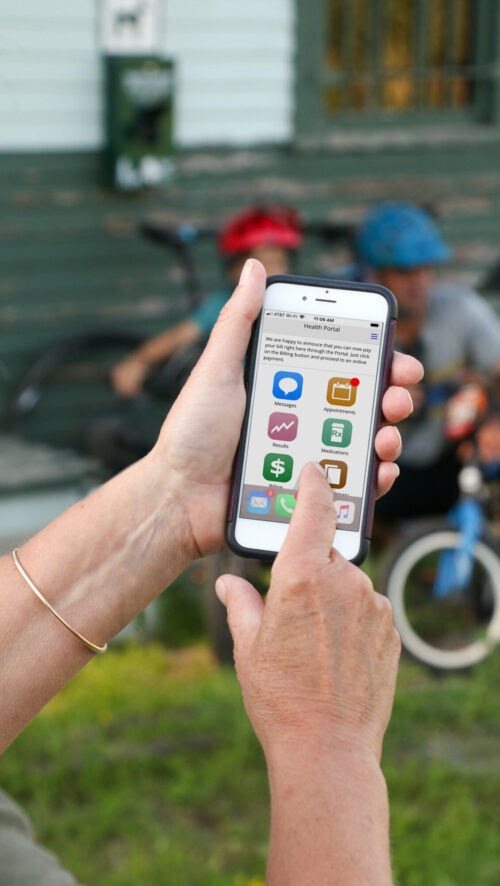 Where does my health information in the Portal come from?
All of the information in the Portal comes from your NVRH
electronic health record. This ensures that you have access to the most accurate, up-to-date information possible.
How do I log into the Portal?
To log into the Portal, go to MyPortal.NVRH.org. Then,
simply enter your logon ID and password.
Can my family access my Portal?
You can give family members, caretakers, or others access to your Portal. This requires consent from you, as well as the proxy user's name and email address.
Can a parent see their minor child's patient portal?
A parent can sign up for their own portal account to see their child(ren)'s information as long as the child is under the age of 12. Once the child turns 12, a new consent form must be signed by both the parent and the child.
Can a minor enroll in the patient portal?
Minors can enroll in the patient portal. They must be older than 12,
have their own email address, as well as a form signed by both the minor and parent/legal guardian.
What if I have technical problems with the Portal?
There is a "Contact Us" section on the homepage of the Portal that
allows you to submit any questions you have regarding the Portal or
you may call 802-748-7412.
What specific reports will NOT be available to patients in the patient portal?
Any report created before 3/ 1/ 13
Provider Practice Clinic Notes
Mental Health Consults
Psychosocial Notes
Diabetes/Nutrition Notes
Anesthesia Notes
Lactation Notes
Clinic Result Letters
Clinic Visit History Summary
When will reports be available to patients in the patient portal?
Reports will be available in the portal at signature, EXCEPT for Radiology Reports, which will be available 7 days after provider signature.
When will labs be available to patients in the patient portal?
Labs will be available 72 hours after they have been resulted.