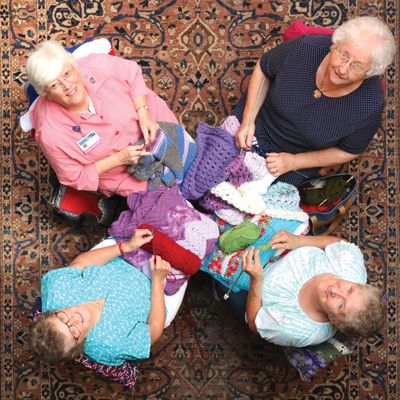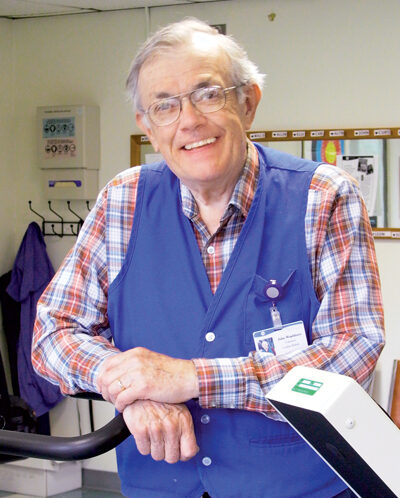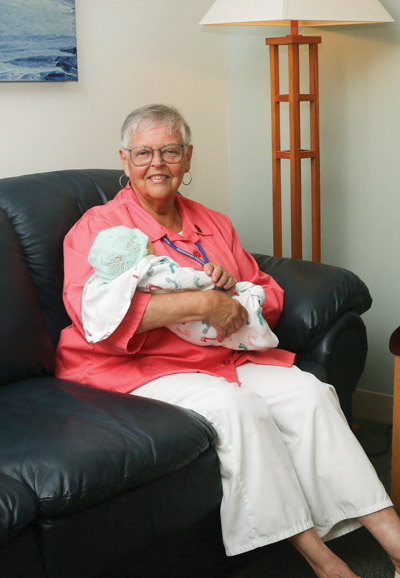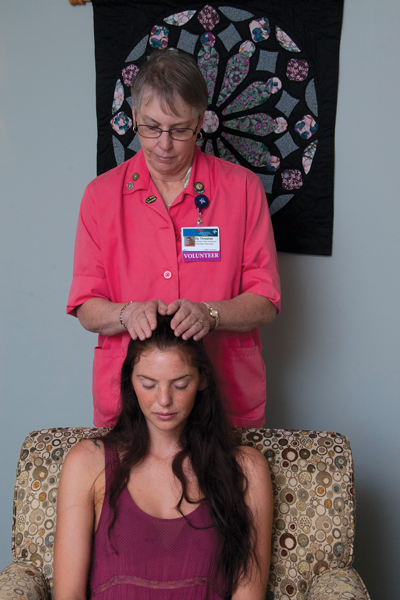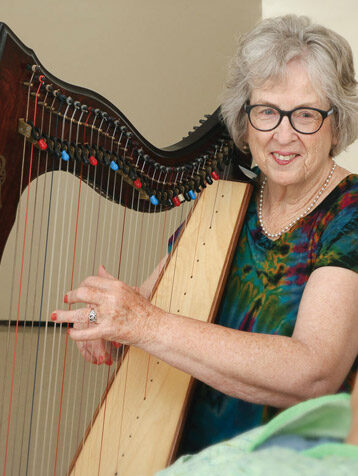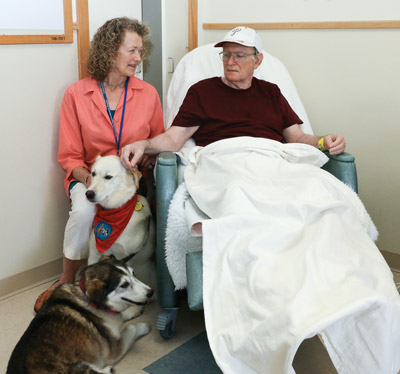 The dedicated volunteers at NVRH are made up of individuals from all backgrounds.  Volunteers are able to match their skills and interest with their assignments. Volunteers may be retired individuals, individuals with extra hours to give their community, adults and students interested in pursuing a health care career or needing to gain valuable employment skills.  Anyone over the age of 15 interested in helping the hospital meet its' community based mission, can apply. Students 14 years old are accepted in limited and need-based roles.
Volunteer service is available in the following departments
Information Desk
Greet the public, escort visitors, answer telephone inquiries, deliver patient mail and flowers, sell newspapers, make hourly hospital rounds, promote and support for auxiliary fundraisers. Maintain plants and reading material in the lobby. Do errands and transport patients when requested.  Volunteer shifts are in 4 hour increments, Monday – Friday 9 a.m. – 8 p.m.
Cherry Wheel Gift Shop
Volunteers are the public face of the NVRH Auxiliary and assist in our largest fundraiser with the Gift Shop sales.  We assist customers (both staff and the public), order merchandise, stock items, maintain inventory, maintain cleanliness of shop, and help prepare for shop sales.  Volunteer shifts are in 3 hour increments, Monday – Friday, 10 a.m. – 4 p.m.
Family Support Team
Assist patient families with unmet needs. Provide coffee, give directions and assist with community resources. Our goal is to make the hospital experience great for our patients and families. Weekend services only, 10 a.m.-2 p.m.
Medical Surgical Floor
Transport patients by wheelchair or bed to various hospital departments and return the patient. Make beds, provide snacks as approved by nursing departments, assist with copying, filing and various office tasks.
Mammography
Escort patients to the mammography suite, assist patient in preparing for the examination, explain procedures, and assist the diagnostic imaging technicians with paperwork.
Day Surgery Unit
Transport patients, provide beverages and snacks for patients as approved by the nursing department. Make beds, stock supplies, assist with office tasks such as copying, and preparing DSU packets for patients.
Philanthropy Office
Assist with mailings, database entry and special events.
Dietary Department
Clean chair and tables in cafeteria, stock supplies, assist staff in kitchen and the dish room, and occasional food preparation and service.
Laundry Department
Assist laundry staff with folding and stacking laundry.
Home Knitting
Knit wee hats for the Birth Center and toe pieces for the Emergency Service, Ambulatory Surgery Service, and Operating Service. Knit or crochet Prayer Shawls for our patients. Directions for each item:  Prayer Shawls, Toe Pieces  &  Wee Hats.
Purchasing/Shipping
Open, stamp, file, and match invoices, distribute mail, assist with sorting and distributing goods to various hospital departments.
Holiday Decorating
Decorate the entire hospital during the holiday season.
Business Office
Fold and stuff envelopes, scan documents, shred documents, assist with office tasks as assigned.
Physician Practices
Make tabs for folders and put them together in sets, file, confirm scheduled appointments, computer data entry, and general office tasks.
Therapy Dogs
Visit patients with certified and approved therapy dogs.
Darmouth Cancer Center North
Volunteers assist patients and visitors with art projects, food and beverages, and companionship.
Reiki
Reiki is offered to patients, family members and staff during weekday hours at the main hospital building.  Our Reiki Practitioners are certified Reiki practitioners.
Music
Volunteers provide music to our patients with the goal of offering comfort and respite to our patients, staff and visitors. Strong musical skills are important, must be proficient with your instrument.
Physical Therapy
Volunteers assist physical therapy staff at Dan Wyand Physical Therapy offices. They set machines, clean machines and provide clerical support as requested.
Baby Cuddler
Volunteers maintain a soothing and calming environment for the baby while their parents need to be away.  Training is required.
Birth Center
Volunteers assist staff with making beds, restocking supplies, assist with special projects and provide telephone and currier services.
Nursing Education
Volunteers provide clerical support for the department, filing, organizing projects and assisting in the Simulation Lab.
Comfort Care Team
Volunteers provide companionship for patients and support for families who are in the final stages of life. They assist the patient with music, readings and conversation or just a quiet presence.
Emergency Department
Stocking supplies, making sure equipment is available, talking with patients and offering comfort with music or other resources, assisting staff with special projects.
Community Health Resource Center
Assist in special projects, collect information from the newspapers and manage the history books.  Offer assistance to the public with copying and information gathering.