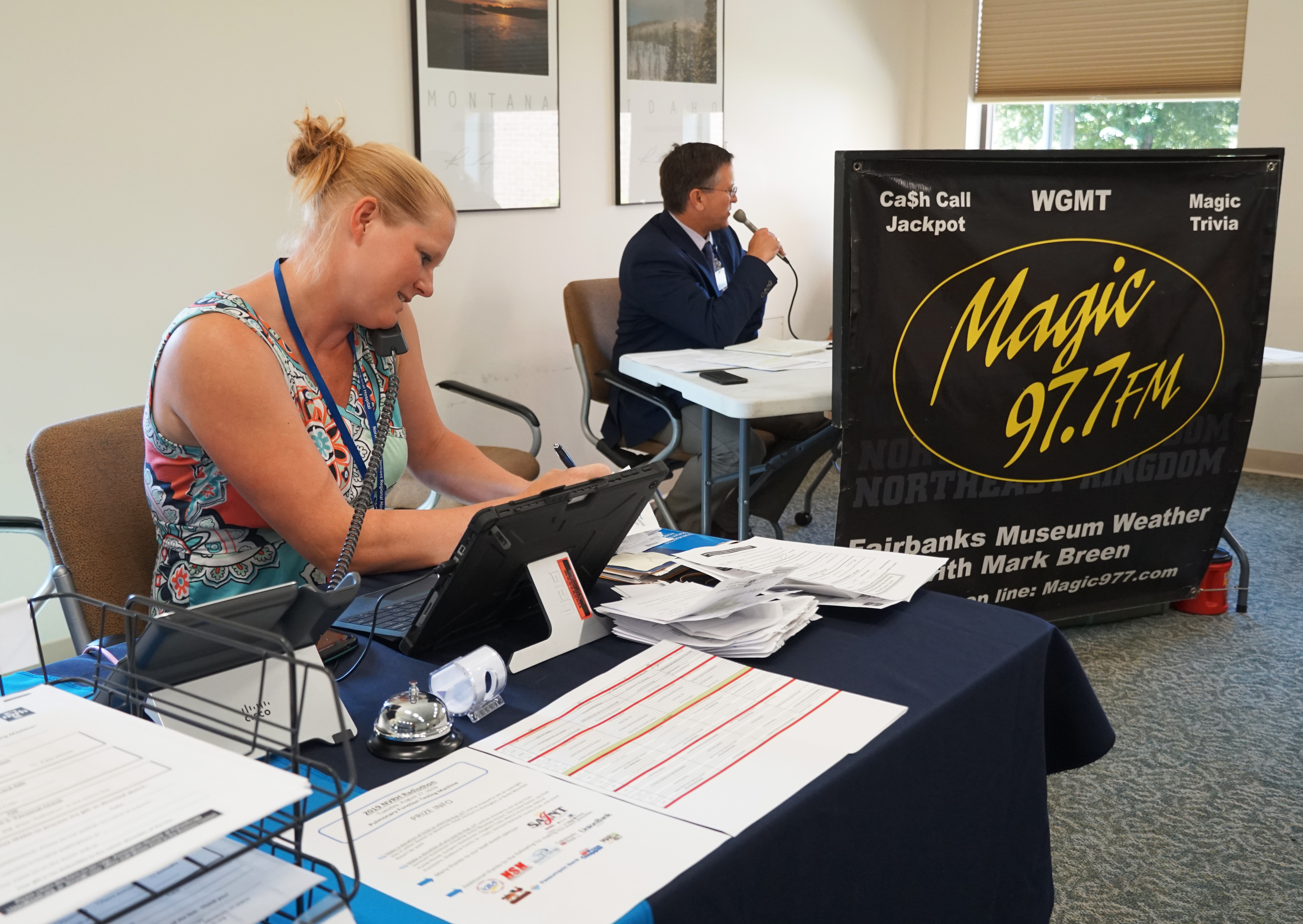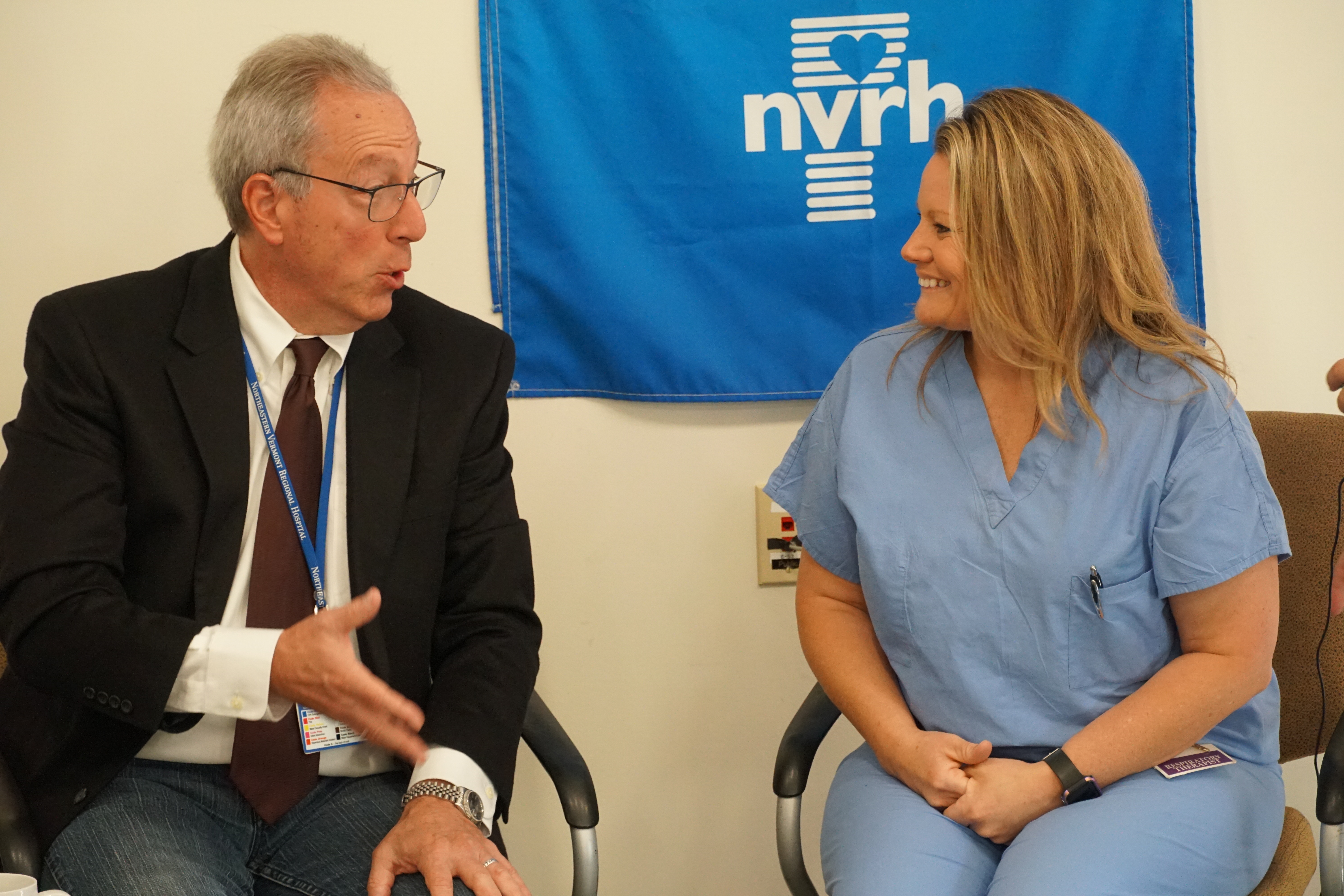 2019 Radiothon raises more than $36,500 for Pulmonary Equipment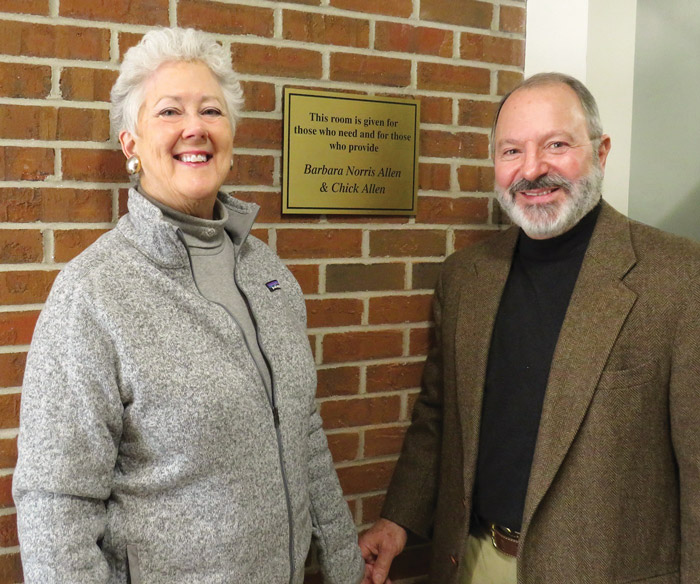 Donors Provide a Space
for Those Who Need it Most
Often a patient is so grateful for their care that they demonstrate their ­appreciation by becoming a donor. Such is the case with ongoing donors Barbara and Chick Allen.
Barbara spent seven hours in the ER where tests revealed an abnormal amount of fluid around Barbara's lung. General Surgeon, Dr. Terry Larsen, performed an extremely precise procedure to avoid puncturing the lung while removing the fluid.
The Allens knew they could be facing a very serious diagnosis. When they shared the test results with their surgeon at their residency in Delaware, they were told that NVRH had done a thorough job and no other testing was necessary.
It was serious; Barbara discovered she had Ovarian Cancer. During chemotherapy treatments and surgery she never forgot her experience at NVRH: "Thank you for going the extra mile; it helped save my life." Today, Barbara is ­clinically free of cancer.
The Allen's generous gift was given to the Emergency Department to build a new space where family and patients could wait for test results. Barbara and Chick both knew that when waiting for news during an emergency situation, a quiet comfortable space has great value.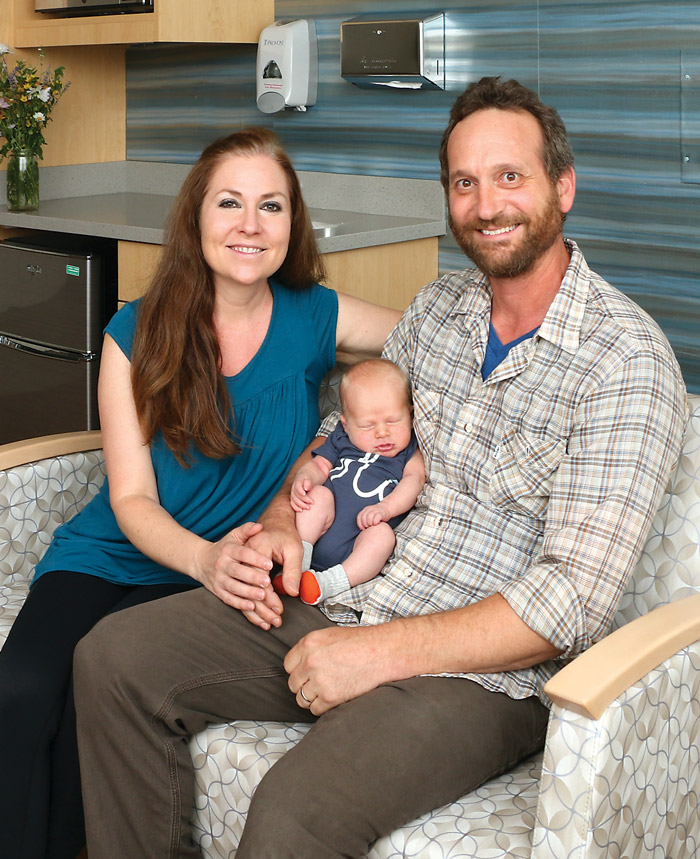 New Birth Center
The New Birth Center was repurposed to offer a warm, light-filled space that feels more like home than a hospital. There are six LDRP (Labor, Delivery, Recovery and Postpartum) rooms that were designed for the family to stay in a single room, never having to move from one space to another. Murphy beds allow a family member to get rest along with new moms. A birthing tub occupies one room for moms who choose to have a water birth.
The new Birth Center officially opened on June 25th, 2018, with nearly 300 people passing through the doors and receiving tours by the nursing staff. The next day, Nicholas Kenneth Brazeau, the first child of Kendra and James Brazeau of St. Johnsbury, was delivered. "The new facility is so beautiful, but it was the midwives and nurses who made the whole experience so perfect," said Kendra Brazeau.
The Birth Center would not have become a reality without the generous support of: St. J Auto, Share the Love Campaign by Subaru of New England, Vermont Broadcast ­Association, Northeast Sports Net, Appalachian Supply, NVRH Auxiliary, Birth Center staff (9 months of fundraising for the birth tub), Union Bank and many other individuals and businesses.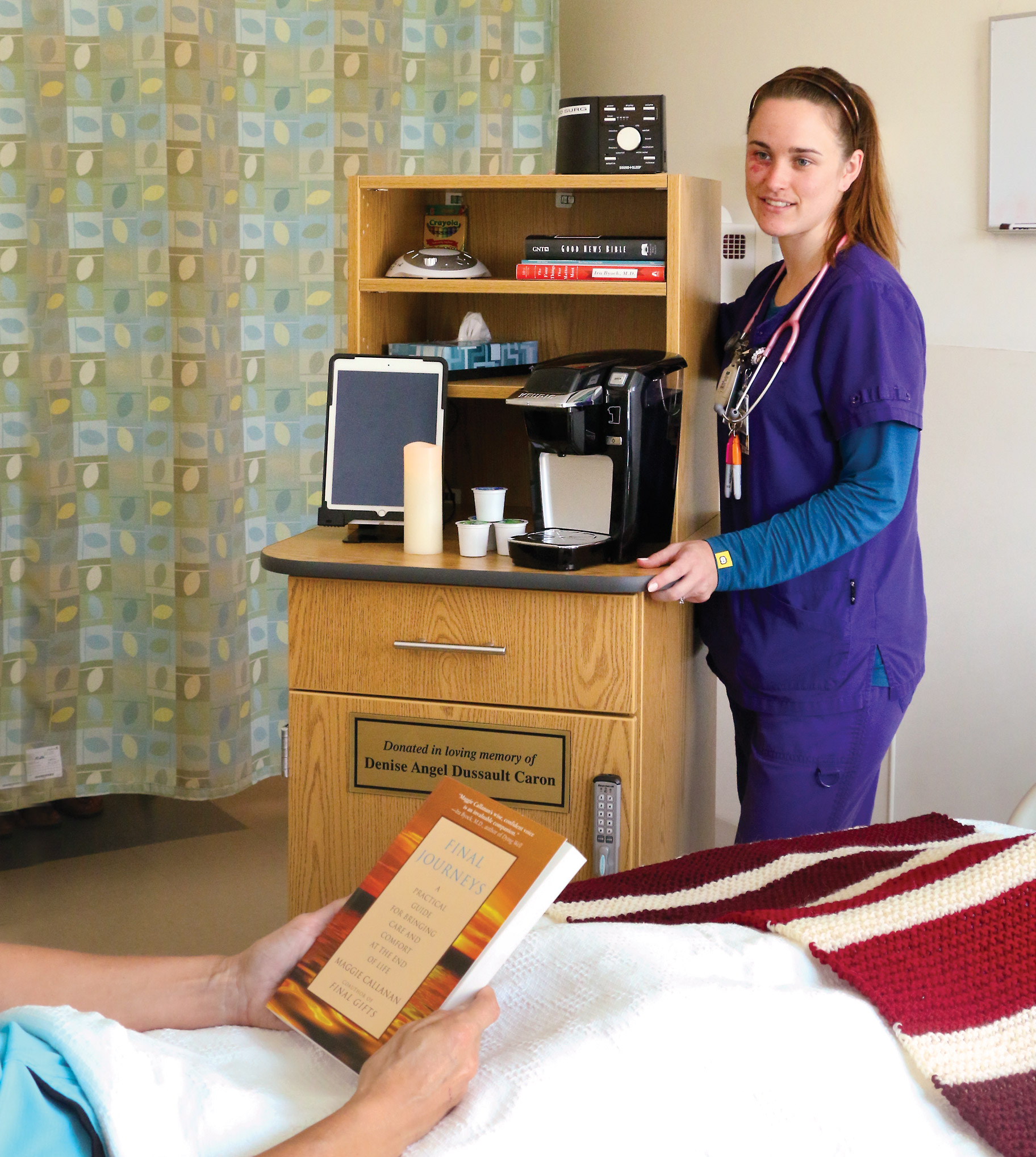 The Denise Angel Dussault Caron Fund
Palliative Care is a medical specialty that offers medical, emotional, social, spiritual, and comfort care to patients who are dealing with a serious or challenging illness.
With the support and vision of Clem Dussault, Suzi Mudge, and their families the in-patient palliative and end of life care program has expanded its commitment to patient-centered care and family values. Funds are used for, but not limited to "comfort" items for patients and their families and educational support for nurses, all to support and improve the culture of care.
It doesn't always take a
million dollars to change a life;
sometimes it just
takes a pair of boots.
The UnMet Needs Fund
Thank you to the numerous individuals and businesses who generously provided donations to support the Unmet Needs Fund provided through our Community Connections program.
Our Community Connections team works hard to empower people and give them tools they need to reach the goals they've set for themselves. The Unmet Needs Fund is one tool for moving upstream to help address root problems that can make positive life changes challenging to achieve.
This donor-driven fund changes lives in large and small ways every day. It is specifically designed for small things that can have an immediate positive impact on somebody's life, like a pair of winter boots, support to help buy medicine that will keep a child out of the hospital and arranging transportation to an out-of-town specialty clinic for an emergency procedure. The extraordinary support and collaboration with other organizations has allowed us to broaden the usage, addressing even more needs for members of the community.
This information does not provide legal or financial advice, nor is it a comprehensive review of the topics. You should consult your attorney and tax advisor before making or planning your gift. Certain types of gifts require prior approval from NVRH in order to be accepted. NVRH accepts all gifts through its parent company of Northeastern Vermont Regional Corp; 100% of gifts are transferred to NVRH for use in the way the donor has designated.
Northeastern Vermont Regional Hospital © 2020