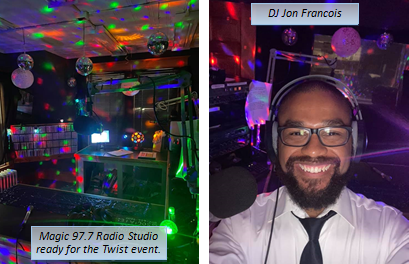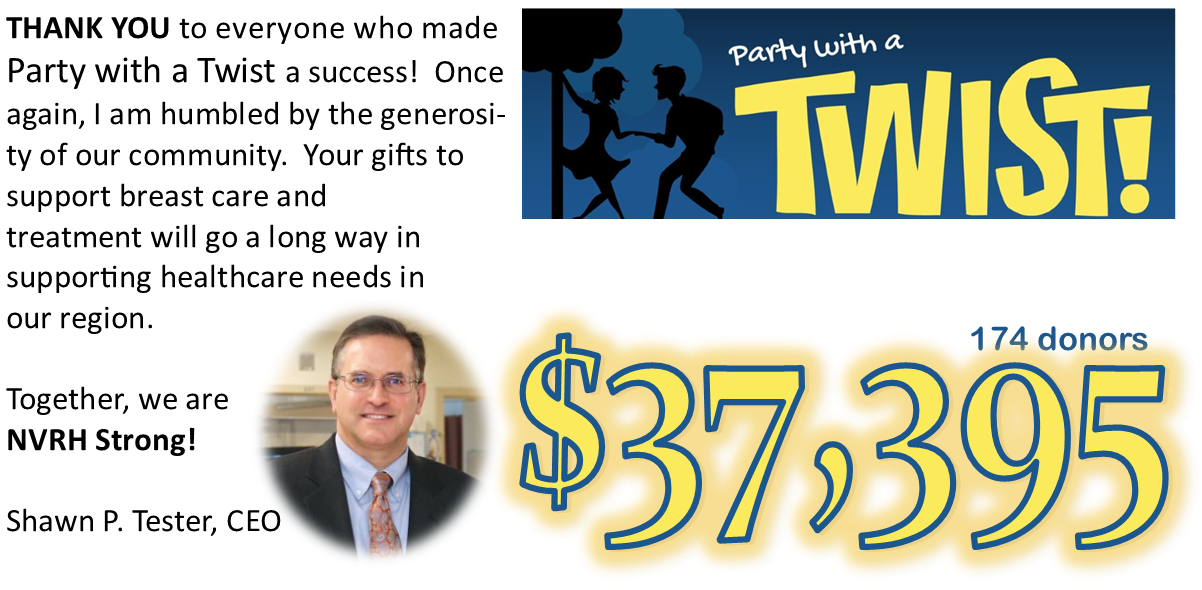 Generous Community Supports Breast Care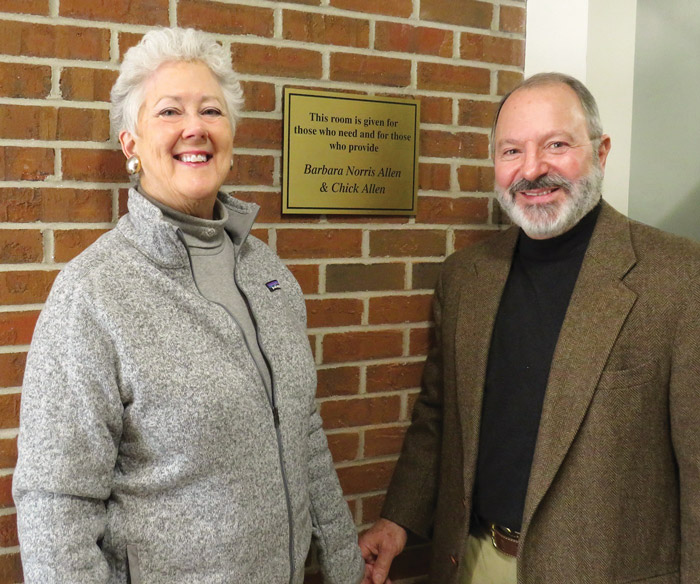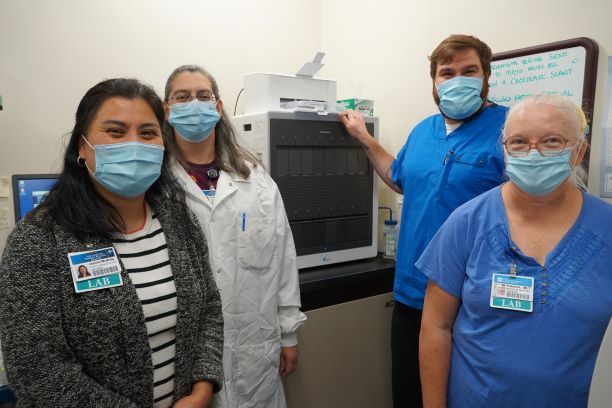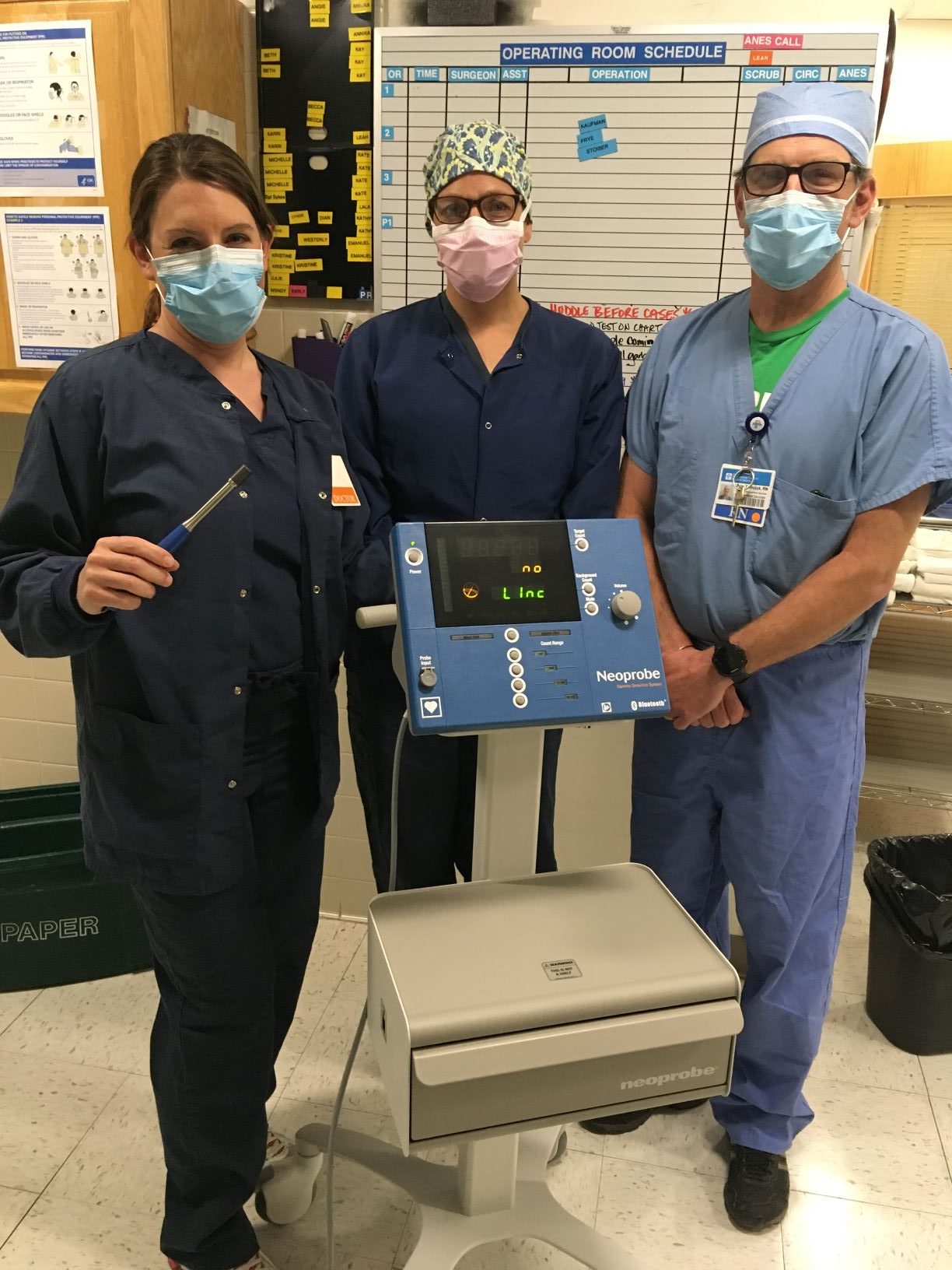 Grateful Patients Provide Spaces and Equipment
for Those Who Need it Most
Often a patient is so grateful for their care that they demonstrate their ­appreciation by becoming a donor. Such is the case with ongoing donors Barbara and Chick Allen.
Barbara spent seven hours in the ER where tests revealed an abnormal amount of fluid around Barbara's lung. The Allen's knew they could be facing a very serious diagnosis. After surgery to remove the fluid and additional tests, the results were share with Barbara's doctors at their home in Delaware.  It was serious – Barbara had cancer. 
But because of the thorough testing and treatment provided by NVRH, Barbara was able to begin treatment immediately.  During chemotherapy treatments and surgery she never forgot her experience at NVRH: "Thank you for going the extra mile; it helped save my life."
Since then, the Allen's generous gifts have made the following things possible: A new space in the Emergency Department where family and patients can wait for test results in a quiet comfortable space.  A lab analyzer so that in-house results are available in an hour versus sending tests out and waiting for results to come back in two or three days.  (Eventually, this will allow us to do urgent in-house tests for COVID.) A special probe which surgeons use to evaluate breast tumors.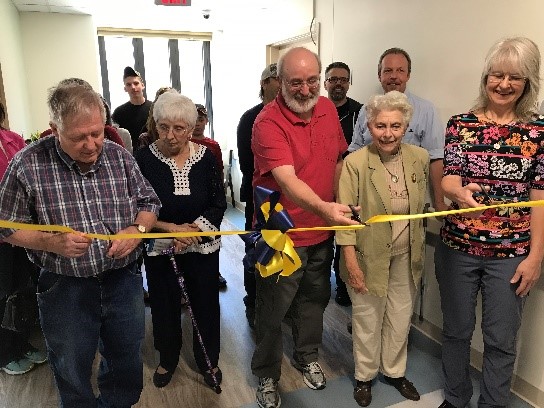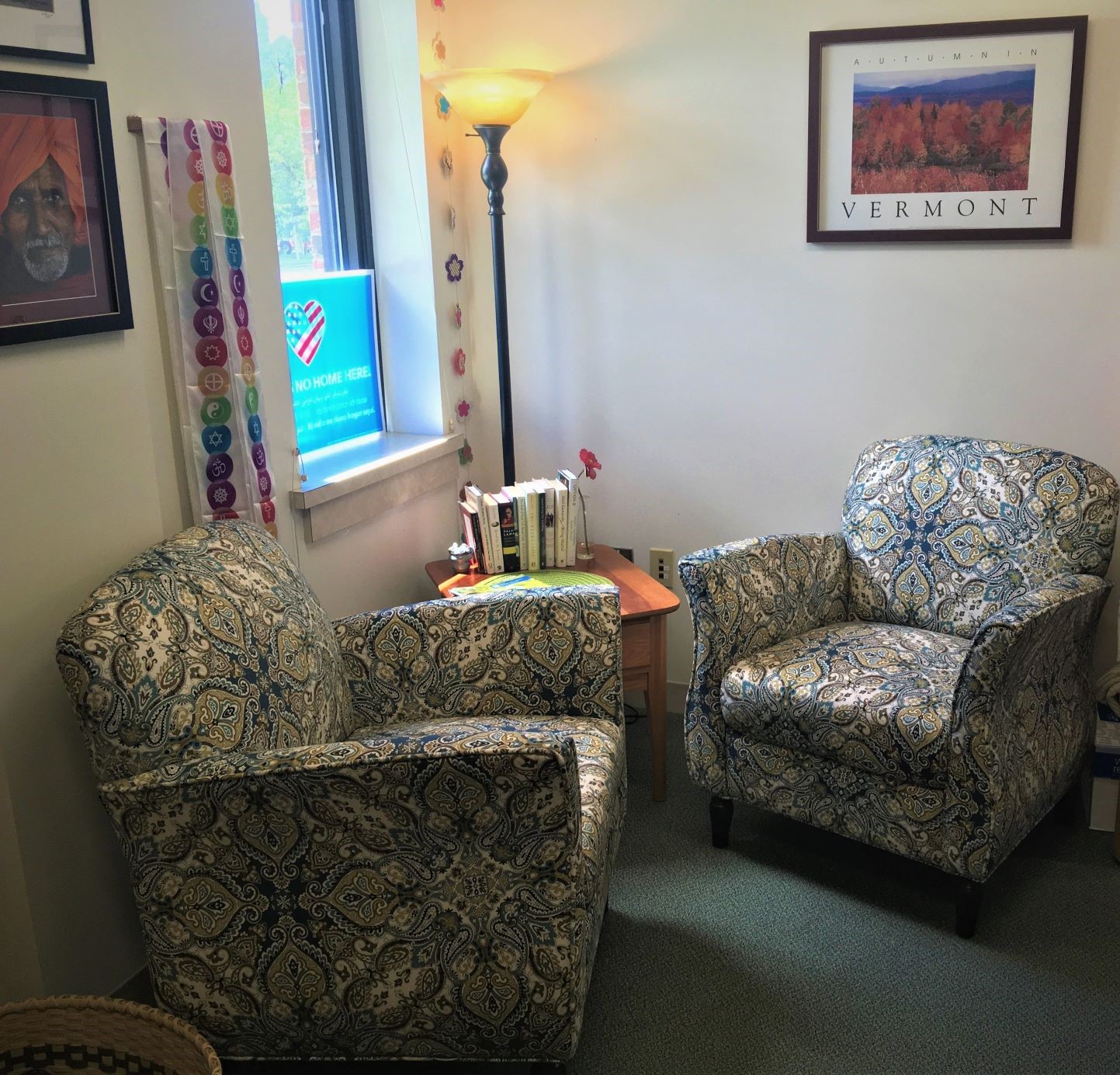 Grateful Family Members Help Ensure Comfort
After sitting bed-side for days in the hospital during a loved-one's end of life, donors Clement Dussault, VMD, Suzanne Mudge, and their family members had a vision. A vision to help improve the experience for patients and their families who would go through a similar experience. 
 Through their generosity, they created the Denise Angel Dussault Caron Fund.  This Fund helps transform patient rooms and waiting spaces into "palliative care" areas that provide a more soothing and comfortable environment for all; it provides "comfort" items for patients and their families, such as sleeping cots and a care cart with books, beverages and snacks; and it assists with educational support for nurses to provide the highest quality of palliative and comfort care.
 Funds have also been used to create more comforting spaces throughout the hospital, such as the Chapel and Chaplain's Office, as well as providing comforting sensory blankets to improve the hospital experience for our patients with dementia.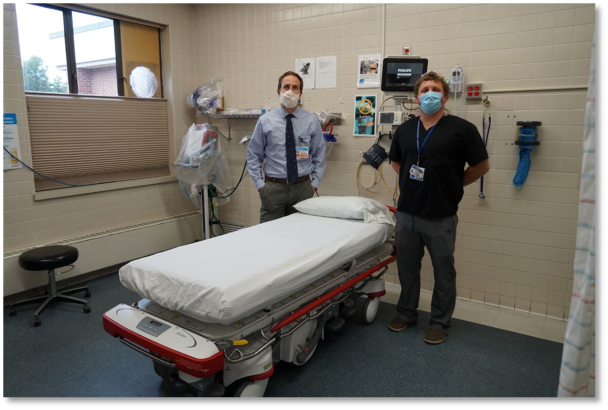 Grateful Patients Help Improve Care
A gift from the Graham Foundation allowed us to purchase an advanced trauma stretcher for the Emergency Department. Among other improvements, this stretcher has small hydraulics for patient comfort, and allows for 360 degree x-rays without moving the patient off the stretcher.  
It doesn't always take a
million dollars to change a life;
sometimes it just
takes a pair of boots.
Community Supports The Unmet Needs Fund
Our Community Connections team works hard to empower people and give them tools they need to reach the goals they've set for themselves. The Unmet Needs Fund is one tool for moving upstream to help address root problems that can make positive life changes challenging to achieve.
This donor-driven fund changes lives in large and small ways every day. It is specifically designed for small things that can have an immediate positive impact on somebody's life, like a pair of winter boots, support to help buy medicine that will keep a child out of the hospital and arranging transportation to an out-of-town specialty clinic for an emergency procedure. The extraordinary support and collaboration with other organizations has allowed us to broaden the usage, addressing even more needs for members of the community.