NVRH Adds Emergency Preparedness Signage to Hospital Entrances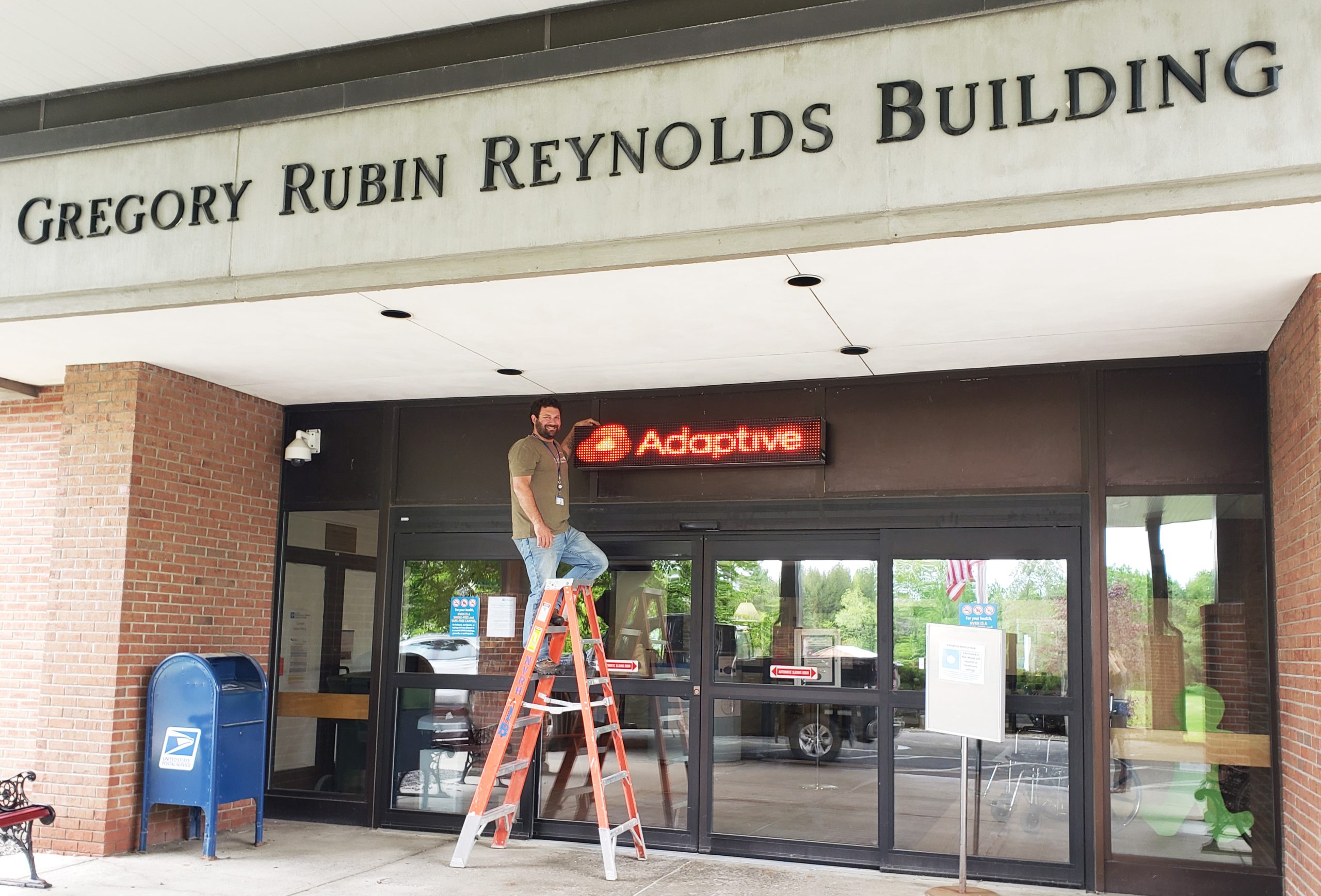 NVRH Plant Operations Electrical Systems Specialist Greg Lepine installs new digital emergency preparedness signage over the entrance to the hospital's main lobby on Wednesday, May 25, 2022. 
ST. JOHNSBURY, VT (June 10, 2022) – Northeastern Vermont Regional Hospital (NVRH) has enhanced emergency preparedness and communication with new digital signage located at the entrances for the Main Lobby, Emergency Department and Diagnostic Imaging/Lab.
The signs will notify patients, visitors and staff of an ongoing emergency or event.
"Informed by evolving emergency preparedness needs and staff feedback, NVRH is continually enhancing preparedness and communication to ensure safety and transparency regarding emerging events," NVRH CEO Shawn Tester said.
The signage installment was a joint effort: NVRH Emergency Preparedness Coordinator Alissa Fontaine, NVRH Plant Operations Electrical Systems Specialist Greg Lepine and NVRH Information Services Network Engineer Han Duong worked together to install and program the physical signage, based on the identified communication need by the Hospital Emergency Response Team.
"We want to empower our patients and staff with information so that if there is an emergency unfolding, they are informed and can take action to keep themselves and others safe," NVRH VP of Marketing and Community Health Improvement Diana Gibbs added.
Now that the emergency preparedness signs are installed, NVRH is working to integrate them with the hospital's mass alerting systems, InformCast.
Northeastern Vermont Regional Hospital © 2020