Did You Know that Smoking Can Harm Your pets?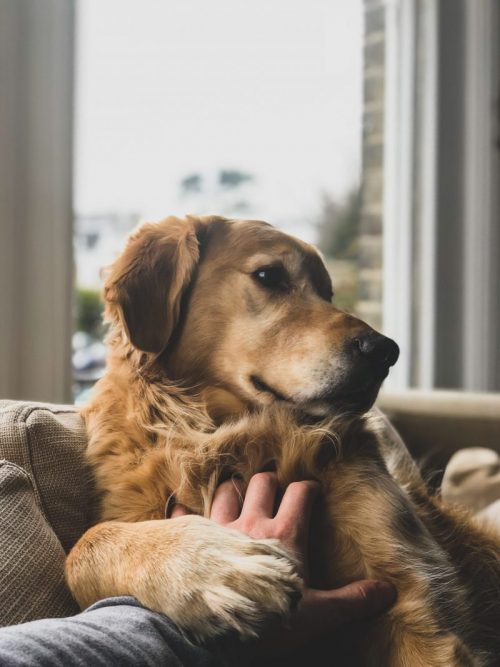 Tobacco cessation support is available at NVRH
 ST. JOHNSBURY, VT (June 15, 2020) – If you are a smoker and recently heard that your smoking can affect your pet, that is correct. Luckily Northeastern Vermont Regional Hospital (NVRH) has the resources to help you quit.
Studies show that second hand smoke can affect our pets in many ways, in pets of all kinds. It can cause cancers, lung and respiratory issues and increase eye irritations and allergies. Even secondhand smoke can cause health issues in animals. Second hand smoke is defined as "smoke that is exhaled or otherwise escapes into the air and can be inhaled by nonsmokers, including pets."
According to the American Veterinary Medical Association, "Smoking outside the home reduces the concentration of environmental tobacco smoke in the house, but doesn't eliminate it. A 2005 study found that environmental tobacco levels in homes of smokers who smoked outdoors were still five to seven times higher than in households of nonsmokers."
Have you thought about quitting smoking, but don't think this is the right time to do so? Have you spent some time cooped up with your pet by your side due to COVID-19? Well, for both you and your pet, there is no better time to quit.
According to the US Food and Drug Administration, "Long-nosed dog breeds like Greyhounds, Borzois and Doberman Pinschers that are exposed to tobacco smoke have a doubled risk of nose cancer… Short- and Medium-nosed breeds, like Pugs, Bulldogs, Beagles, and Brittany Spaniels, have a higher risk of lung cancer. Why? Because their noses are much shorter, fewer tobacco smoke particles get filtered out and more go directly into the lungs."
And it's not just dogs. Cats are also affected, with a two- to four-times increased risk of an aggressive type of mouth cancer. Therefore, whether your companion is a cat, dog, bird or some other species, work on quitting so you both can have longer, healthier lives.
Ready to quit? Visit www.802quits.org, call 1-800-Quit-Now or call NVRH at 748-7395 to sign up for our next 4 week online Fresh Start class that starts in August.
Northeastern Vermont Regional Hospital © 2020