NVRH Welcomes Valentine's Day Baby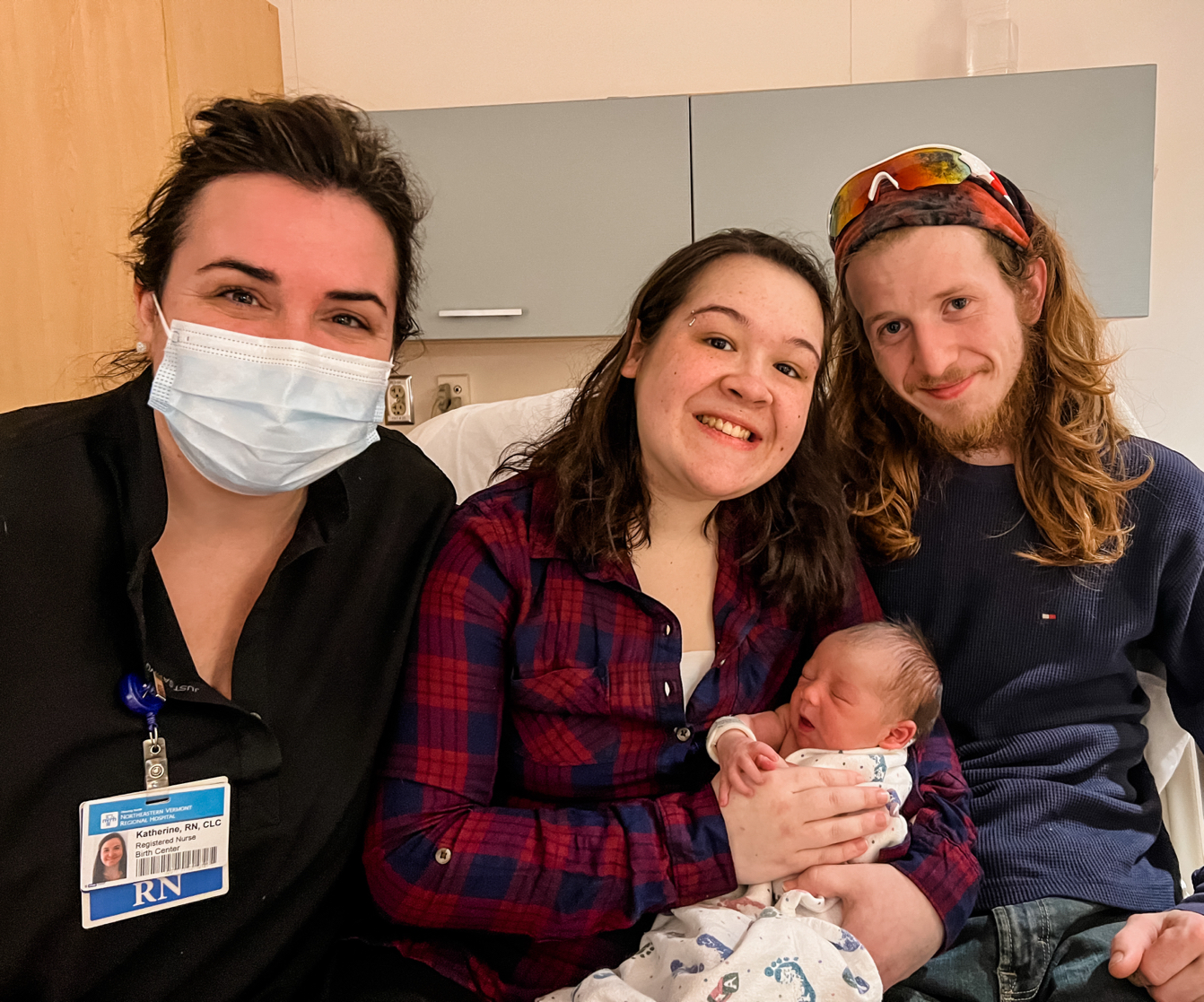 From L-R: NVRH delivery room nurse Katherine Siner, mother Ambre Conley, baby Salem Joel Dopp and father Jacob Dopp, Tuesday, February 14, 2023
​
ST. JOHNSBURY, VT (February 21, 2023) – Northeastern Vermont Regional Hospital (NVRH) welcomed a Valentine's Day baby– a little boy named Salem Joel Dopp – at 10:48 a.m. on February 14, 2023. He is the first child of Ambre Conley and Jacob Dopp of St. Johnsbury, VT.
Certified Nurse Midwife Kay Hausman, attended the birth of the healthy baby, who was 19 inches long and weighed 6 pounds, 12.5 ounces.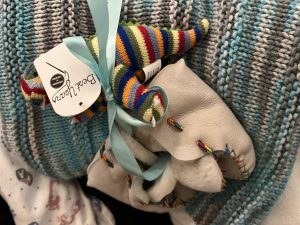 The new family was presented with a gift, which was donated by NVRH Corporator Kinsley Sicard, to celebrate baby Dopp being born the same day that NVRH celebrated its 51st birthday.
The Birth Center at NVRH is one of two Vermont hospitals designated as Baby-Friendly by the World Health Organization. In 2018, the space underwent a $2.4 million dollar renovation to enhance the birthing experience and to bring the process of labor, delivery, recovery and postpartum (LRDP) care all into the same room with new LDRP rooms. More than 200 babies were delivered at NVRH last year.