NVRH Holds Orientation for New Corporators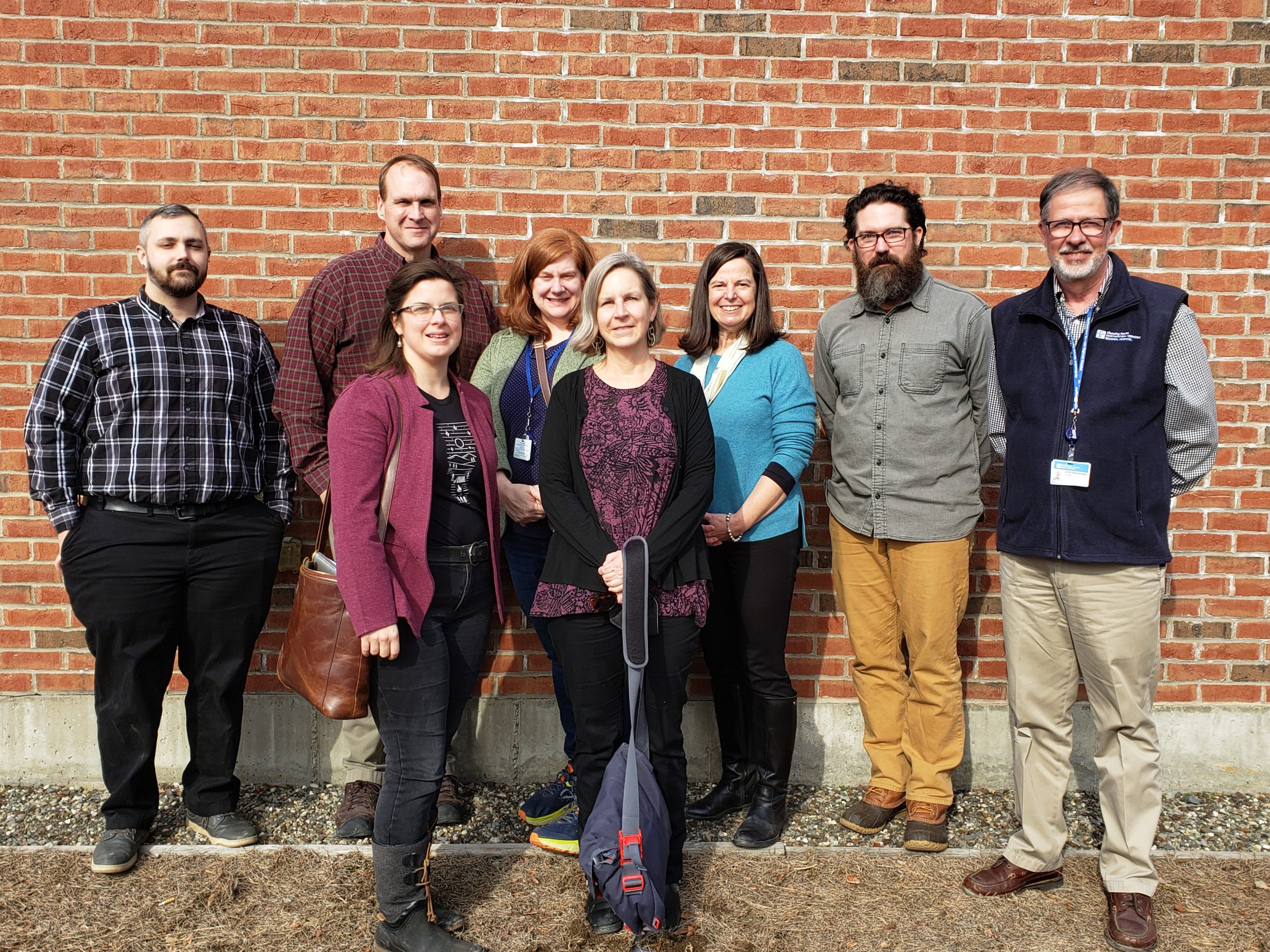 NVRH held orientation for its newest Corporators on Thursday, February 16, 2023. From L-R front, members include Gillian Sewake and Anne Campbell. L-R back: Alex Brown, Rick Angell, Mary Parent (Board Chair, NVRH Board of Trustees), Heather Alger, Josh Oakley and John Kascenska (Vice Chair, NVRH Board of Trustees). Joined via Webex: Nolan Atkins and Nathan Railla. Not in attendance: Kelsey Stavseth and Heather Tanner.
​
ST. JOHNSBURY, VT (February 20, 2023) – Northeastern Vermont Regional Hospital (NVRH) held orientation for its newest Corporators on Thursday, February 16, 2023.
 Because Corporators are key links between members of the community and the hospital, they are an invaluable source of wisdom and perspective for hospital leadership.
"Corporators are critical individuals who serve as the eyes and ears for the hospital in the communities we serve," NVRH Board of Trustees Board Chair Mary Parent said. "We look forward to having this new cohort of Corporators join NVRH, and perhaps, one day serve as Trustees and leaders making critical decisions regarding our community hospital."
 Corporators are nominated by the Board of Trustees and elected by other Corporators as well as members of the NVRH medical staff. They represent the community and are informed about NVRH's mission, services, policies and programs. They also seek to learn about developments in the healthcare field.
 "We all know the important role that NVRH plays in our community, "Discover St. Johnsbury Director and new NVRH Corporator Gillian Sewake said. "It was invaluable to learn from hospital leadership about the challenges and opportunities that lie ahead, and – frankly – impressive to hear about the ongoing work to keep the institution strong now and into the future."
 Corporators join many others in their communication efforts, often participating with staff in ongoing committee and board meetings, events, and activities of local organizations including Umbrella, Inc., Northeast Kingdom Human Services, Area Agency on Aging, the Community Coordinating Council, Northeast Kingdom Youth Services, Rotary, Area Health Education Center, NEK Chamber of Commerce, Northern Counties Health Care, schools, and many more. Representatives from many of these same organizations also serve on NVRH committees.