NVRH Implements Symptom-Based Masking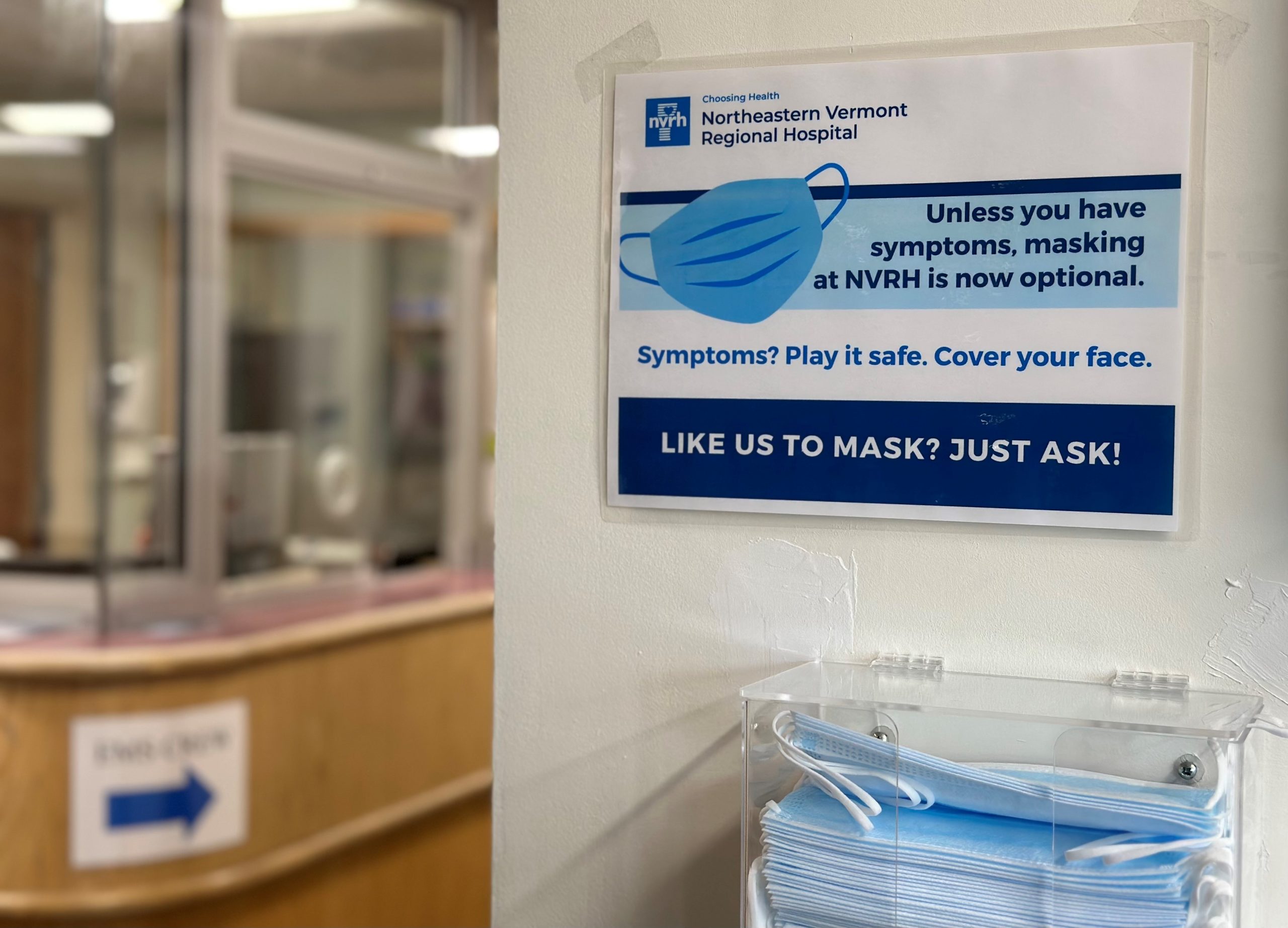 ST. JOHNSBURY, VT (April 4, 2023) – Northeastern Vermont Regional Hospital (NVRH) will begin implementing symptom-based masking use for patients, visitors and staff on Wed., April 5, 2023.
This means that if a patient, visitor or staff member does not have fever, chills, cough, sore throat, running or congested nose or shortness of breath, they may choose not to wear a mask.
However, to ensure everyone feels comfortable while at NVRH, healthcare personnel are required to wear a mask if a patient, caregiver or family member asks them to wear one.
"Our goal is to respect our patients and to protect our most vulnerable," NVRH Director of Quality and Infection Prevention Patricia Launder said. "So, when we are working with those who have weakened immune systems, who are at high risk for infection or if a patient or visitor asks us, we will definitely wear a mask."
All patients with respiratory symptoms will be asked to wear a mask at NVRH if they are not inpatient and/or not in their room. Visitors with respiratory symptoms are encouraged to refrain from visiting while symptomatic. In instances when visitation is necessary, symptomatic visitors will be asked to wear a surgical/procedural mask.
"This represents a natural progression as we wind down from pandemic restrictions nationally," NVRH Chief Medical Officer Michael Rousse, MD, MPH said. "Hospitals remain the place where sick people go for treatment, so we have been cautious and required masking in all clinical areas throughout the pandemic."
While COVID-19 is still quite prevalent in the community, most people are getting milder illness and recovering within about 7 days.
"This policy change is not getting rid of masks all together, but making masking more selective and focused on those with symptoms," Rousse added. "This strategy is being adopted throughout the country as we move into the "post-pandemic" era."
Of course, patients, visitors and staff may choose to wear a mask at any time. Click on the hospital's most up-to-date visiting policy for more info.