NVRH Receives Grant to Help Meet Growing Respiratory Needs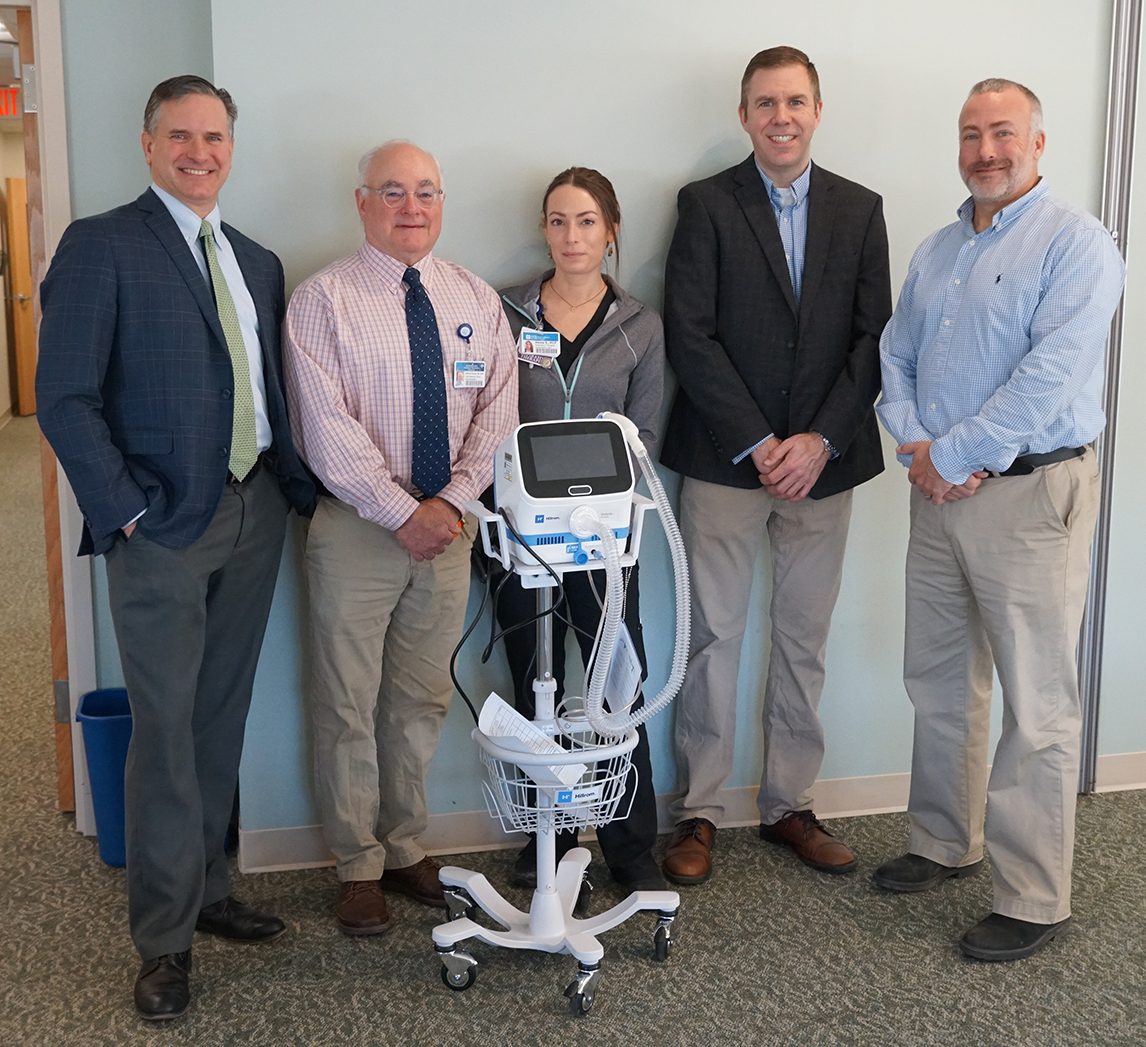 ST. JOHNSBURY, VT (April 7, 2022) – Thanks to a grant from the Melissa Andrews Trust in Barre, VT, Northeastern Vermont Regional Hospital (NVRH) has purchased a Volara™ airway clearance system to better meet its patient respiratory care needs.
Patients with respiratory or neuromuscular conditions such as COVID, COPD, cerebral palsy and muscular dystrophy often require medical help to clear their airway by expanding the lungs and loosening mucus so they can breathe freely. If patients are unable to do this, they may not get enough oxygen, which could result in lung infections and further damage. This can eventually lead to respiratory failure.
"The Volara system will allow us to significantly improve the care we provide to respiratory patients through more effective treatment that is less invasive and better tolerated by patients," NVRH Lead Respiratory Therapist Alexis Starr said. "The Volara system will be used regularly in the ICU and Medical Surgical units, and the Emergency Department. It will also allow our respiratory therapists more time to focus on monitoring and providing care to patients."
This is the second gift NVRH has received from the Trust. The first was in 2019 to help ensure the hospital could secure sufficient respiratory equipment and supplies during the early days of the COVID-19 pandemic.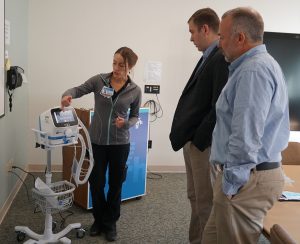 "The Melissa Andrews Trust is proud of the role it plays in improving the lives of Vermonters, especially those in rural areas such as the Northeast Kingdom," said Trustee Jon D. Valsangiacomo. "It's important that individuals with respiratory ailments have access to care that utilizes the most effective treatments available."
Melissa Andrews established the Trust in 1922 for the care and treatment of those who suffer from tuberculosis in memory of her son who died from tuberculosis. The Trust has since expanded to include providing funds to non-profit health care providers to be used for the purchase of treatment equipment and supplies, therapy and care of individuals with respiratory ailments. Current Trustees John Lyon, Owner of Wilkins Harley-Davidson, and Jon Valsangiacomo of the law firm Valsangiacomo Detora & McQuesten, continue the Trust's expanded focus of meeting a variety of respiratory healthcare needs. NVRH has also kept pace with the growing needs for respiratory services in the Northeast Kingdom: In the summer of 2021, the hospital opened a new Pulmonology Clinic and hired a full time pulmonologist.
Northeastern Vermont Regional Hospital © 2020