NVRH Offers Outpatient COVID Treatment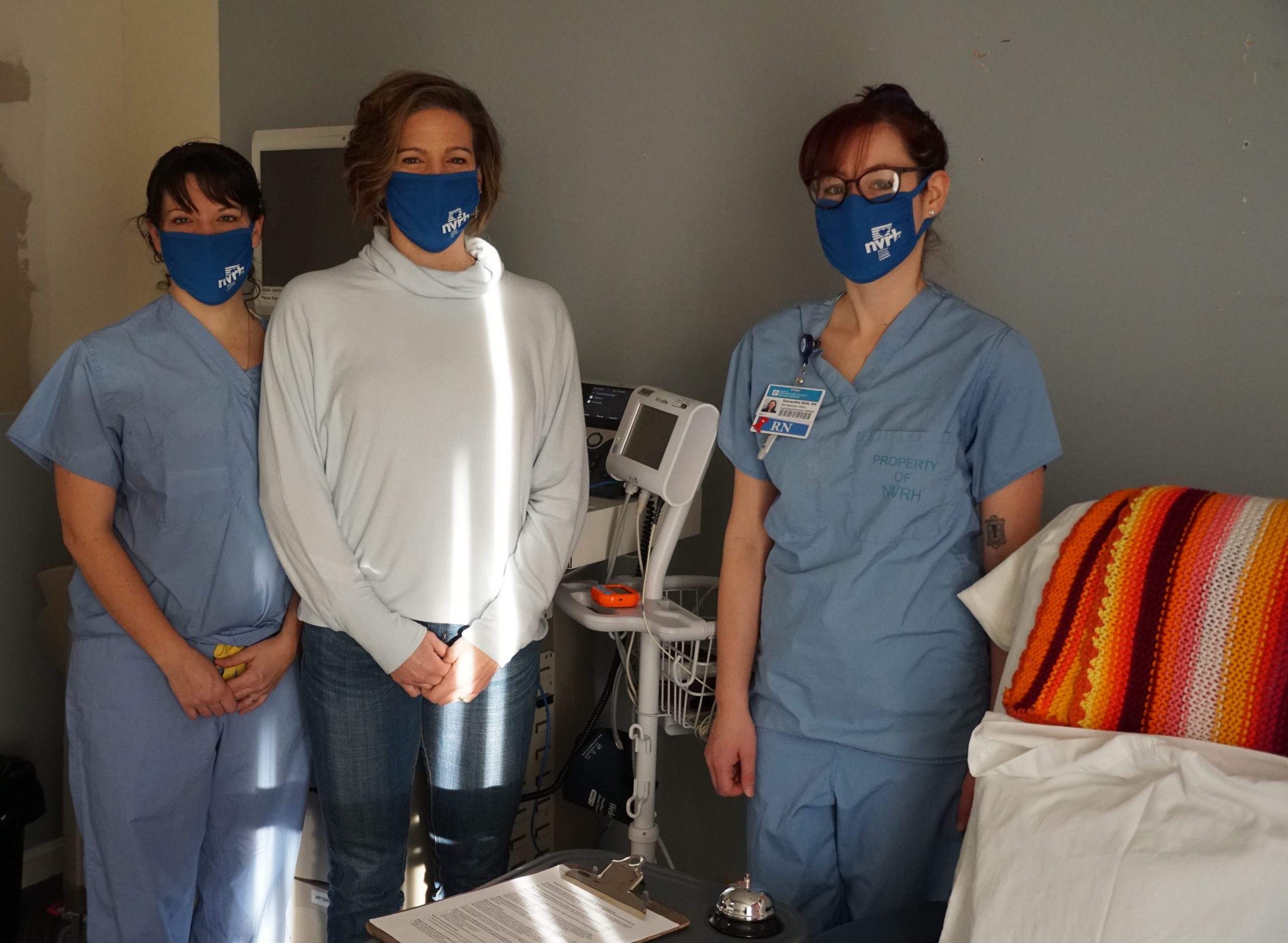 JOHNSBURY, VT (December 14, 2020) – Northeastern Vermont Regional Hospital (NVRH) has opened a clinic on its campus in St. Johnsbury to offer a promising treatment for some COVID patients.
The treatment is called monoclonal antibody infusion.  NVRH is the first hospital in Vermont to offer this outpatient treatment for COVID-19.  "Our staff moved quickly to support this new treatment for COVID," said NVRH CEO Shawn Tester. "It will help those with mild to moderate symptoms, and should reduce the number of patients requiring hospitalization.  I am very pleased to offer it as an option for our patients."
"This is a treatment, not a cure," says Dr. Michael Rousse, NVRH Chief Medical Officer Rousse went on to describe how the antibodies in the monoclonal antibody infusion treatment are very specific to the proteins in the COVID-19 virus.  "It goes in and physically attaches to the virus in your system and reduces your viral load" adds Rousse. "Think of it as a magnet attracting metal filings and pulling them out."
The drug, called bamlanivimab, is delivered through a vein – intravenous or IV – in the arm of the patient.  The Federal Drug Administration (FDA) gave this drug an Emergency Use Authorization (EUA) due to the recent rise in COVID-19 cases in the US.  The single dose treatment takes about an hour, then patients are monitored on site for possible side effects that can include allergic reactions.  Some people can experience side effects like body aches for a few days after the treatment.
The best candidates for this treatment are those with confirmed cases of COVID-19 who are experiencing mild to moderate symptoms like fever and cough.  It is approved for people 65 years of age and older, or are at high risk due to obesity or a chronic condition like diabetes or an autoimmune disease.
NVRH received 25 doses of the drug and so far have given three treatments. Referrals to the treatment are made by the patients' primary care provider. 
Registered nurse Lyndi Medico helped set up and staffed the clinic in space owned by NVRH on Hospital Drive across the street from the hospital.  "I feel like this treatment is a light in the tunnel during this pandemic," says Medico.  "We haven't had a lot of options to treat COVID, and this treatment is a real opportunity to make people feel better and save lives."
Registered nurse Samantha Gale agrees.  Gale spend the early months of the pandemic in the hot spots of New York City and Houston, Texas before coming back to NVRH.  "I've cared for people at the end of their lives from COVID" says Gale.  "I like that I can offer people this treatment before they get so seriously ill.  It feels good."
Northeastern Vermont Regional Hospital © 2020