NVRH Gray Gallery Welcomes Local Painter Larry Golden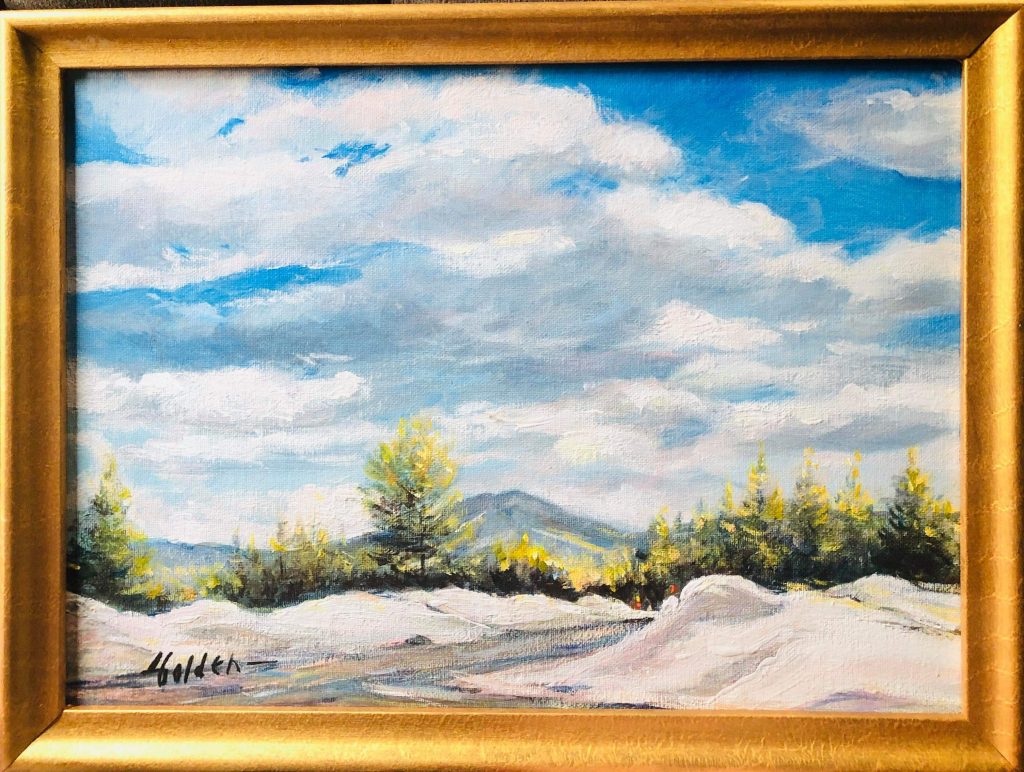 ST. JOHNSBURY, VT (July 27, 2020) – The Charles M. and Hanna H. Gray Gallery at Northeastern Vermont Regional Hospital (NVRH) is pleased to announce "Kingdom Landscapes and Such," a new display by painter Larry Golden. The exhibit, which opened July 16, will run until September 10, 2020.
Golden, who has a Bachelor of Arts degree from Saint Anselm College and a Master of Arts degree from the Pratt Institute, has also taken classes at the Art Students League in New York City, the Reilly School of Art in White Plains, New York and the Lyme Academy of Fine Arts in Connecticut. He has participated in the Vermont Studio Center in Johnson, Vermont and has had numerous shows in the Gallery at Catamount Arts.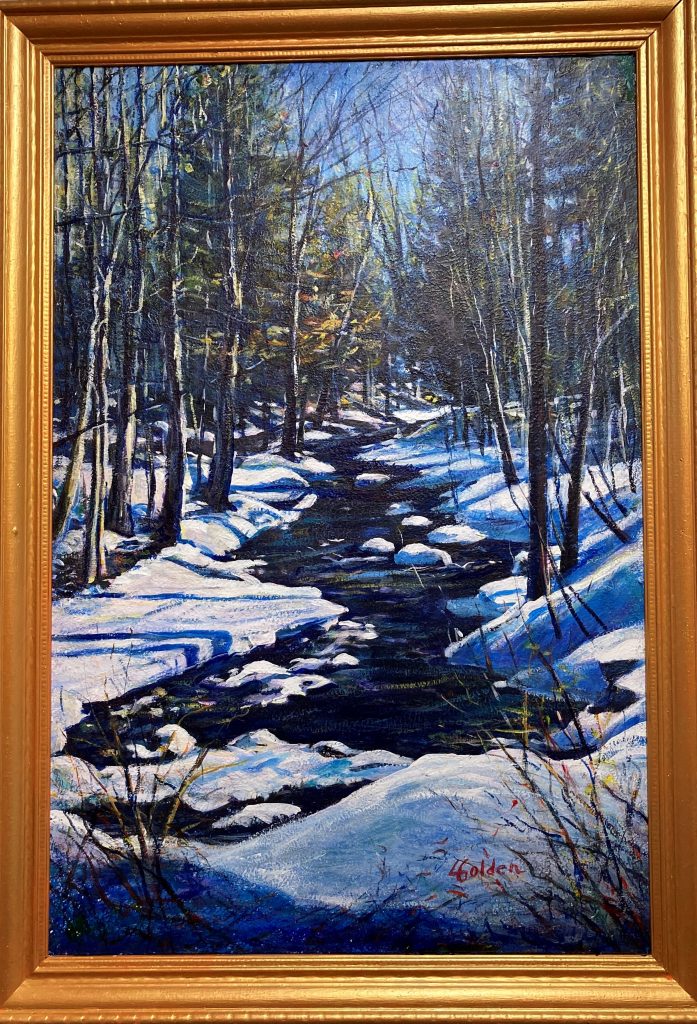 Golden, now retired, has taught art at the St. Johnsbury Academy for 45 years and has been painting steadily, if not daily, for the last 50 years. He has had artwork on display at the Southern Vermont Art Association and at Northern Vermont University – North (NVU – North). He also has permanent work in the Fairbanks Museum, St. Johnsbury Athenaeum, the Vermont State House, NVU – North, a mural at the Lyndonville Police Station and numerous murals at the Mount Washington Hotel in New Hampshire.
Golden works often in oils and focuses on nature. He lists George Inness, known for his involvement with the Hudson River School, and Jean-Baptiste-Camille Corot, known for referencing Neo-Classical traditions and predicting plein-air Impressionism as influence.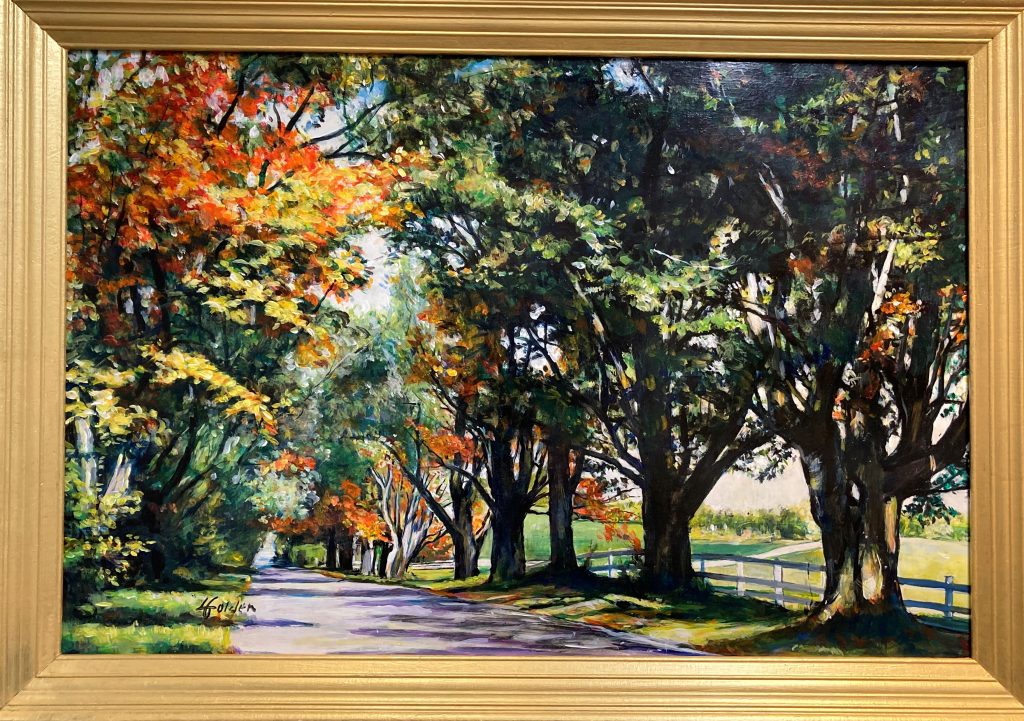 "I love to work directly from nature," Golden said. "I start with the sky, I capture the correct light, and then I work from the distant mountains towards the middle ground and then the foreground. I concentrate first on aerial perspective…  I am not concerned about color because when you paint on location, nature always provides the perfect color."
The Charles M. and Hana H. Gray Gallery is located on the hospital's main floor. The exhibit will be on display until September 10, 2020. Due to COVID-19, please visit the exhibit in person only when you have a healthcare appointment at the hospital. You may also view a short video of the exhibit on the Charles M. and Hana H. Gray Gallery webpage at nvrh.org/the-charles-m-and-hanna-h-gray-gallery.
A portion of the proceeds benefit the NVRH ARTs program. For more information, please contact Associate Director of Philanthropy and Art Gallery Curator Jennifer Layn at j.layn@nvrh.org or 802-748-7313.
Northeastern Vermont Regional Hospital © 2020