NVRH Gray Gallery welcomes Danville artist Cathy Dellinger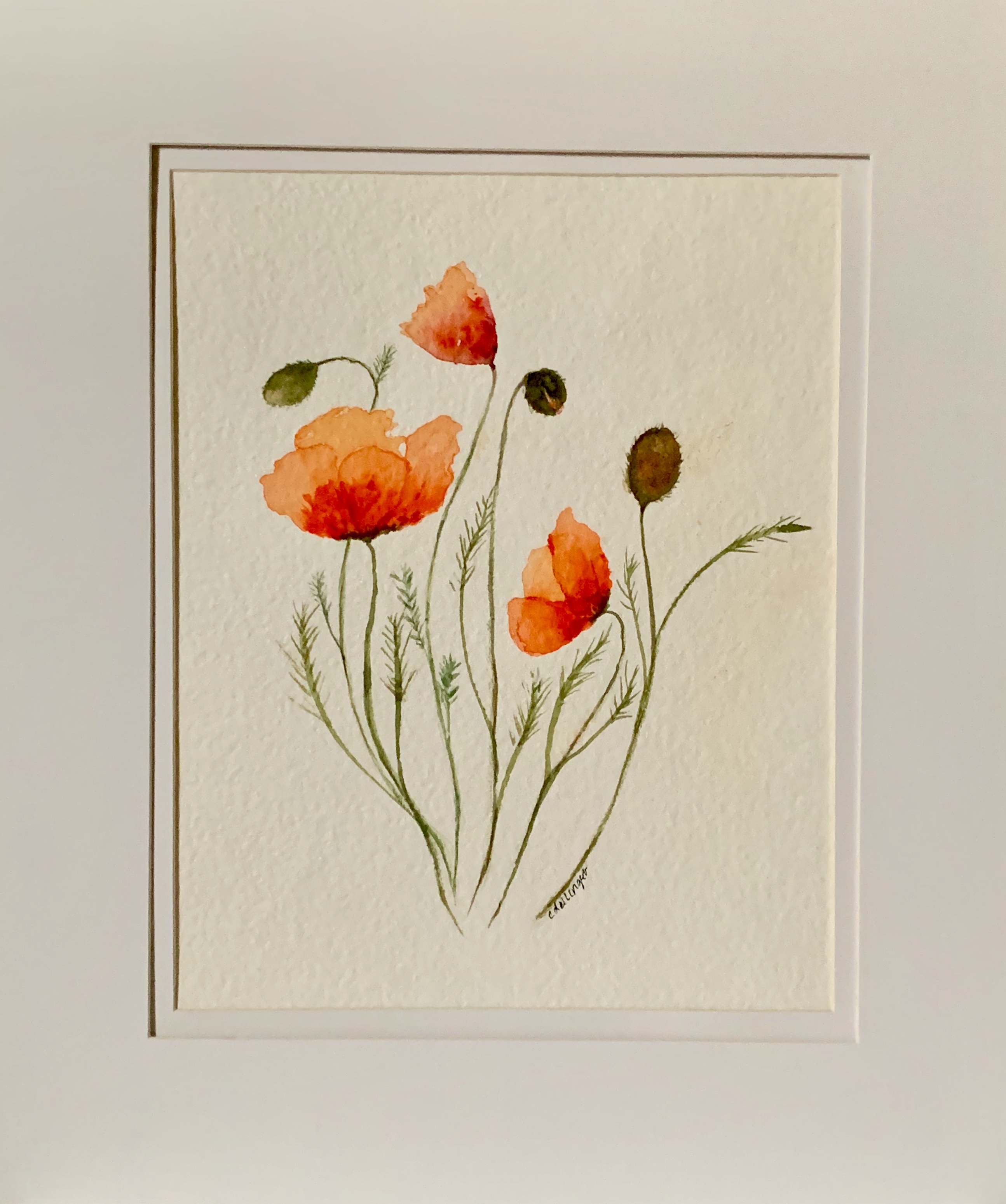 The Charles M. and Hanna H. Gray Gallery at Northeastern Vermont Regional Hospital (NVRH) is pleased to announce "Emergence," a new display by artist Cathy Dellinger. The exhibit will open November 3 and run through January 3, 2020.
Dellinger moved from New York City to Vermont 30 years ago. Although she initially focused primarily on basket making and traditional crafts, she could never put her brushes down fosr long, and for the past five years, has been focusing mostly on painting.
Dellinger works often in watercolors and categorizes her painting style as impressionistic.
"The fluidity and transparency of watercolor allows all sorts of surprises and mysteries to emerge, and as I paint, I can draw inspiration from undefined boundaries," Dellinger said. "What emerges naturally, sometimes even organically, turns every painting into a discovery wherein the partnership between painter and medium eventually become an intimate conversation. It is a way for me to explore spontaneity and chance."
Dellinger has exhibited her work at the Gray Gallery before, as part of the Atelier Kadunc group show in 2015. She has also exhibited at Studio Place Arts in Barre, Vermont and the Fried Family Gallery at Catamount Arts. She refers to herself as a part-time artist, and lists William Merritt Chase and Andrew Wyeth among her favorite artists.
She currently resides in North Danville with her husband, Mark Tucker, and one very interesting dog named Fenway.
The Charles M. and Hana H. Gray Gallery is located on the hospital's main floor. The exhibit will be on display November 3 through January 3, 2019. There will be an artist reception on Thursday, November 7, 4:30 – 6 p.m. A portion of the proceeds benefit the NVRH ARTs program. For more information, please contact Associate Director of Philanthropy and Art Gallery Curator Jennifer Layn at j.layn@nvrh.org or 802-748-7313.
Northeastern Vermont Regional Hospital © 2020