NVRH and Umbrella announce Request for Applications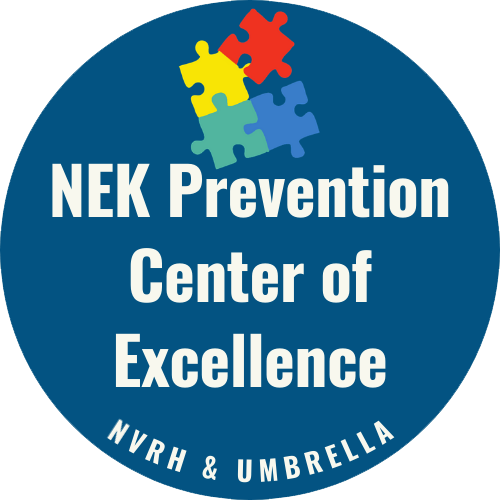 Sub-awards will go towards local
partners' missions to reduce substance misuse
ST. JOHNSBURY, VT (March 5, 2021) – Northeastern Vermont Regional Hospital (NVRH) and Umbrella, Inc. are pleased to announce a Request for Applications as part of the NEK Prevention Center of Excellence Grant (NEK-PCE) program. Sub-awards will be granted to local partners whose missions support substance misuse prevention.
Organizations that utilize evidence-based and promising primary and secondary prevention strategies are invited to apply for funding with the goal of reducing one or more of the following in the Northeast Kingdom of Vermont: underage drinking; high risk alcohol consumption; marijuana and tobacco misuse; prescription drug including prescription opioid and stimulant misuse; illicit stimulant use (including cocaine) and illicit opioid use (including heroin).
"Substance misuse has impacted most of us in some way," NVRH Substance Misuse Prevention Director Cheryl Chandler said. "We expect that by increasing the capacity of the Northeast Kingdom to address substance misuse will result in a comprehensive approach to the problem, resulting in a reduction of substance misuse rates and improving the overall health of our region."
Organizations with a goal of building substance use prevention capacity and infrastructure at the community, and regional levels will be considered.
"The NEK-PCE grant program will provide the opportunity within our region for organizations and individuals to gain knowledge and expertise around substance-misuse prevention which will enhance the sustainability of this important work in the coming years," Umbrella's Executive Director Amanda Cochrane said.
Anticipated total funds available through the NEK Prevention Center of Excellence Grant contracts and sub-awards are $200,000. Project activities must primarily impact the individuals or communities of one or more of the town listed below:
St. Johnsbury service area: Barnet, Burke, Concord, Danville, East Haven, Granby, Groton, Guildhall, Kirby, Lunenburg, Lyndon, Maidstone, Newbury (including Wells River), Newark, Peacham, Ryegate, St. Johnsbury, Sheffield, Sutton, Topsham, Victory,  Walden, Waterford, Wheelock.
Newport service area: Albany, Averill, Avery's Gore, Barton (including Orleans), Bloomfield, Brighton (including Island Pond), Brownington, Brunswick, Canaan,  Charleston, Coventry, Derby, Ferdinand, Glover, Holland, Irasburg, Jay, Lemington, Lewis, Lowell, Morgan, Newport City, Newport Town, Norton, Troy, Warner's Grant, Warren's Gore, Westfield, Westmore.
Funding was made possible by the Vermont Department of Health Division of Alcohol and Drug Abuse Programs. Applications are due on March 19, 2021, by 5:00 p.m. Applicants may request up to $25,000 (no lower limit on funding requests). More information as well as the request for applications is available at https://nvrh.org/nek-pce/
Northeastern Vermont Regional Hospital © 2020