Prevention Center of Excellence Grant
Together, we can build a prevention network.
NVRH has teamed up with Umbrella to implement the Prevention Center of Excellence's Grant program in the Northeast Kingdom.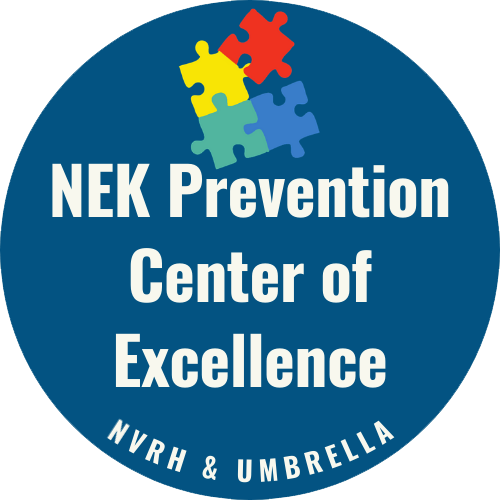 This program is a one-year grant award with goals to reduce underage drinking, high-risk alcohol consumption, marijuana and tobacco misuse, prescription drug and stimulant misuse, illicit stimulant and opioid use. Funds will go towards staffing, analysis, workforce development, and evaluation of archival data. Funds will also include sub-awards that will go
towards local partners whose missions
support the goals outlined above.
Learn more.
Contact program managers Cheryl Chandler and Amanda Cochrane. Click here or email them at PCE@nvrh.org.