Prevention Center of Excellence Grant
Together, we can build a prevention network.
NVRH has teamed up with Umbrella to implement the Prevention Center of Excellence Grant program in the Northeast Kingdom.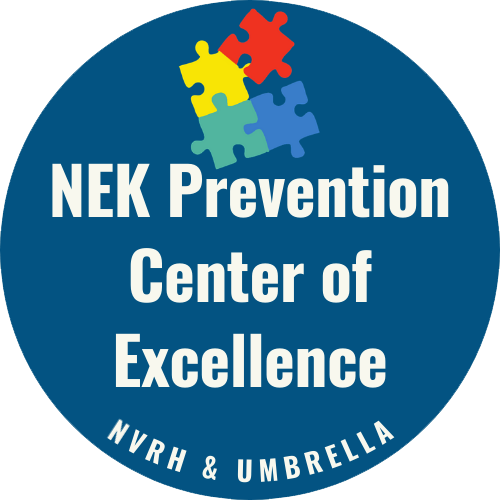 The goals of this initiative are to reduce underage drinking, high-risk alcohol consumption, marijuana and tobacco misuse, prescription drug and stimulant misuse, illicit stimulant and opioid use. In addition to the substances listed, this grant will serve to build substance use primary and secondary prevention capacity and infrastructure at the community and regional levels.
As one of the primary strategies to address the goals above, the NEK Prevention Center of Excellence (NEK PCE) will grant funds to community-based organizations, schools, and other community partners through both noncompetitive and competitive processes.  Please refer to the NEK-PCE Strategic Plan for more detail. 
Learn more.
Contact program managers Cheryl Chandler and Amanda Cochrane. Click here or email them at PCE@nvrh.org.