NVRH holds annual employee recognition dinner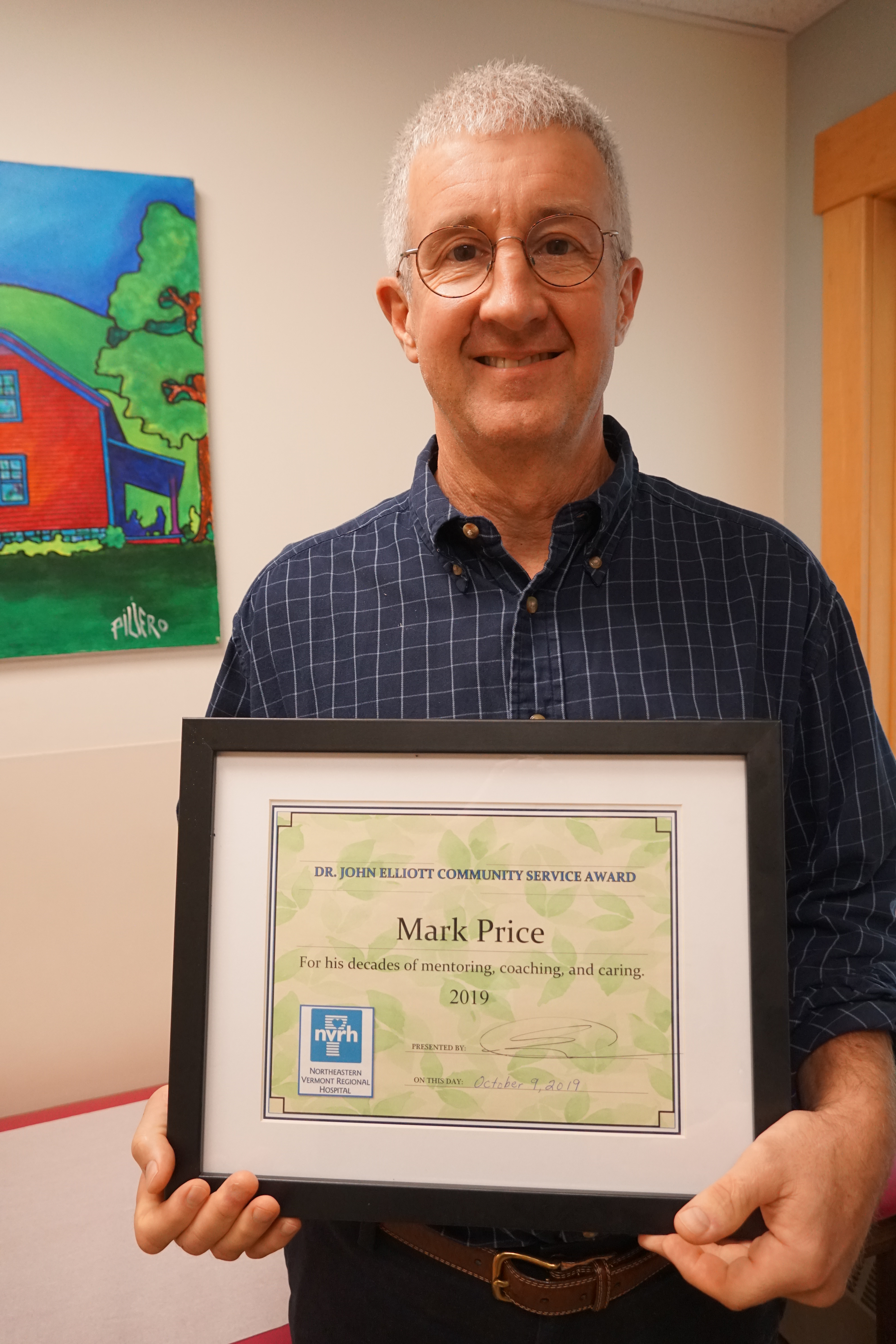 Northeastern Vermont Regional Hospital (NVRH) held its annual Employee Recognition Dinner on October 9 at the Burke Mountain Hotel and Conference Center. Employees and volunteers were recognized for their years of service as well as certifications and degrees they had earned during the past year. The Dr. John Elliott Community Service Award was also announced.
Employees and volunteers celebrated work anniversaries from 5 to 45 years, 76 individuals were honored for earning advanced certificates and higher education degrees, and Mark Price, MD received the Dr. John Elliot Community Service Award. This award, in memory of Dr. John Elliott, is awarded annually to an employee of NVRH for volunteer service to the community. Dr. Price was nominated for the award by Dr. Karyn Patno and Dr. Josh Kantrowitz presented the award. Both Patno and Kantrowitz are colleagues of Price at St. Johnsbury Pediatrics.
Dr. Price joined NVRH in 1986, after completing his pediatric residency at the University of Vermont Medical Center. A pediatrician who has served hundreds of children in the community, Dr. Price is now starting to work with patients who are third generation. In addition to providing general pediatric services, Dr. Price is also interested in pediatric behavioral medicine and provides care for children with ADHD as well as a number of other behavioral challenges. Dr. Price has also served the community through his church, coached youth hockey for 10 years, and volunteered as a one-on-one mentor for a young man in the community.
"We all work hard to provide our community with the best care possible," said NVRH CEO Shawn Tester. "That's why it's so important to recognize what NVRH employees and volunteers do for their communities as well as what they do for themselves. It takes real dedication, and that deserves acknowledgement."
Northeastern Vermont Regional Hospital © 2019