NVRH Auxiliary and community members gather to dedicate keyboard in memory of past Auxiliary president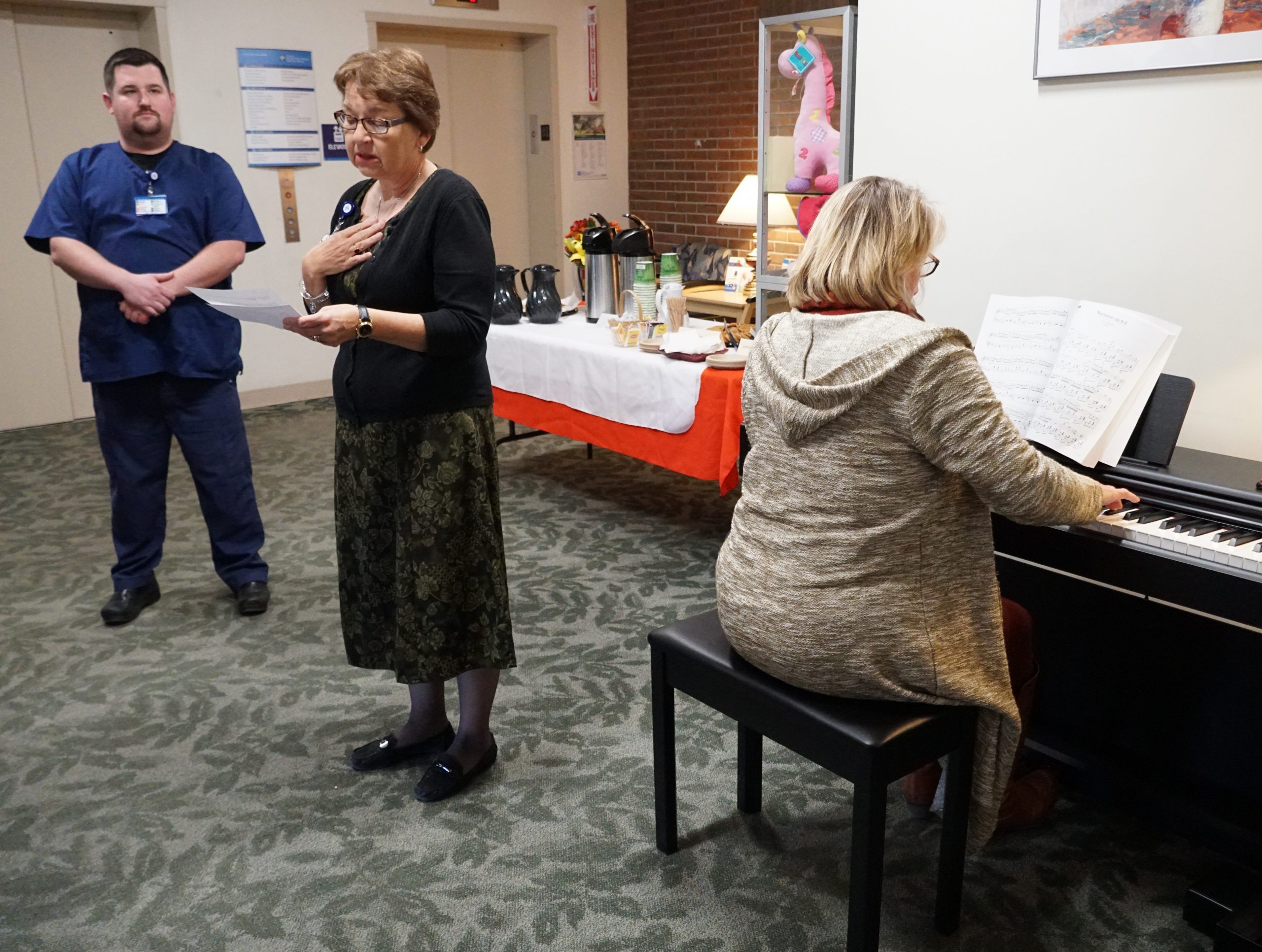 NVRH Auxiliary members and the community gathered to dedicate a new Yamaha keyboard in memory of NVRH Auxiliary past President, Gary Simpson, on Wednesday, November 6.
With contributions in Simpson's memory, who passed away last December, the keyboard was purchased to support the music program at NVRH.
"Gary Simpson was a wonderful volunteer and President of the Auxiliary," Acting Auxiliary President Kim Gilding said. "He was a huge supporter of the music program and he is deeply missed."
"As I have heard the music being played from this keyboard, it brings me back to memories of Gary and his commitment to NVRH volunteers, patients and staff," Director of Volunteers Pat Forest said. "I am grateful to Gary's family and to all of those who made a donation in Gary's memory and will look forward to hearing the many songs that will be played. I am happy that we have this memorial for him."
NVRH Volunteer Services is seeking individuals who are proficient with an instrument and who would enjoy playing for patients or in NVRH's common areas. Currently there are six volunteer musicians at NVRH. One is a Certified Music Practitioner. The range of instruments one might hear include Appalachian mountain dulcimers, acoustic guitars, a harp and now a piano keyboard. Please contact Volunteer Services at 748-7310 and help spread the joy and healing of music.
Northeastern Vermont Regional Hospital © 2019