New Art Exhibit Opens in Gray Gallery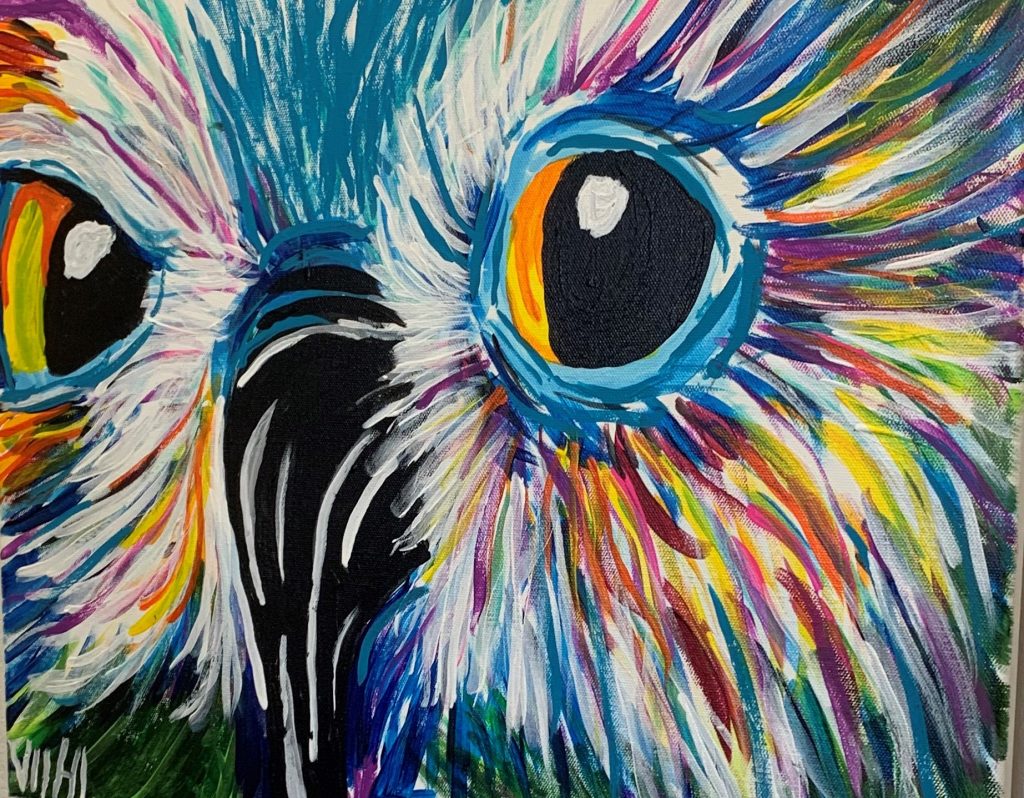 ST. JOHNSBURY, VT (April 23, 2021) – The Charles M. and Hanna H. Gray Gallery at Northeastern Vermont Regional Hospital (NVRH) is pleased to announce a new display by local artist Heather Lawson. The exhibit, which opens Thursday, April 29, will run until June 22, 2021.
Lawson, who is a graduate of Lyndon Institute and has always been an artist, now uses it as an outlet for stress and creates art to enrich communities as well as enhance her own life. She showcased her work at the 99 Gallery in Newport, VT. Her work, which is mostly in acrylic paint, is bright and vibrant.
The Charles M. and Hanna H. Gray Gallery is located on the hospital's main floor. The exhibit will be on display until June 22, 2021. Due to COVID-19, please visit the exhibit in person only when you have a healthcare appointment at the hospital. You may also view a short video of the exhibit on the Charles M. and Hanna H. Gray Gallery webpage at nvrh.org/the-charles-m-and-hanna-h-gray-gallery.
All exhibited art is for sale and a portion of the proceeds benefit the NVRH ARTs program. For more information, please contact Associate Director of Philanthropy and Art Gallery Curator Jennifer Layn at j.layn@nvrh.org or 802-748-7313.
Northeastern Vermont Regional Hospital © 2020