Dartmouth Medical Student Does Rotation at St. Johnsbury Pediatrics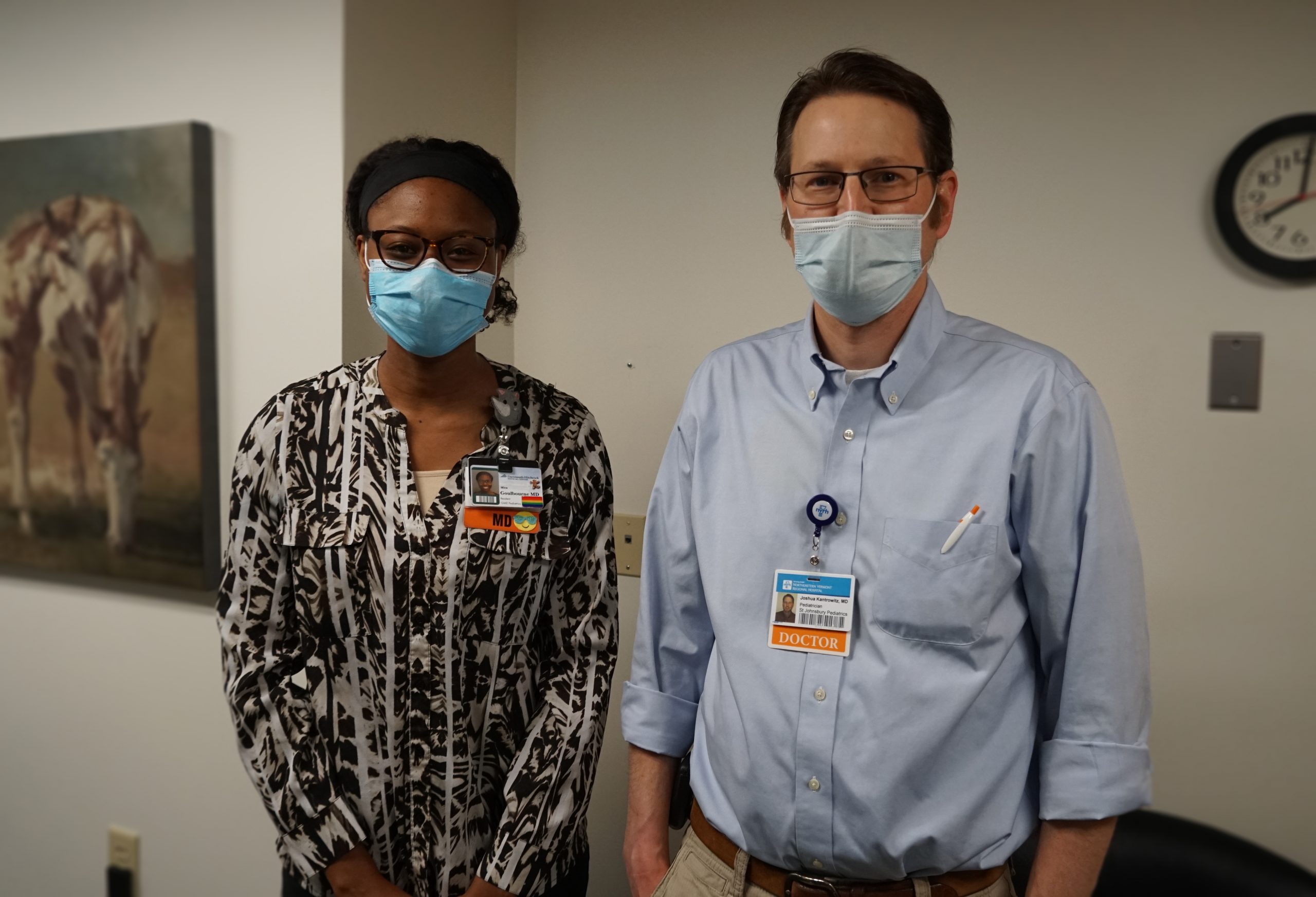 ST. JOHNSBURY, VT (March 31, 2021) – Last month, Mica Goulbourne had been working with Dr. Josh Kantrowitz, MD along with other providers at St Johnsbury Pediatrics for her pediatrics rotation. Goulbourne is a second-year medical student at the Geisel School of Medicine at Dartmouth College.
Goulbourne was born in Jamaica and grew up in Georgia. Her interests include child abuse prevention and rural health.
"There's this idea that people keep to themselves in the northeast, that they're kind of distant," she said. "But I have found Vermont's northeast kingdom and all the people I meet here to be very friendly and welcoming."
Goulbourne was eager to learn as much as she could during her time at St. Johnsbury Pediatrics.
"Mica is really dedicated to the patients and her work," Kantrowitz said. "It'll be after 5 p.m. on a Friday and she's still asking if she can see another patient."
Goulbourne's rotation ended on April 4.
Northeastern Vermont Regional Hospital © 2020