New Art Exhibit Opens at NVRH Gray Gallery: Matt Bassett's "Trout"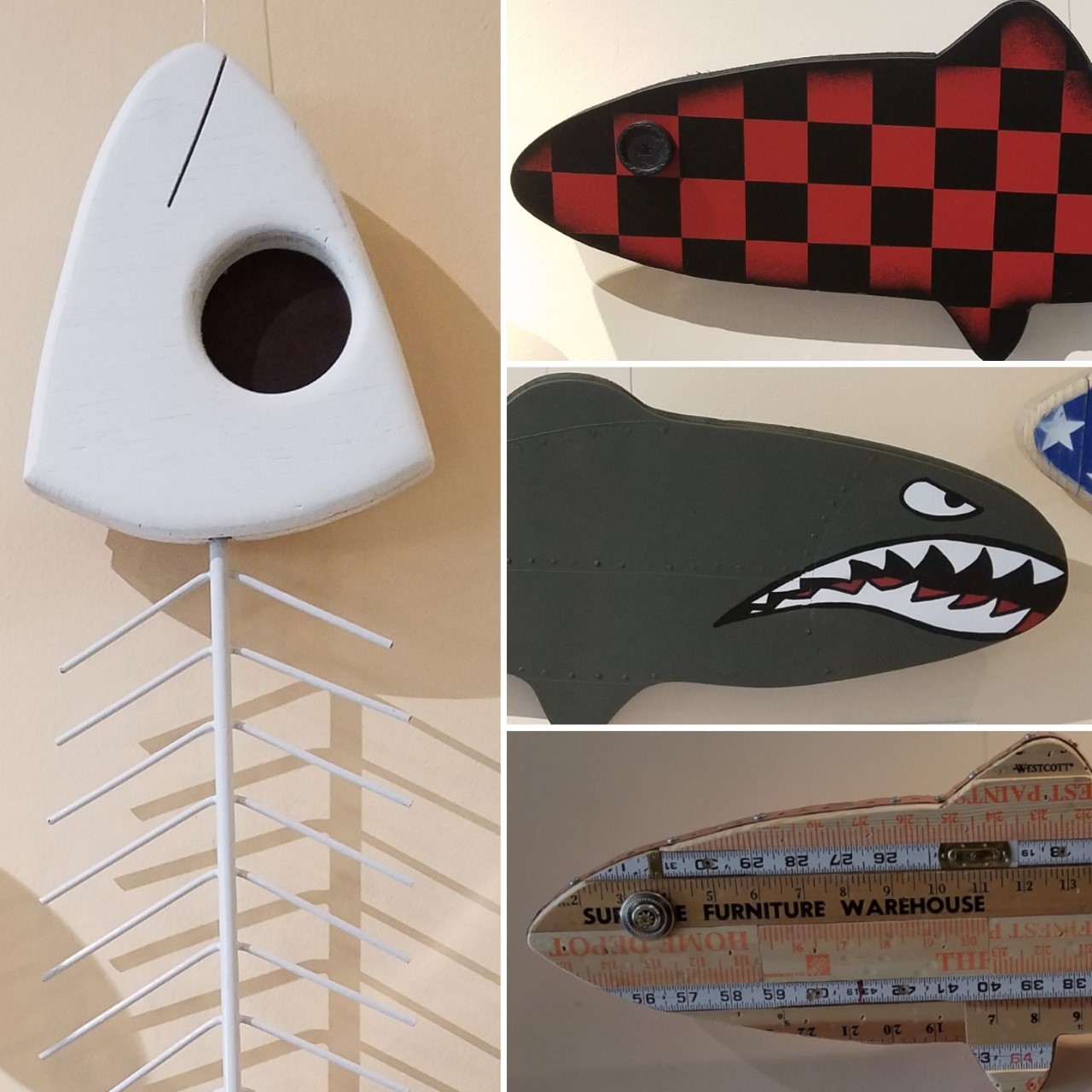 ST. JOHNSBURY, VT (September 15, 2022) – The Charles M. and Hanna H. Gray Gallery at Northeastern Vermont Regional Hospital (NVRH) is excited to announce the opening of its newest exhibit, "Trout" by artist Matt Bassett. The exhibit, which opened on September 15, 2022, will run until November 7, 2022.
Matt Bassett, returning for his third show at NVRH including "POP-Pourri: Pop Culture Meets Canvas" and "Mixed Media," is an artist who works with recycled materials to make unique sculptures. Bassett is an artist who specializes in Pop/Street Art paintings using multi-layer, hand cut stencils and spray enamel. His usual subject matter is a cross-section of Pop Culture, including STAR WARS, 80's Movies, Saturday Morning Cartoons, and various dogs of the short snout variety.
Matt grew up in Danville, Vermont and still resides there. As an only child, he quickly learned that he could amuse himself with things he constructed out of cardboard and other materials. To this day, he is still amusing himself with discarded items, as he shared.
"This show evolved from the idea of a group venue where each artist was given the same item to personalize with their own distinctive style. In this case a basic Rainbow Trout cutout, 9" tall by 24" wide. But, I took it a step further by making it a solo show. I made a slight tweak to the basic shape, used different methods, different materials, some familiar techniques, some new techniques, and a handful of just plain goofy fun," shared Bassett.
The Charles M. and Hanna H. Gray Gallery is located on the hospital's main floor. The exhibit will be on display September 15 through November 7, 2022. You may also view a short video of the exhibit on the Charles M. and Hanna H. Gray Gallery webpage at bit.ly/NVRHGrayGallery. All exhibited art is for sale and a portion of the proceeds benefit the NVRH ARTs program. For more information, please contact Associate Director of Philanthropy and Art Gallery Curator Jennifer Layn at j.layn@nvrh.org or 802-748-7313.