NVRH Welcomes First Baby of 2023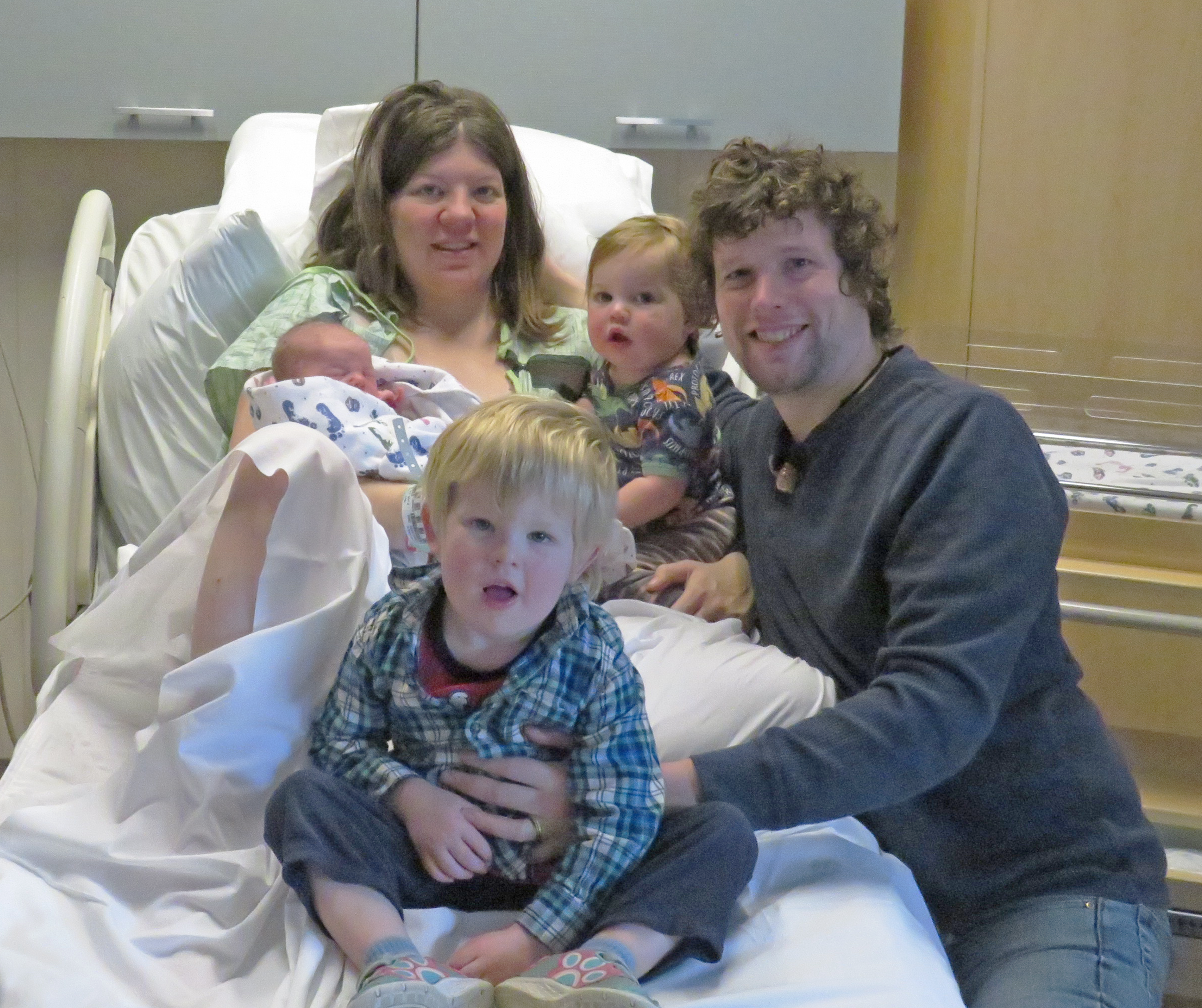 Parents Kara and Alan Burnett welcome new baby boy Burnett – the first baby born at NVRH in 2023 – into their family a little after 2 a.m. on January 4. Baby boy Burnett joins a brother, Archangel Burnett (center), and a sister, Lydia Burnett (right).
ST. JOHNSBURY, VT (January 4, 2023) – Northeastern Vermont Regional Hospital (NVRH) welcomed its first baby of the new year – a little boy – at 2:04 a.m. on Jan. 4, 2023. He is the third child of Kara and Alan Burnett of Danville, VT.
Certified Nurse Midwife Kay Hausman delivered the healthy baby, who was just over 20.5 inches long and weighed 9 pounds, 3.8 ounces.
"It was difficult and tiring, but everyone has been helpful," mother Kara Burnett said. "We're all in very good shape thanks to the support of the providers and thanks to my parents, who have been helping with our two other children while we've been here."
"We are very happy to bring another baby into our lives and into our community," father Alan Burnett added.
Each year, the hospital's first baby of the year receives a basket of baby items to celebrate his or her birthday.
The Birth Center at NVRH is one of two Vermont hospitals designated as Baby-Friendly by the World Health Organization. In 2018, the space underwent a $2.4 million dollar renovation to enhance the birthing experience and to bring the process of labor, delivery, recovery and postpartum (LRDP) care all into the same room with new LDRP rooms. More than 200 babies were delivered at NVRH last year.