'Extraordinary Nurses' Awarded At NVRH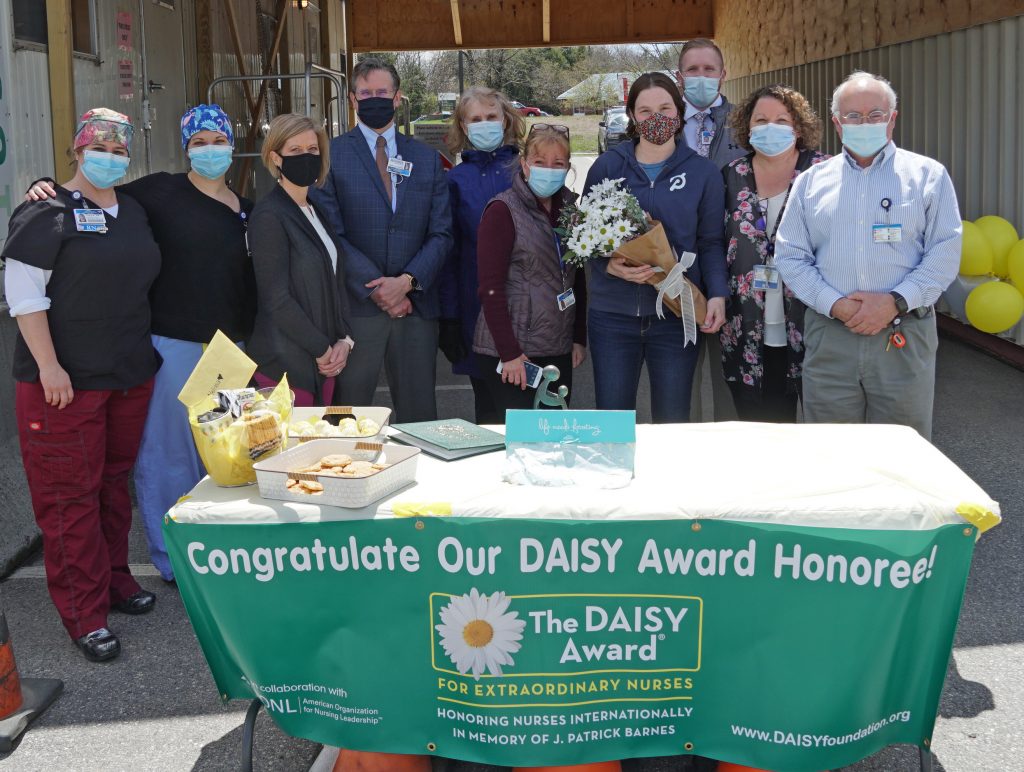 ST. JOHSBURY, VT (May 17, 2021) – Northeastern Vermont Regional Hospital (NVRH) nurses Melissa Blanchard and Jackie Osanitsch were honored with The DAISY Award for Extraordinary Nurses® for their compassionate care at the two latest DAISY award ceremonies, held on Thursday, May 6 and Friday, May 7. The two ceremonies, which are traditionally held on the units and attended by patients, colleagues and family members, were either live-streamed or later published on Facebook.
The award is part of the DAISY Foundation's mission to recognize the extraordinary, compassionate care nurses provide their patients and their families every day. The DAISY (Diseases Attacking the Immune System) Foundation is a not-for-profit organization, established in memory of J. Patrick Barnes, by members of his family. Patrick died at the age of 33 in late 1999 from complications of Idiopathic Thrombocytopenic Purpura (ITP), a little known but not uncommon autoimmune disease. The care Patrick and his family received from nurses while he was ill inspired this unique means of thanking nurses for making a profound difference in the lives of their patients and patient families.
Both Blanchard, who works as the RN Clinical Coordinator in the COVID testing trailer, and Osanitsch, who works in the Birth Center, were nominated by fellow NVRH nurses.
"I was absolutely thrilled to present Melissa and Jackie with their DAISY Awards," NVRH Chief Nursing Officer Julie Schneckenburger said. "Especially during the start of National Nurses Week. Our Nurses have been through so much during the pandemic. And yet, despite all they have to manage, they continue to be these incredible patient advocates."
NVRH Nursing Administration Project Coordinator Jillian Knight opened each of the ceremonies with the background of the DAISY Foundation and the DAISY Award before turning it over to Schneckenburger, who presented the nurses with their DAISY honoree certificates. Osanitsch and Blanchard then received their Healer's Touch sculptures, which are hand-carved from serpentine stone by artists in Zimbabwe and represent the bond between nurse and patient. Schneckenburger also read each nomination story during the ceremony.
"One of the highest honors a nurse can receive is recognition from the patients they care for," Blanchard said. "I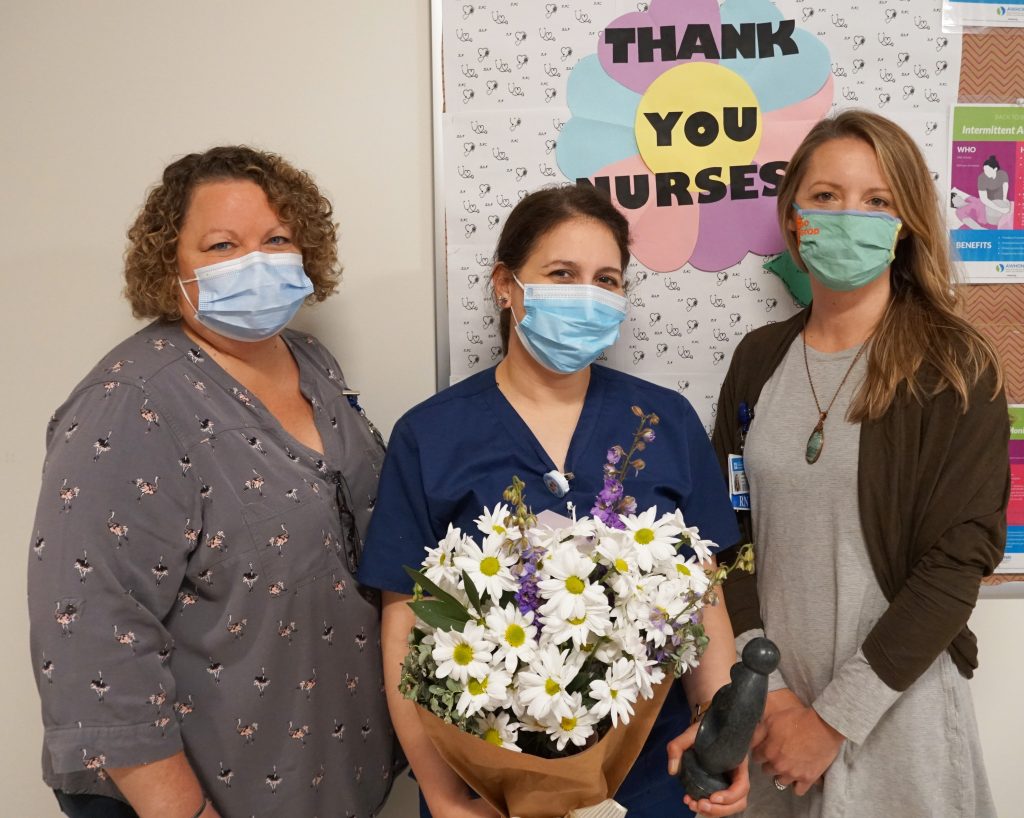 absolutely love being a nurse, and I am incredibly grateful for this recognition. It is in moments like these that I am reminded why I love what I do. I mean, I get to come to work and sing the 'boogie song.' It doesn't get much better than that. I will wear my daisy pin proudly!"
"We are proud to be among the healthcare organizations participating in The DAISY Award program," Schneckenburger added. "Nurses are heroes every day. It's important that our nurses know their work is highly valued, and The DAISY Foundation provides a way for us to do that."
Nurses may be nominated by patients, families and colleagues. The award recipient is chosen by a committee at NVRH. DAISY nomination forms and collection boxes can be found in units throughout the hospital and at all of our medical practices. Electronic nominations can also be completed by visiting www.daisyfoundation.org/NVRH.
Northeastern Vermont Regional Hospital © 2020