New Art Exhibit Opens at NVRH Gray Gallery: "Elements of Land"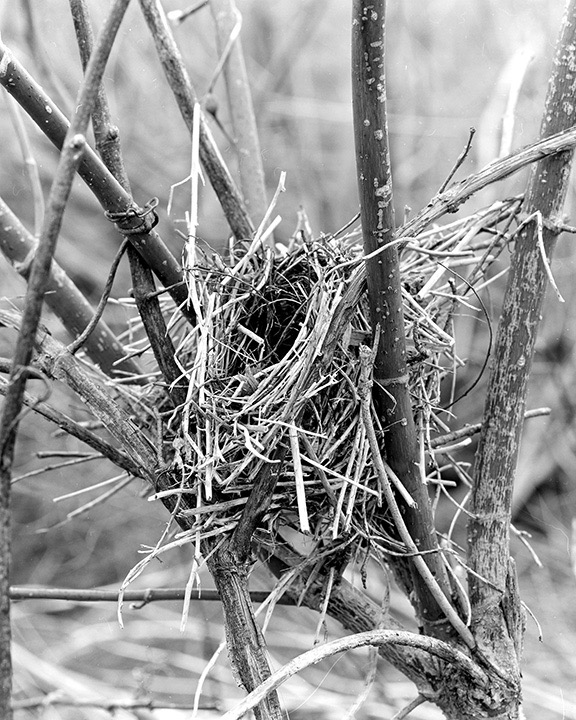 The Charles M. and Hanna H. Gray Gallery at Northeastern Vermont Regional Hospital (NVRH) is pleased to announce a new display by local artist Curran Broderick. The exhibit, which opened Thursday, December 9, 2021, will run until January 31, 2022.
Curran Broderick was raised in a rural town in the Northeast Kingdom of Vermont. The seeds of creativity were planted early in fourth grade when a shop teacher transformed the shop into a darkroom. Broderick learned by trial and error to expose pinhole cameras and develop paper negatives under red safe lights. The magic of seeing photographic prints magically appear in a tray of developer still fuels his creative process today.
He did his undergrad work in English Literature and Photography at The University of Vermont. He then obtained an MFA in Photography from The Rhode Island School of Design (RISD), where he studied nineteenth century, historic photographic processes. After graduating, he served as adjunct faculty at RISD and Northeastern University.
Broderick's work has been exhibited nationally in galleries, magazines, and websites. Broderick's work exemplifies a smooth clarity that highlights the inherent visual characteristics of black and white large format photography. The greyscale tonalities also serve to heighten the formal qualities of composition and challenge our perceptions of reality. Conceptually, the work focuses on creating its own poetry through the personification of landscape and strives to represent a balanced rhythm that oscillates between formal representation and pure abstraction.
The Charles M. and Hanna H. Gray Gallery is located on the hospital's main floor. The exhibit will be on display until January 31, 2022. Due to COVID-19, please visit the exhibit in person only when you have a healthcare appointment at the hospital. You may also view a short video of the exhibit on the Charles M. and Hanna H. Gray Gallery webpage at bit.ly/NVRHGrayGallery.
All exhibited art is for sale and a portion of the proceeds benefit the NVRH ARTs program. For more information, please contact Associate Director of Philanthropy and Art Gallery Curator Jennifer Layn at j.layn@nvrh.org or 802-748-7313.
Northeastern Vermont Regional Hospital is located in St. Johnsbury in the Northeast Kingdom of Vermont. We are a community, not-for-profit, acute care, critical access hospital. NVRH is one of two Vermont hospitals designated as Baby Friendly(TM) by the United Nations. The organization provides primary and preventive care, surgical and specialty services, inpatient and outpatient care and 24-hour, physician-staffed emergency services. Aligned with community partners, NVRH values and invests in efforts to address social conditions to create communities that are well-nourished, well-housed, physically healthy, mentally healthy, and financially secure. NVRH serves the health needs for over 30,000 people in Caledonia and Southern Essex Counties in Vermont and employs nearly 700 dedicated staff.
Northeastern Vermont Regional Hospital © 2020