Childbirth Education Program Starts Back Up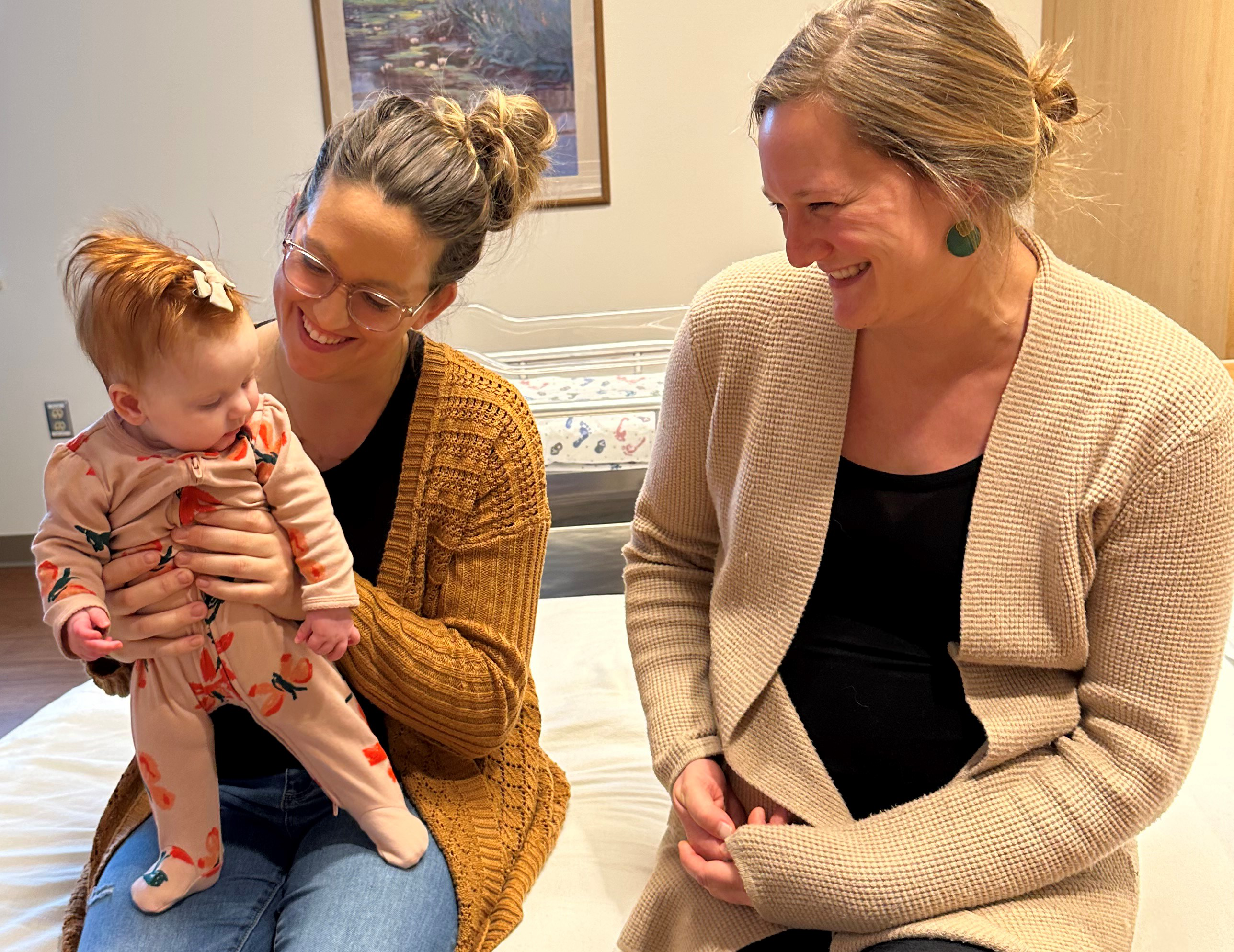 Katie Baker (left) and Diantha Jones from Empowered Birthing will be offering the community free Childbirth Education classes at NVRH starting January 31, 2023.
ST. JOHNSBURY, VT (January 19, 2023) – The Birth Center at Northeastern Vermont Regional Hospital (NVRH) is partnering with local doulas Katie Baker and Diantha Jones from Empowered Birthing to offer the community free Childbirth Education classes.
"The birth of your baby is one of the most important days of your life," Empowered Birthing doula Diantha Jones said. "We believe that the more prepared and knowledgeable you are about the birthing process, the more empowered you will feel when it comes time to meet your baby."
Topics covered include nutrition and self-care, common tests, birth preferences, how to know you're in labor, stages of labor, common labor interventions, comfort measures and pain management, movement in labor, postpartum planning, your hospital stay, feeding your baby and more.
"We are very excited to be able to offer in person Childbirth Education classes once again to families within our community, as we continue to loosen restrictions that were put in place during COVID," NVRH Birth Center Director Laura Emery said.
Class schedule includes Tuesday evenings, 6 p.m. – 8 p.m. for five weeks (healthy snacks & beverages included); Saturday & Sunday, 9 a.m. – 2:30 p.m. (with ½ hour for light breakfast & lunch provided) and a refresher course, Saturday morning, 8 a.m. – Noon (light breakfast & snacks provided).
Interested participants should plan to sign up when they are around six or seven months pregnant. All classes are offered free of charge at NVRH, regardless of where one plans to birth their baby. To find more info, the full schedule and to register, visit empoweredbirthingvt.com.
The Birth Center at NVRH is one of two Vermont hospitals designated as Baby-Friendly by the World Health Organization. In 2018, the space underwent a $2.4 million dollar renovation to enhance the birthing experience and to bring the process of labor, delivery, recovery and postpartum (LRDP) care all into the same room with new LDRP rooms. More than 200 babies were delivered at NVRH last year.