Brian Smith, MD, joins NVRH Surgical Associates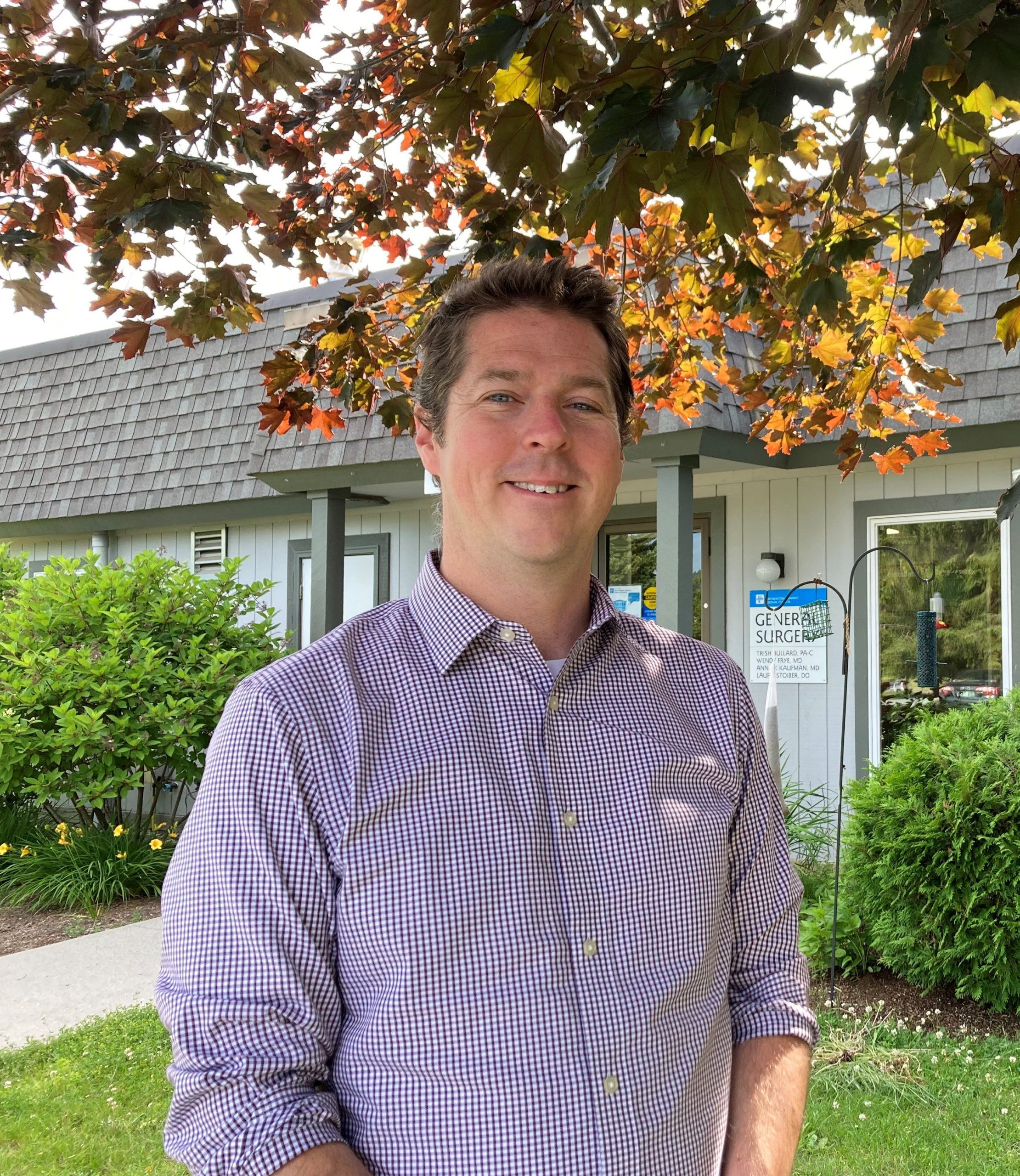 ST. JOHNSBURY, VT (July 20, 2022) – Northeastern Vermont Regional Hospital (NVRH) is excited to announce that Brian Smith, MD, has joined NVRH Surgical Associates as of July 5, 2022.
Before joining NVRH Surgical Associates, Dr. Smith spent much of his life, including his training and career, in the Philadelphia area and has been in practice for almost a decade. Dr. Smith is a graduate of Temple University School of Medicine in Philadelphia, Pennsylvania and is board-certified by the American Board of Surgery with a Certificate of Added Qualifications in Surgical Critical Care.
Since 2013, Dr. Smith has served as Attending Surgeon at the Hospital of the University of Pennsylvania in Philadelphia, and as an active surgeon at both Penn Presbyterian Medical Center and Pennsylvania Hospital. Since 2018, Dr. Smith had also served as Trauma Program Medical Director at Penn Presbyterian Medical Center.
While Dr. Smith and his wife have primarily lived in Philadelphia, they were highly motivated to relocate to the Northeast Kingdom as Vermont is a special place for them, including taking trips here to enjoy outdoor recreation and other pivotal experiences. Dr. Smith has a desire to work with patients in a community where he can focus on health and wellness and develop strong relationships. He was also interested in joining a critical access hospital, such as NVRH, given his fascination with how these health systems support their local communities.
"We moved our family up here to be closer to nature," Smith shared. "However, we also wanted to work and live in a smaller area where we felt we were adding purpose and meaning to the community, both in terms of being good neighbors and citizens, and providing good healthcare and surgical care for the patients and families who live in the Northeast Kingdom," Smith added.   
"Dr. Smith brings with him a vast amount of experience and expertise, making him a wonderful addition to the Surgical Associates team. Not only is he a very qualified provider, but we have already received excellent feedback from patients in regards to Dr. Smith's care and approach," VP of Operations & Medical Practices Laura Newell said. "We are so excited to welcome Dr. Smith to our Surgical Associates group!"
To learn more about NVRH Surgical Associates and other NVRH services, visit NVRH.org.