Audiologist joins North Country Otolaryngology and Audiology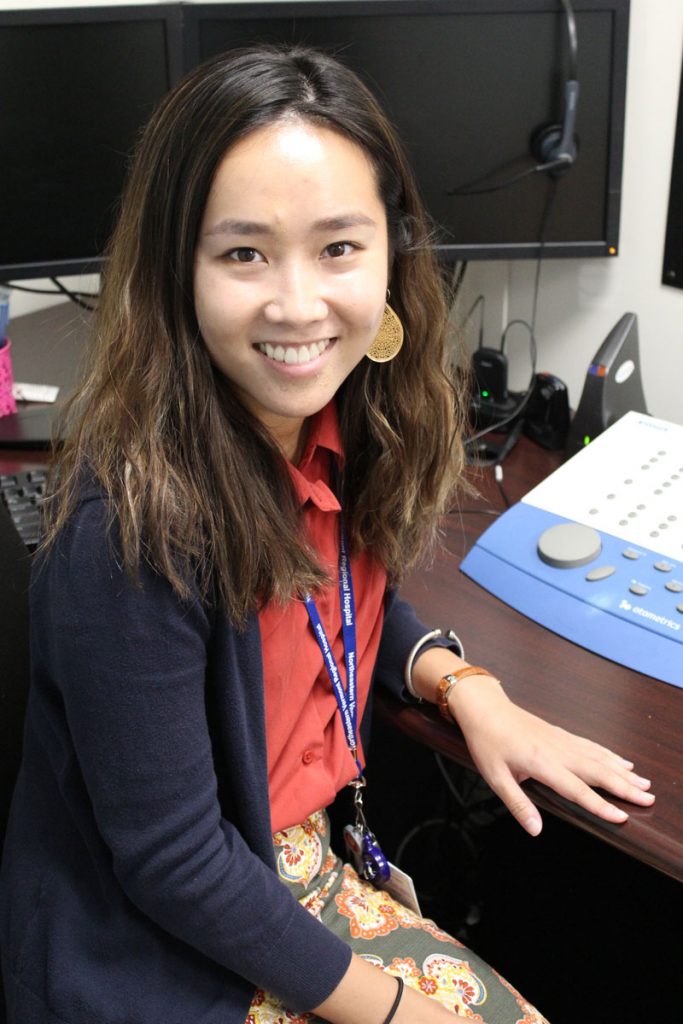 JOHNSBURY, VT (October 5, 2020) – Northeastern Vermont Regional Hospital (NVRH) is pleased to announce that Christie Leung, Au.D, CCC-A has joined North Country Otolaryngology & Audiology.
Dr. Leung was born and raised in Hong Kong and moved to New York City in 2011.  After earning her doctorate in audiology from the City University of New York, she moved to Pennsylvania for a change of scenery. She now looks forward to serving patients in the Northeast Kingdom and northern New Hampshire.
Audiologists are healthcare professionals who evaluate, diagnose, treat, and manage hearing loss.  Hearing loss is invisible and often neglected, and can impact your ability to communicate and socialize well with friends and family.  Leung works directly with Otolaryngology – also known as Ears, Nose, and Throat – and Licensed Hearing Instrument Specialist Julie Hall to assess hearing loss and recommend options to improve hearing.
"We are so excited to welcome Christie to the practice!  She brings with her a wealth of expertise.  We look forward to an expansion of services that, with the help of Julie, she will be able to provide to our community," said Laura Newell, Vice President Medical Practices at NVRH.
Audiology services at NVRH help you hear better, so you can live better. The NVRH team provide adults and children with personalized diagnostic and hearing evaluation options. Services include hearing screenings and education, hearing aid consultations and counseling, hearing aid fittings, maintenance, and repairs, custom hearing protection, and purchase hearing aids and supplies.
Leung looks forward to exploring the region and perhaps taking up snowboarding this winter. "This is the perfect career choice for me," says Leung.  "Every day I get to see the big smiles on my patients' faces.  I can't wait to add my expertise in diagnostic and rehabilitative audiology health care and promote healthy hearing in this community.
Northeastern Vermont Regional Hospital © 2020