New Exhibit 4:00 AM Passion in the Gray Gallery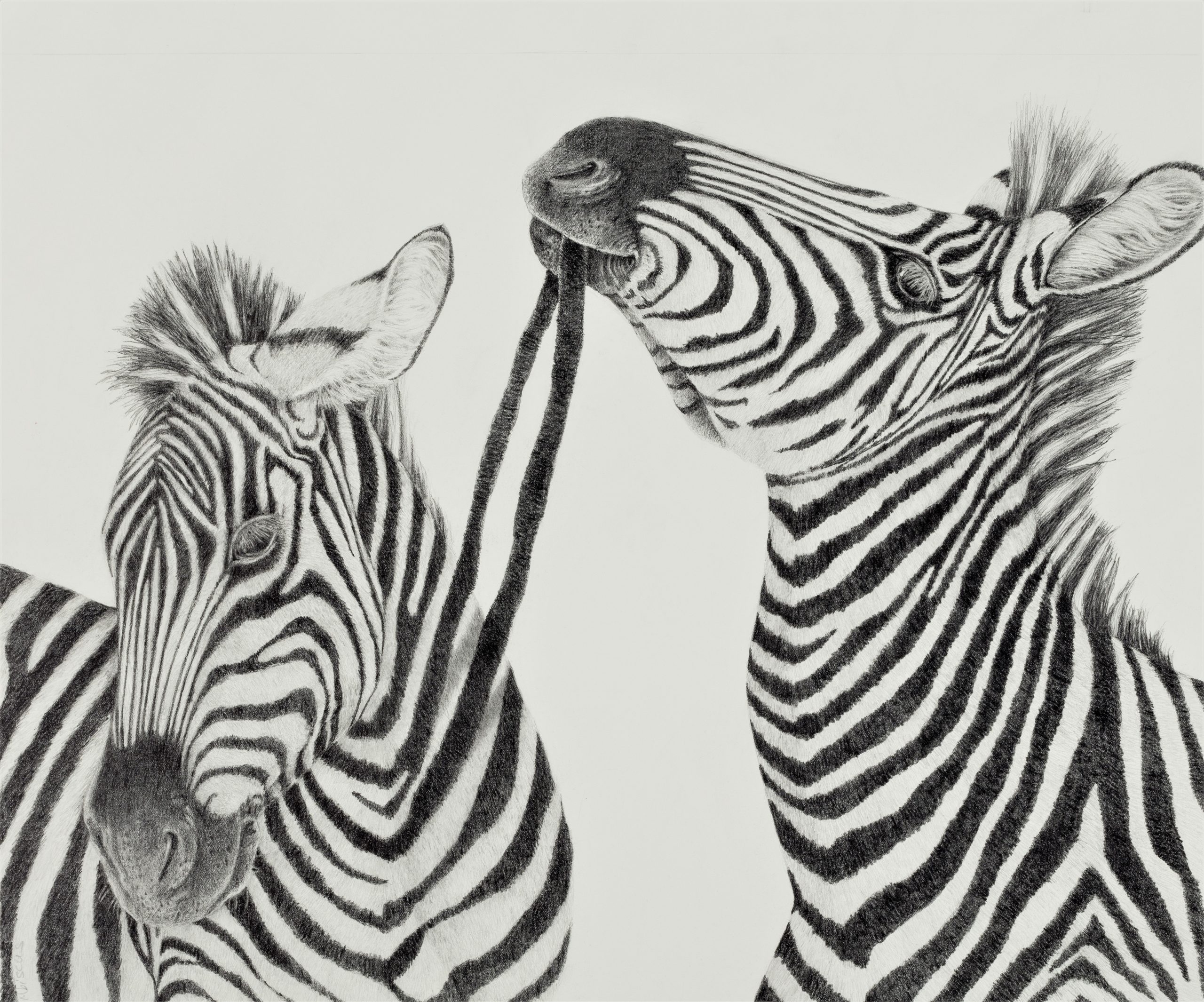 ST. JOHNSBURY, VT (July 3, 2023) – The Charles M. and Hanna H. Gray Gallery at Northeastern Vermont Regional Hospital (NVRH) is pleased to announce "4:00 AM Passion," a new display by Robin Wimbiscus. The exhibit, which opened June 29, will run until August 28, 2023.
Wimbiscus, who was the recipient of the 2018 Outstanding Professional Performance Award by the Council for Children with Behavioral Disorders, has taught visual art for over twenty years in therapeutic high schools throughout Vermont. She is currently the Assistant Director and an art teacher at the Arlington School in St Johnsbury.
"I love the stillness of the early morning," Wimbiscus said. "During COVID I created pieces that made me and my grandchildren, Max and Bailey, laugh… The graphite pieces and the oil paintings of driftwood are challenging, meditative, and escape time. However, the commissioned Pet Portraits seem to be the most personal. I greet each pet, every morning by name and we begin our unspoken conversations. Each drawing takes several weeks to create, and I always feel blessed with the time I was able to spend on them."
Wimbiscus has won several fine art competitions and  published two books: Somewhere in the Garden, a children's alphabet book, and Understanding the Meaning of Color, a comprehensive dictionary of the meaning of color, and a guide for using the Intuitive Art Method. She has also created illustrations for such publications as Chelsea Green, Organic Gardener and Mother Earth News.  She continues to offer social/ emotional and trauma-informed practices to educators, families, and communities.
The Charles M. and Hanna H. Gray Gallery is located on the hospital's main floor. The exhibit will be on display until August 28, 2023. All exhibited art is for sale and a portion of the proceeds benefit the NVRH ARTs program. For more information, please contact Art Gallery Curator Jennifer Layn at j.layn@nvrh.org or 802-748-7313.