Volunteers Return to NVRH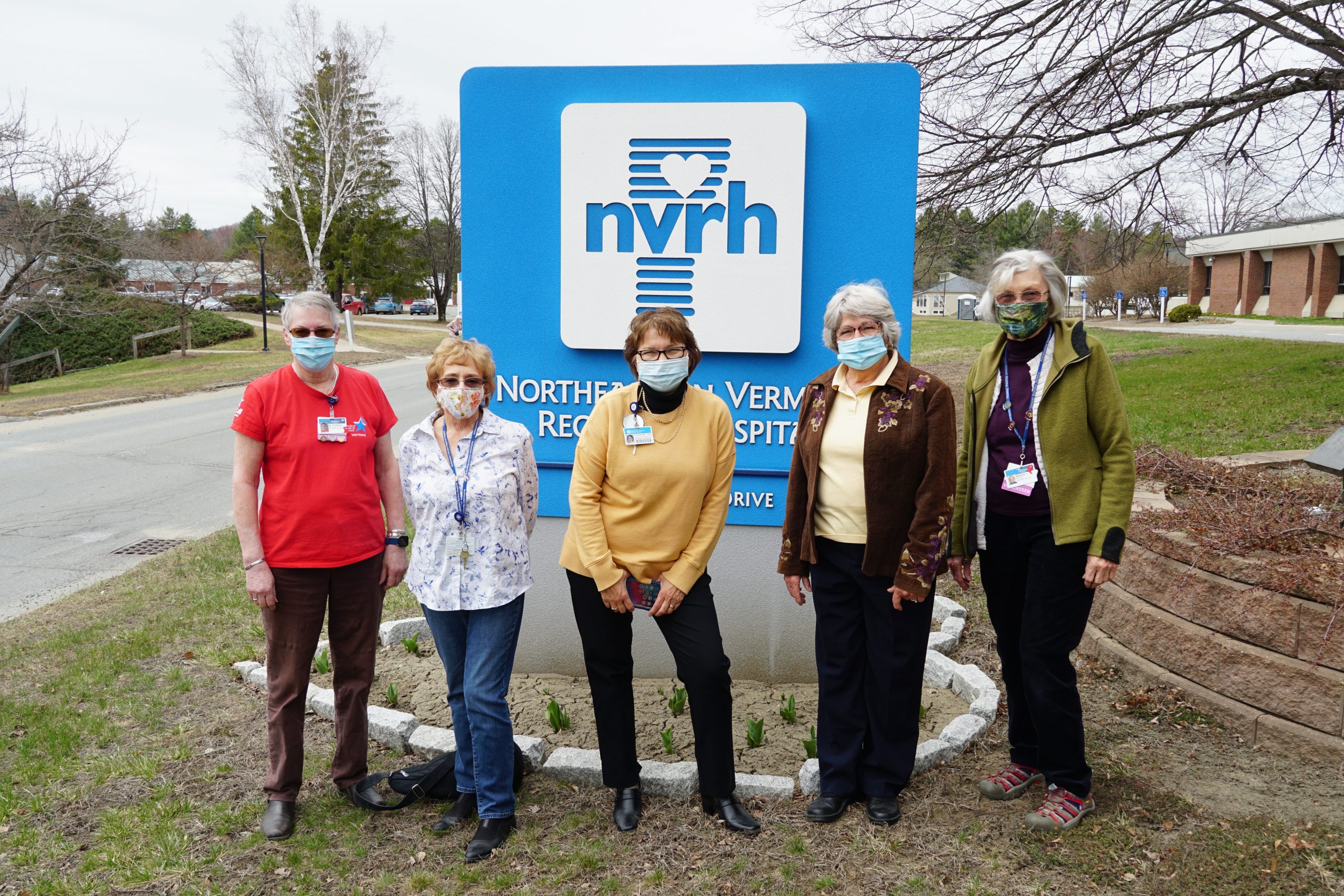 ST. JOHNSBURY, VT (April 14, 2021) – Fully vaccinated volunteers Mildred LaBeur, Laurel St. James-Long, Dyanna Thresher and NVRH Auxiliary President Lorraine Matteis returned to Northeastern Vermont Regional Hospital (NVRH) for a brief re-entry orientation on Tuesday, April 13.
NVRH had paused its volunteer services during the COVID-19 pandemic. Despite the pandemic, LaBeur and Thresher continued to serve NVRH as patient escorts at Corner Medical through the Medical Reserve Corps (MRC).
Gov. Phil Scott updated his guidance to allow fully vaccinated volunteers back into hospitals in March 2021. Although they were briefed on new policies and protocols, these four volunteers are not new to NVRH: LaBeur has been volunteering for five years, St. James-Long for 10 years, Thresher for 12 years and Matteis for five. They will be escorting patient, and assisting with the gift shop and support services.
Northeastern Vermont Regional Hospital © 2020