The Gray Gallery Welcomes Local Watercolor Artist Carol Williams Mason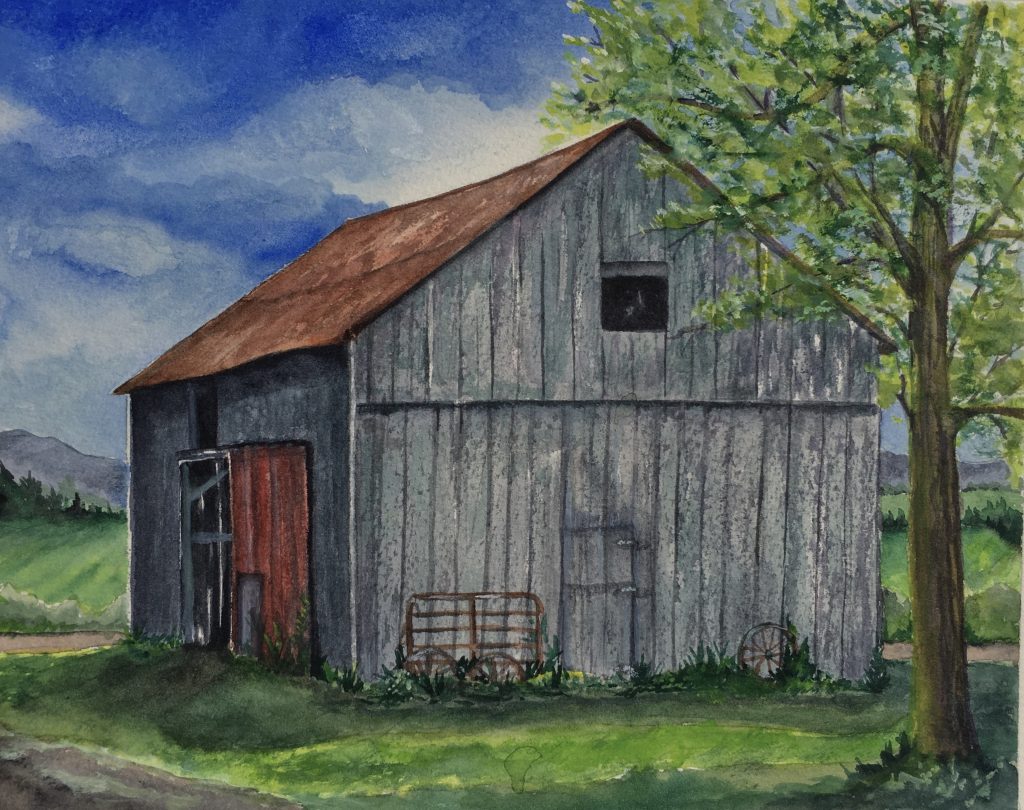 View the exhibit at your next healthcare appointment and on the NVRH Art Gallery webpage
ST. JOHNSBURY, VT (September 11, 2020) – The Charles M. and Hanna H. Gray Gallery at Northeastern Vermont Regional Hospital (NVRH) is pleased to announce "Vermont's Many Seasons," a new display by artist Carol Williams Mason. The exhibit, which opens September 14, will run until November 5, 2020.
From as early as she can remember, Mason has loved art. She studied art at Johnson State College, now Northern Vermont University (NVU) – Johnson, and it was there she also discovered her passion for art education. She graduated from NVU – Lyndon with endorsements in both classroom teaching and art education and then worked as an art teacher in the Northeast Kingdom for 29 years. 24 of those years have been at the Burke Town School, where she has had the pleasure of inspiring many young artists.
"Teaching art has been a creative journey for me," Mason said. "I have fallen in love with many mediums over the years, but have always come back to my passion for watercolors and acrylic paintings."
Inspired greatly by Vermont painters and artists, Mason has always been drawn to the work of local artists Larry Golden, Mary Simpson, Ken Leslie and Kay Maynard.
"With my favorite color being green, the palette of nature is irresistible," Mason said. "The time of day and weather of the moment makes a big difference on every landscape. The shadows, silhouettes, and actual colors look different hour by hour. I could probably paint the same scene a hundred different ways."
Mason's love of nature and barns comes directly from her parents. When she was young, her parents encouraged her to go outside. She also used to go with her father, who transported milk in a milk truck, to visit the farms. In college, she photographed old barns and painted barn landscapes. After school, she attended workshops on the history of barns with her dad.
"I watched so many farms be reclaimed to nature, and I feel by painting their portrait, it honors their importance in our local history," Mason said. "My goal is to preserve the image and stories behind these magnificent buildings through art."
The Charles M. and Hanna H. Gray Gallery is located on the hospital's main floor. The exhibit will be on display until November 5, 2020. Due to COVID-19, please visit the exhibit in person only when you have a healthcare appointment at the hospital. You may also view photos of the exhibit on the Charles M. and Hanna H. Gray Gallery webpage.
A portion of the proceeds benefit the NVRH ARTs program. For more information, please contact Associate Director of Philanthropy and Art Gallery Curator Jennifer Layn at j.layn@nvrh.org or 802-748-7313.
Northeastern Vermont Regional Hospital © 2020