Hannah Johnson, OPTA
Northern Physical Therapy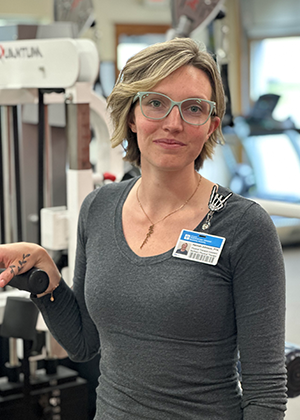 Northern Physical Therapy
569 Main Street
Lyndonville, Vermont 05851

Hannah grew up in the NEK as an athlete and spent lots of time on a field or in a gym. After high school she left home to further her education and ultimately decided to return home. She attended a PTA program in Claremont, NH and started working at NPT after graduating.
She spent lots of time in Physical Therapy growing up and always thought it would be a fun field to work in. To her, the coolest part of working at NPT is that she gets to work with some of the people that treated her growing up.
She enjoys mountain biking, softball, gardening, and spending time with her family. She tolerates winter sports, but prefers to sit inside and watch the snow from the couch with a blanket and her dogs.