Orthopaedic surgeon Jeremy Korsh, MD joins NVRH Four Seasons Orthopaedics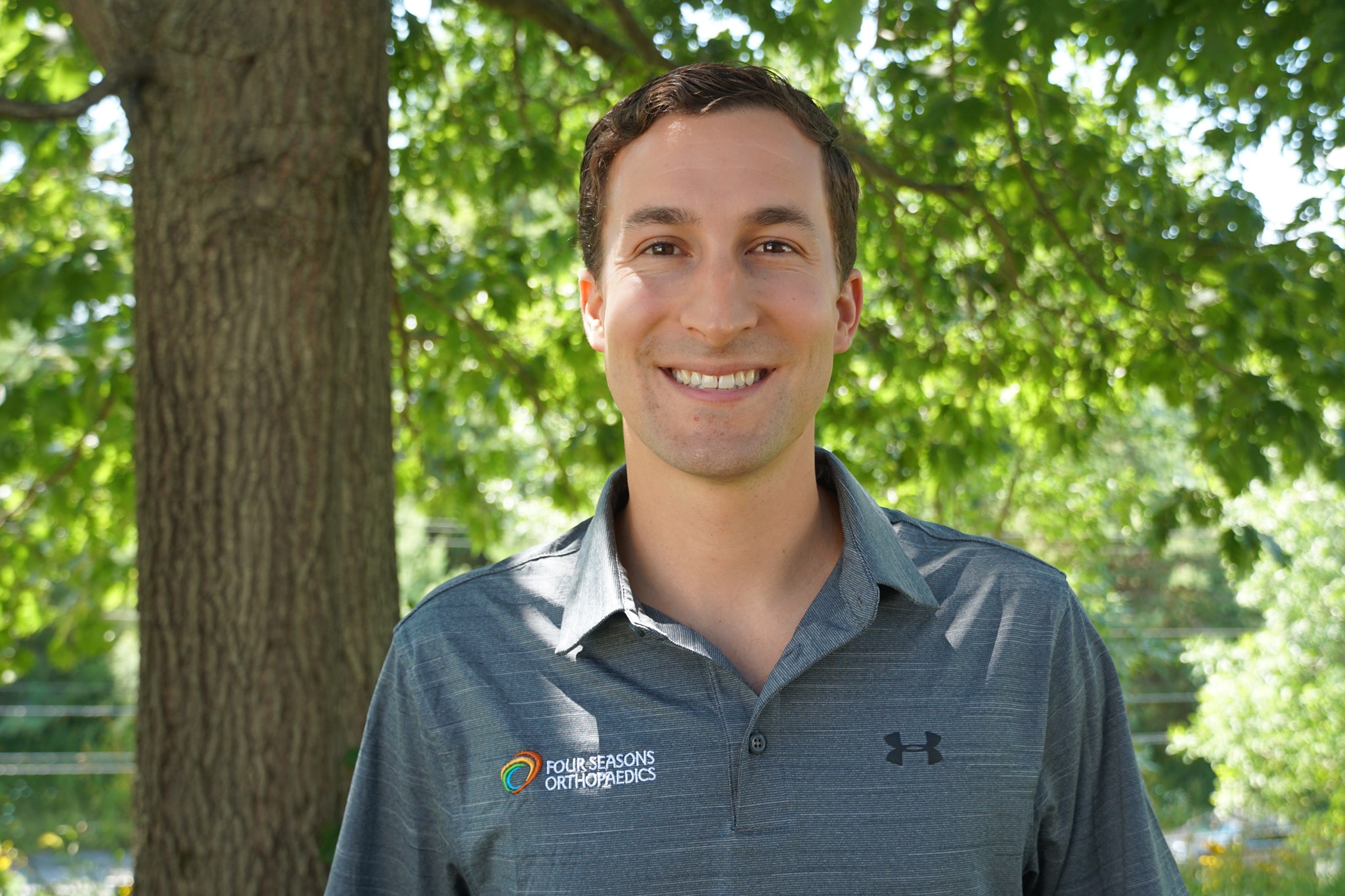 ST. JOHNSBURY, Vt. (September 13, 2019) – Northeastern Vermont Regional Hospital (NVRH) is excited to announce that Orthopaedic Surgeon Jeremy Korsh, MD has joined NVRH Four Seasons Orthopaedics as of September 1, 2019.
Dr. Jeremy Korsh is a fellowship-trained orthopeadic surgeon with an interest in sports medicine. Korsh attended Middlebury College, where he received his B.A. in Psychology, and the University of Vermont, where he earned his medical degree. He completed his orthopaedic surgery residency at Rutgers-Robert Wood Johnson Medical School in 2018.
Korsh received fellowship training in Sports Medicine at the Taos Orthopaedic Institute and continues to care for elite athletes as a member of the U.S. Ski Team medical pool.
"I'm very excited to bring my training and experience with all kinds of athletes and active people to this area," Korsh said. "My expertise in sports medicine will complement the already top-level care here at Four Seasons Orthopaedics." 
Korsh specializes in minimally-invasive arthroscopic surgery of the shoulder, hip and knee. He treats patients with rotator cuff tears, labral tears, shoulder instability, ACL ruptures, complex knee ligamentous injuries, meniscus tears, patellar dislocations, and cartilage injuries. He also treats patients with shoulder arthritis and performs shoulder replacement surgery.
"What makes having Dr. Korsh here at NVRH so special, is that in addition to the general Orthopaedic care he provides, he can also really connect with athletes who have individualized needs," VP of Medical Practices Laura Newell said. "He'll get you back to the life you enjoy living, whether that means hitting the trails or playing with your grandkids."
To schedule an appointment, call Four Seasons Orthopaedic at 802-748-5361.
Northeastern Vermont Regional Hospital © 2020