NVRH Welcomes New CFO, Andre Bissonnette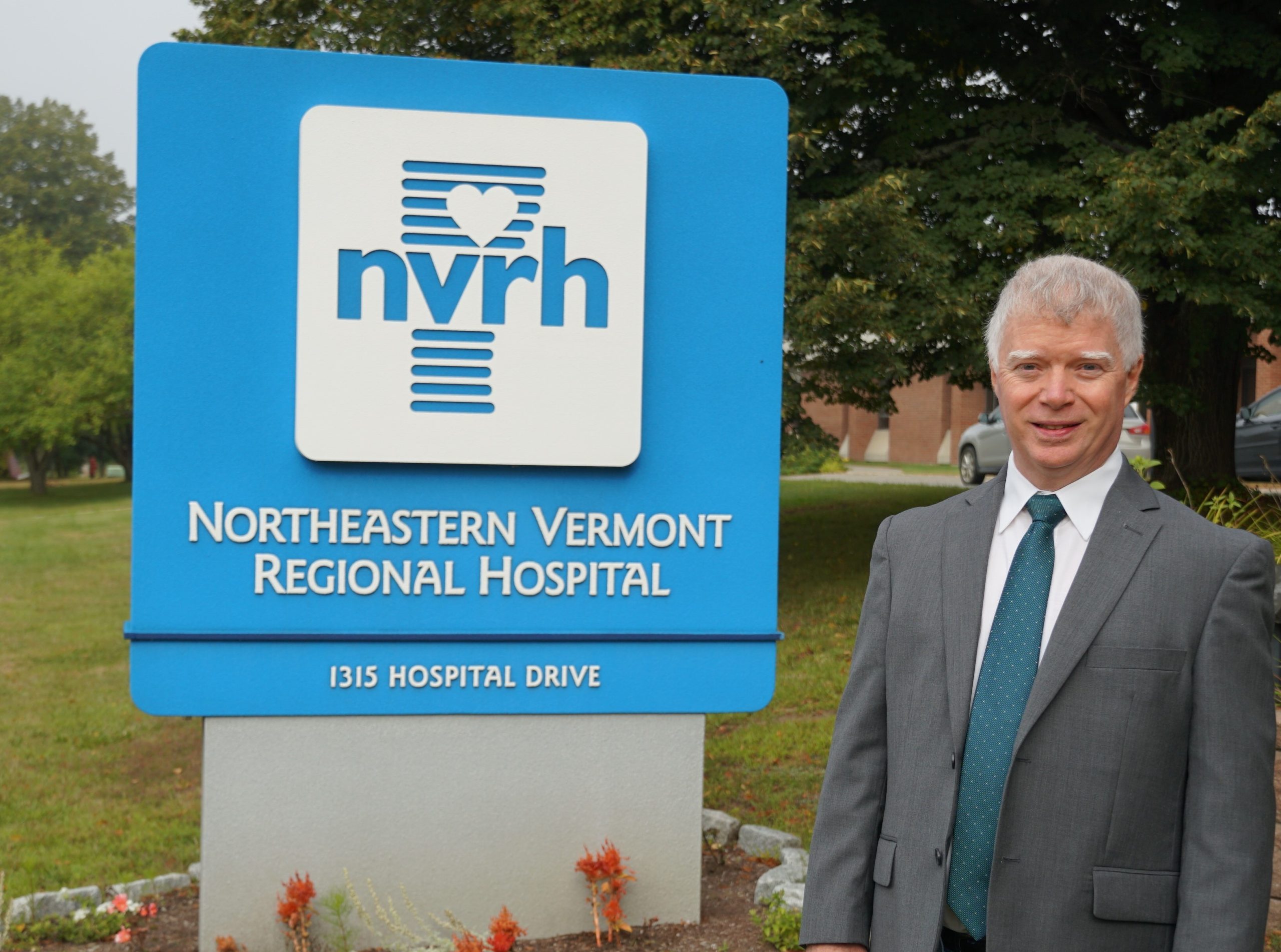 ST. JOHNSBURY, VT (September 7, 2022) – Northeastern Vermont Regional Hospital (NVRH) is excited to welcome Andre Bissonnette as the new Chief Financial Officer (CFO), replacing long-time CFO, Bob Hersey. Andre joined NVRH on July 17, 2022.
Andre has been a life-long Vermont resident, having grown up in Milton and then residing in Derby for the last 15 years. Before joining NVRH, Andre had been CFO at Brattleboro Memorial Hospital, and prior to that, had a 12-year stint at North Country Hospital in Newport. Before his various CFO appointments, Andre worked at Fletcher Allen, now UVM Medical Center, for nearly a decade in financial positions, exiting as the Financial Administrator.
Andre earned his Bachelor of Arts degree in Accounting from Saint Michael's College and then went on to earn his Master's in Business Administration with a Graduate Certificate in Health Care Administration from Champlain College in 2017. Andre is well established in Vermont having professional and civic affiliations locally, statewide, and nationally, including the Healthcare Finance Management Association, OneCare Vermont ACO as a finance committee member, and resides on the Newport City Water Committee and Chamber of Commerce.
"I chose NVRH because I was familiar with some of the people who worked here and it has a great reputation. It also gave me the opportunity to move back north where we still had our home in Derby, VT," shared Bissonnette. "I hope to be able to make a difference at NVRH, for the employees who work here and the patients that we serve."
Andre resides in Derby with his wife of 25 years, Anne, and their three children- Alissa who resides in Georgia; Ian who is a senior at Bishops University; and Amanda who is a sophomore at University of Maine-Orono. Andre enjoys the vast outdoor recreation opportunities within the Northeast Kingdom, such as golfing, fishing, hunting, skiing and snowmobiling, as well as playing hockey.
"We are fortunate to have Andre here at NVRH, replacing now retired CFO Bob Hersey," shared CEO Shawn Tester. "Andre brings 14 years of experience working in Vermont's unique regulatory environment as a financial leader, which brings tremendous value as we navigate this transition and in the years ahead."
"I am looking forward to getting back to the Kingdom, contributing to the organization as a senior financial leader and becoming part of the team at NVRH," added Bissonnette.
To learn more about NVRH, visit NVRH.org.