Northeastern Vermont Regional Hospital Welcomes Two New Babies on its 50th Anniversary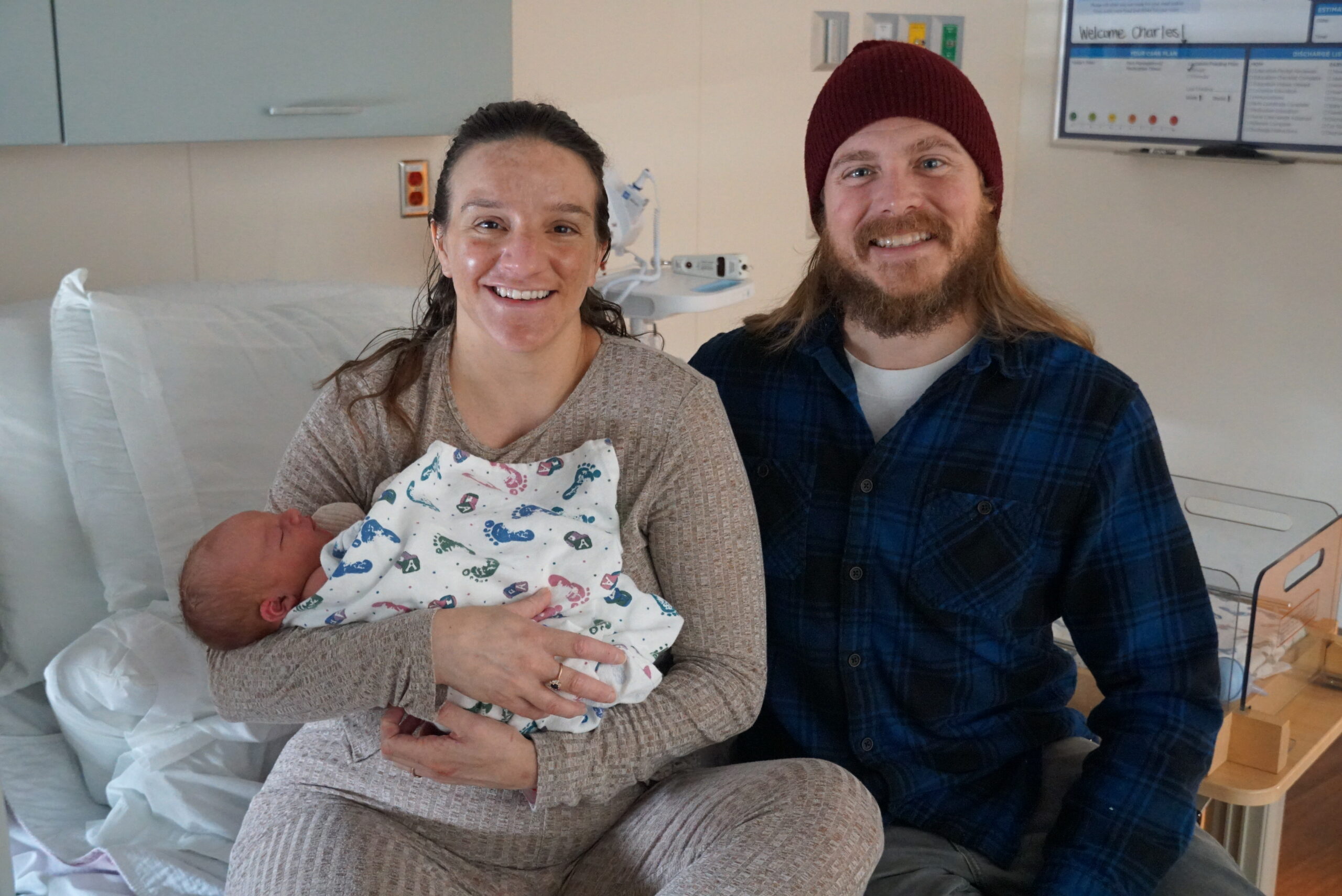 Northeastern Vermont Regional Hospital (NVRH) welcomed two babies, a boy and a girl, on February 14, 2022, which also marked the hospital's 50th Anniversary and Valentine's Day!
Parents Robert Stafford and Scarlett Moberly of Littleton, NH welcomed their healthy baby boy, Charles Moberly Stafford, at 3:39 PM weighing 7 pounds, 4 ounces and 20 inches long. Certified Nurse Midwife, Jade Kaplan, supported the delivery on this momentous day. 
Scarlett Moberly shared her long-standing history of being a patient at NVRH from pediatrics to welcoming her own child. Scarlett chuckled and said she had been a patient of St. Johnsbury Pediatrics until she turned 21 years of age when her pediatrician told her it may be time to transfer to another office due to her age. She then transitioned to NVRH's Women's Wellness Center, and when she found out she was expecting, she knew The Birth Center at NVRH was the place for her.
Both parents were overjoyed and expressed their appreciation for the excellent care and treatment they have received from not only the staff members of the Birth Center but those of Food Service as well. They shared that everyone had been great, going above and beyond, and that the suite was amazing.
The Birth Center at NVRH is one of two Vermont hospitals designated as Baby-Friendly by the World Health Organization. In 2018, the space underwent a $2.4 million dollar renovation to enhance the birthing experience and to bring the process of labor, delivery, recovery and postpartum (LRDP) care all into the same room with new LDRP rooms. Learn more about The Birth Center at NVRH at nvrh.org/birth-center.
Northeastern Vermont Regional Hospital © 2020