Medical Coverage Changes at the Pines Rehab and Health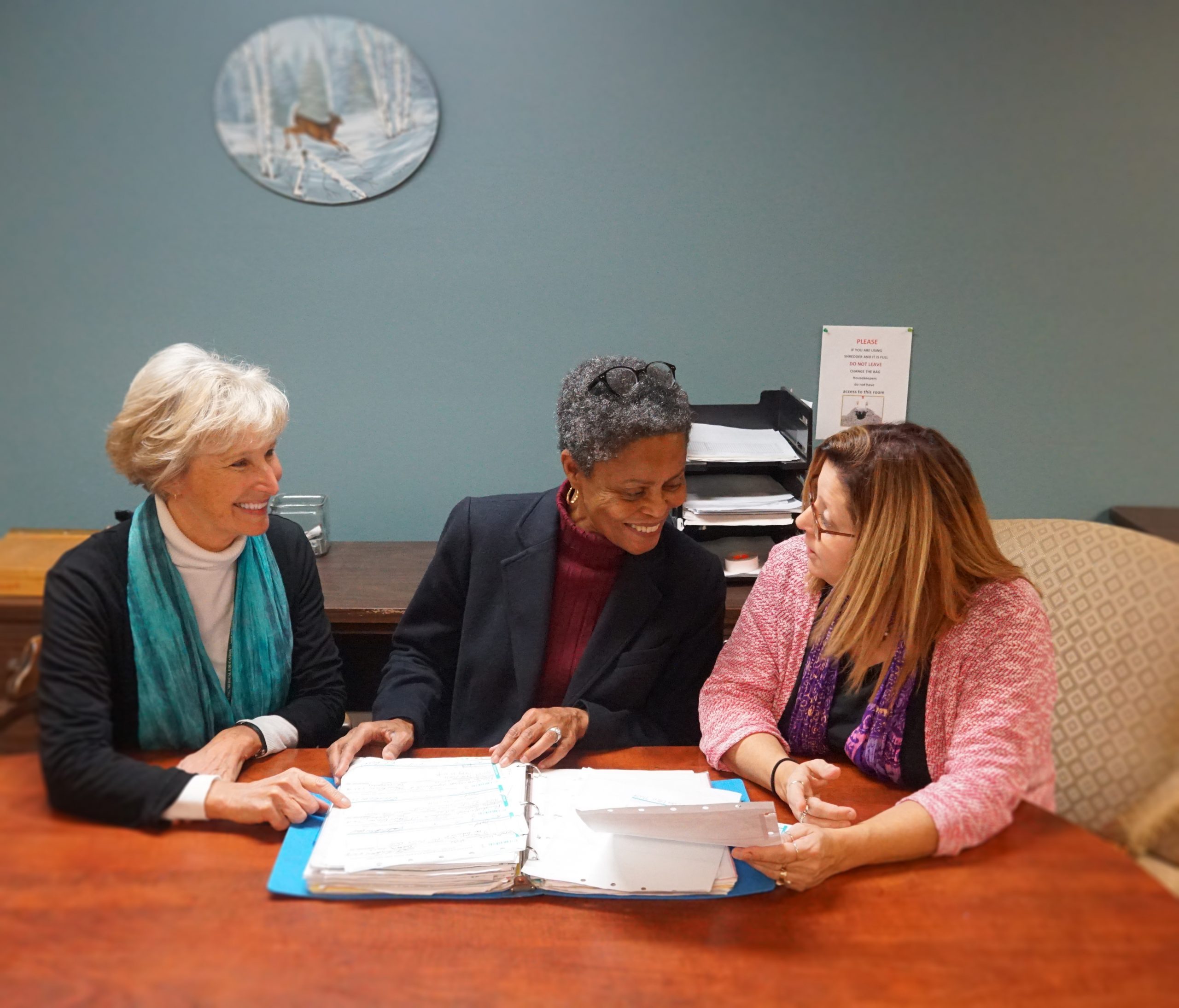 After 40 years, NVRH Corner Medical transitions care over to new medical director
As of January 1, 2020, the position of medical director at the Pines Rehab and Health has transitioned from Corner Medical-based providers Joyce Dobbertin, MD, DC; Tom Broderick, MD; Mitchel Sullivan, MD and John Scott, MD to Delores Burroughs-Biron, MSN, MD and Kate Guilmain GNP- BC. Burroughs-Biron and Guilmain will be on-site every week, offering residents and their families more availability and scheduling flexibility.
The relationship between Corner Medical and the Pines started with Corner Medical providers John Elliott, MD and Tim Thompson, MD approximately 40 years ago. Nurses and staff at Corner Medical also helped with patient care, from communicating important instructions to connecting Pines residents with providers. In the past, Corner Medical providers visited residents in the morning, and if necessary, after-hours and in the evening. However, Burroughs-Biron and Guilmain will spend more time on-site during the day.
"It's time to have dedicated people at the Pines for more hours during the day, much like an on-site hospitalist," Dobbertin said. "In the past, doctors used to see patients before and after their clinic hours. That meant families had to come in early in the morning or they had to arrange another time to meet with the doctors. Now, residents can be seen at different times during the day and family members can get their questions answered and feel better about the care of their loved ones."
Burroughs-Biron, who goes by Dr. Dee, works per diem for Northern Counties Health Care. A Board Certified Family Medicine doctor with a master's degree in nursing and specialization in gerontology, she has worked at different health and long-term care facilities throughout the state.
"It's a humbling experience to take on the medical director role after Corner Medical has been here for 40 years," Burroughs-Biron said. "Dr. Dobbertin has been here for 18 years, which means I have some pretty big shoes to fill. But we've been working together to make this a smooth transition."
Kate Guilmain, a geriatric nurse practitioner, has worked in primary care at the Veterans Affairs in White River, VT for several years. She has also worked for the Ray of Hope, a voluntary adult behavioral health program in Woodsville, NH.
"This has always been what I wanted to do," Guilmain said. "Being a part of the Pines community allows me to have real relationships with the people I am taking care of."
"The nature of healthcare is changing, and our patients both in the hospital and in long-term care facilities are becoming more complex," NVRH CEO Shawn Tester said. "Long-term care facilities like the Pines are getting people who would ordinarily have spent more time in the hospital post-surgery or recovery from an acute illness. Now these individuals are going to places like the Pines, and it requires a lot more attention and time from providers and healthcare staff."
Burroughs-Biron acknowledges that it takes a holistic approach to best care for the Pines residents. She hopes to continue to utilize Dobbertin's expertise in palliative care and to consult with Dobbertin when it comes to complex cases regarding end-of-life discussions.
"Because the Pines is part of the healthcare community, it's really important that we maintain a collaborative effort with the community, families, emergency rooms and the hospitals," Burroughs-Biron said.
Dobbertin and Burroughs-Biron will continue to communicate throughout the transition. Dobbertin is not retiring, and instead is looking forward to spending more time on her office practice at Corner Medical and her palliative and hospice patients. She will continue to be the primary provider for most of the Pines' assisted living patients.
"Two heads are better than one, Dobbertin said. "Dr. Dee and I have previously worked together, and patients benefit from our collaboration. I'm really looking forward to this transition and I know the Pines community is in good hands."
The Pines also recently welcomed a new administrator, Chad Dingman, and new director of nursing, Pam Byam, RN. Both Dingman and Byam bring years of long-term care experience and new energy to the Pines. Byam and Dingman have forged a working relationship that will support the Pines as the facility continues to attract new staff, meet resident needs and become a leader in the long-term care community.
Northeastern Vermont Regional Hospital © 2020