Licensed Hearing Instrument Specialist joins North Country Otolaryngology and Audiology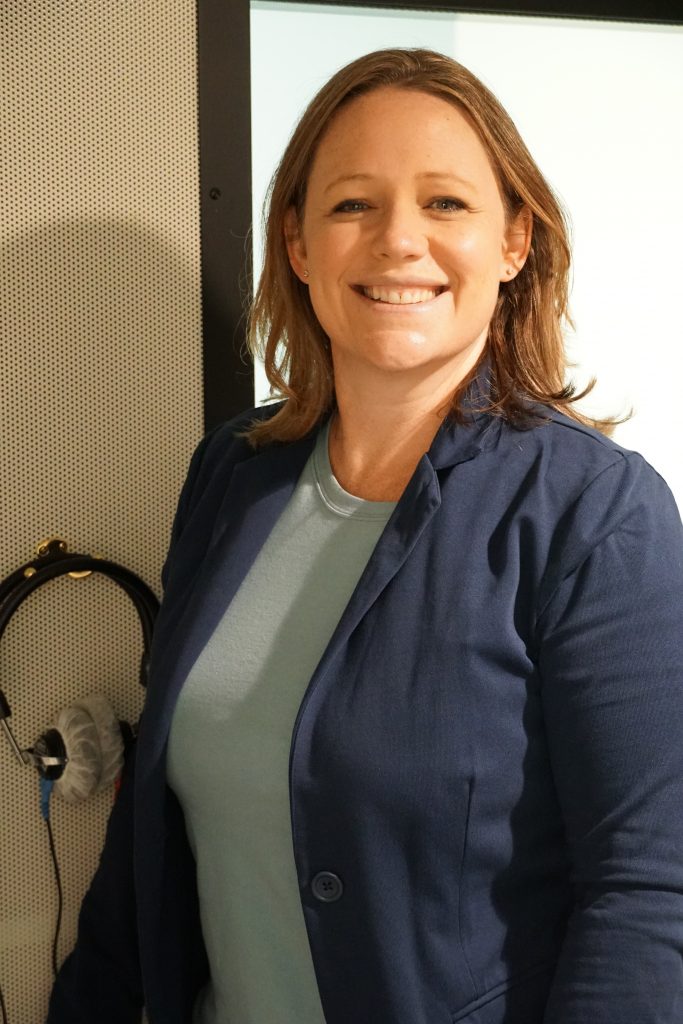 ST. JOHNSBURY, VT (July 10, 2020) – Northeastern Vermont Regional Hospital is pleased to announce that Licensed Hearing Instrument Specialist Julie Hall has joined North Country Otolaryngology & Audiology.
Julie Hall developed an interest in audiology while working in the audiology department at Littleton Regional Healthcare over the last 10 years. Her hands-on training alongside an audiologist ultimately led her to go back to school to become licensed to dispense hearing aids. She holds a certificate in hearing instrument science from Ozark Technical Community College and anticipates completing her associate of science degree in November. She has also worked as the Operations Manager at East Haven Veterinary.
From the moment she started working in the audiology field, Hall knew it was her passion.
"I absolutely love working with people and helping them hear and ultimately making their lives better in any way I can," Hall says. "Working with my patients is very rewarding and I'm very excited to begin helping people in the NEK and surrounding areas."
Julie Hall was born in Zimbabwe and grew up in South Africa, moving to the United States 20 years ago. Hall currently lives in Concord, VT with her husband Jake, three children, three cats, one dog and 12 chickens. Her other passions include cats. Her family volunteers for the Kingdom Animal Shelter as a foster family, where she and her family socializes, plays with and loves kittens before they are adopted out.
Hall works directly with Otolaryngology – also known as Ears, Nose, and Throat – to perform testing. She sees her own patients for Hearing Aid purchases and support as well. She is looking forward to developing her own panel of patients and helping to increase services and access in the practice.
"We are so excited to welcome Julie to our team at North Country Otolaryngology & Audiology," VP Medical Practices Laura Newell said. "With her expertise, we are now able to offer several extremely valuable services to our community."
Audiology services at NVRH help you hear better, so you can live better. The NVRH team provide adults and children with personalized diagnostic and hearing evaluation options. Services include hearing screenings and education, hearing aid consultations and counseling, hearing aid fittings, maintenance, and repairs, custom hearing protection, and purchase hearing aids and supplies.
Northeastern Vermont Regional Hospital © 2020