Jane Arthur Is Elected NVRH Board Chair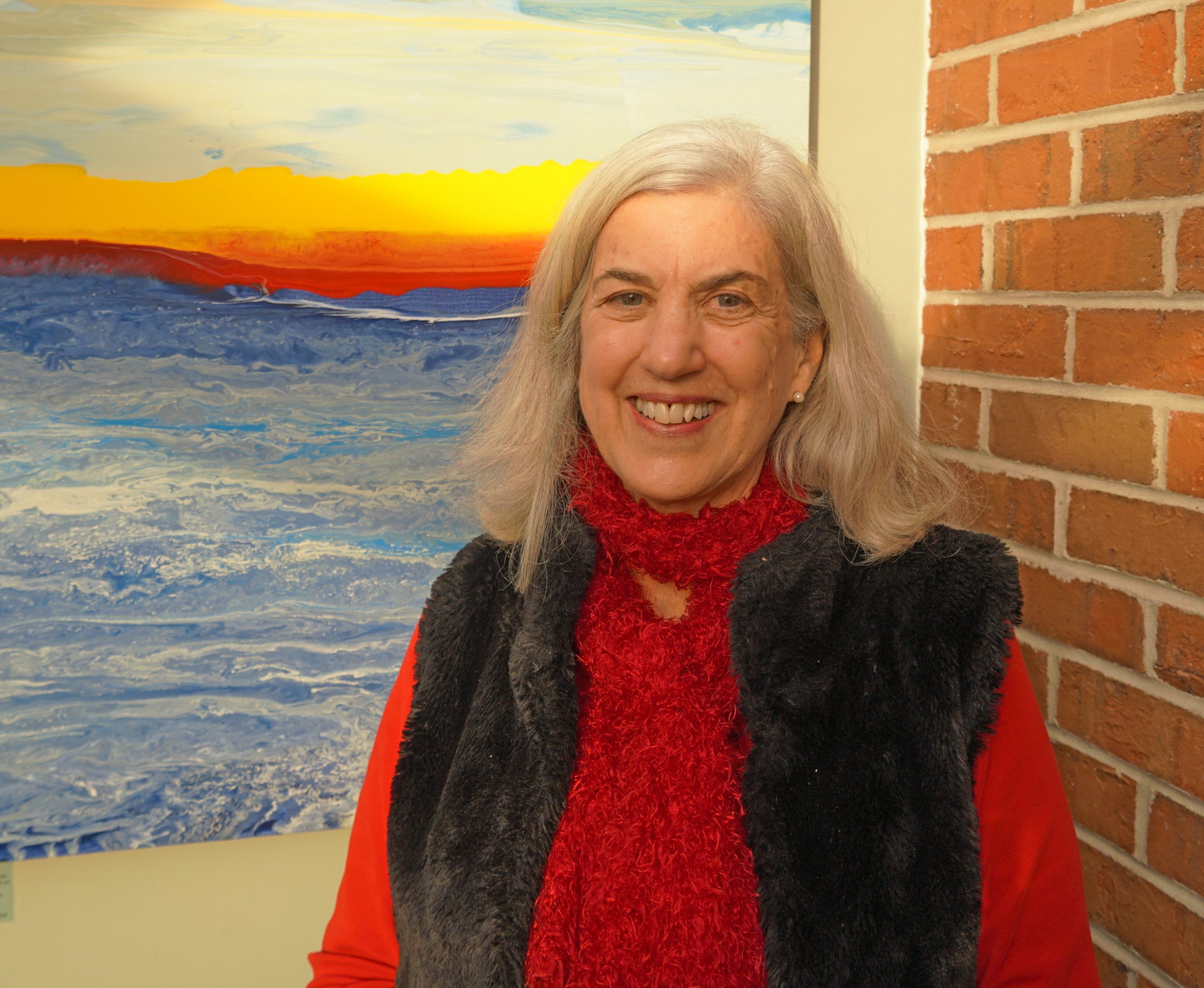 Jane Arthur, who has served on the NVRH Board for six years, was elected NVRH Board Chair during the organization's annual meeting on Tuesday, December 3. The Board Chair, which serves as the first point of contact for the Board of Trustees, is responsible for ensuring that the Board's objectives are met and that all members are participating in the shared governance of the hospital.
Arthur grew up in San Diego, California and was trained as a nurse and as a lawyer. She originally came to Vermont to attend a program at Karmê Chöling, a Shambhala meditation center located in Barnet, Vermont. After some time spent in Colorado, Arthur returned to Vermont and became the director of Karmê Chöling in 2006.
"That was the moment when I knew this was home," Arthur said. "I've lived a lot of places, I've lived overseas, spent a lot of time in the D.C. area, but I made an informed choice to put roots down here."
The value of community is not a new concept for Arthur. She started engaging with the local community through the Rotary. There she met a lot of people, including Jim Flynn, NVRH's Development Director at the time, who pulled her on as an NVRH Corporator. Corporators are community members nominated by the NVRH Board. They represent the diverse communities and people served by NVRH and offer perspective on the implementation of the hospital's mission, services, policies and programs.
Effective healthcare goes beyond addressing an isolated physical ailment; it takes into account an individual's environment, food access and social connectivity. Hence, NVRH relies on the diversity and the community connectedness of its Board to implement its mission and uphold its values. And drawing people together and integrating as well as elevating their voices, as individuals and as a collective force is something Arthur truly cares about.
"When you're a member of the Board, you have the ability to influence the conversation," Arthur said. "When you're the Board Chair, your job is to facilitate everyone else's ability to contribute to the conversation. And I love that. I love being able to invite other people's voices into the conversation."
Arthur is looking forward to working with NVRH CEO Shawn Tester as well as the rest of the senior leadership team. Because the hospital is financially stable, Arthur believes that the Board as well as the leadership team is in a position to continue to foster creativity and innovation.
"We're talking about expanding the Emergency Department, we're talking about convenient care and we're looking ahead to how we can continue to meet our communities' needs," Tester said. "It's an exciting time for NVRH, and we're really lucky to have Jane joining the team as Board Chair."
Arthur has traveled extensively and attributes her attention to the impact and importance of culture to her time living on the island of Saipan in the Pacific Ocean. She currently resides in Danville with her partner, John McClung, a psychiatric nurse, and their two cats.
Northeastern Vermont Regional Hospital © 2020