Local Girl Scout Donates Knitted Hats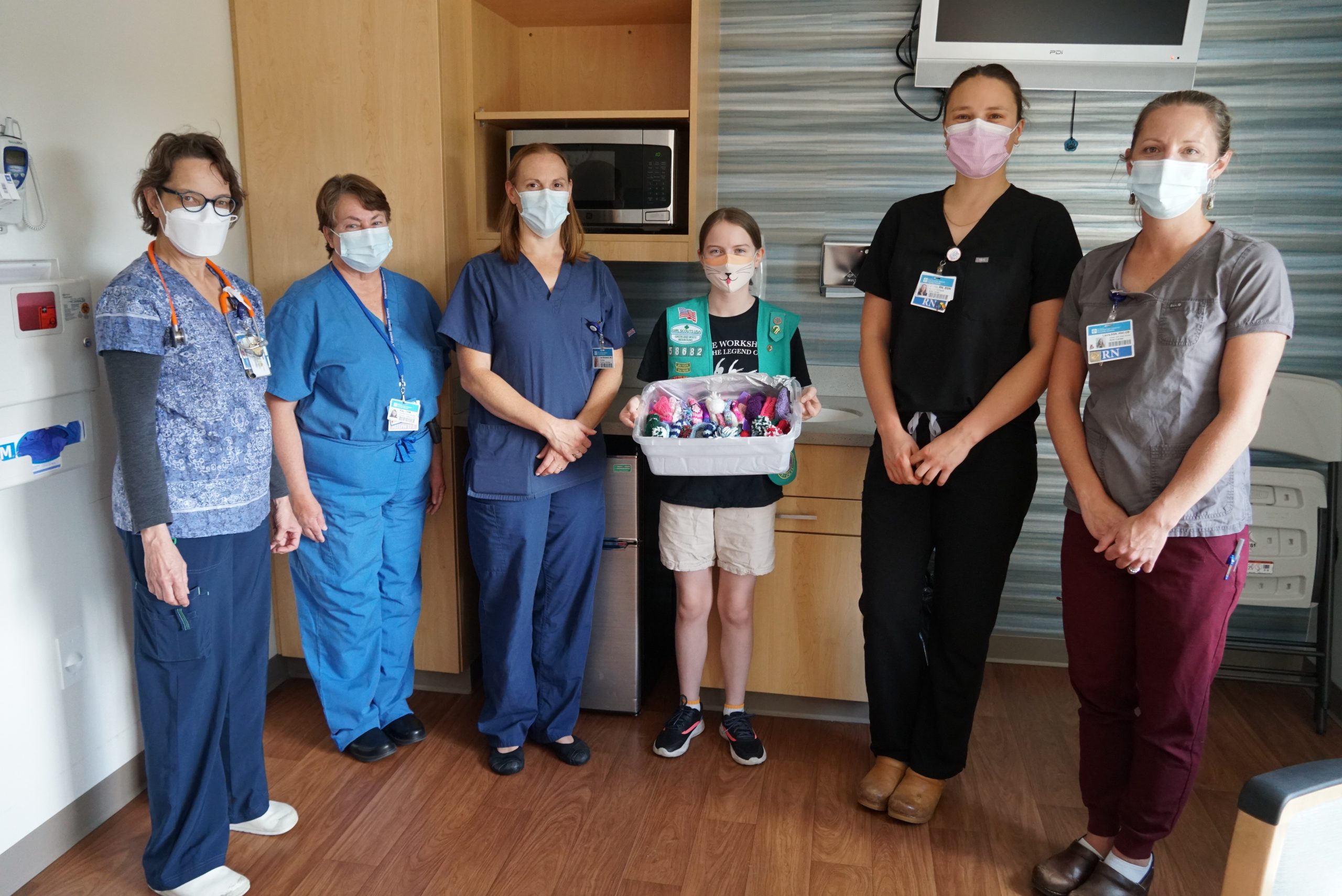 NVRH Birth Center Director Laura Emery gave a tour of the Birth Center as well as the nursery to Lily Lynaugh and her mother Heidi on Wednesday, August 24, 2022. From left to right: Carol Moore-Whitney, IBCLC; Kay Hausman, CNM, Lisa Baclawski, MD; Lily Lynaugh; Anna Ready-Campbell, RN and Birth Center Director Laura Emery, RN.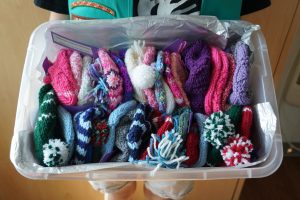 ST. JOHNSBURY, VT (August 31, 2022) – A local Girl Scout donated 33 knitted hats to the Northeastern Vermont Regional Hospital (NVRH) Birth Center on Wednesday, August 24, 2022.
Lily Lynaugh, who belongs to the Girl Scouts of the Green and White Mountains, did not know how to knit prior to this Girl Scout project. However by the time she finished, she had knitted a St. J. Hilltopper hat and one that said LI Vikings.
"I created the hats because I wanted to help new parents with the stress of having a newborn baby and to brighten their day," she said. "Although learning was frustrating, I used the same pattern until I developed the skill."
Lynaugh, who has been in the Girl Scouts since she was a Brownie (second and third grade), will be the recipient of a Girl Scout Bronze Award for this project.